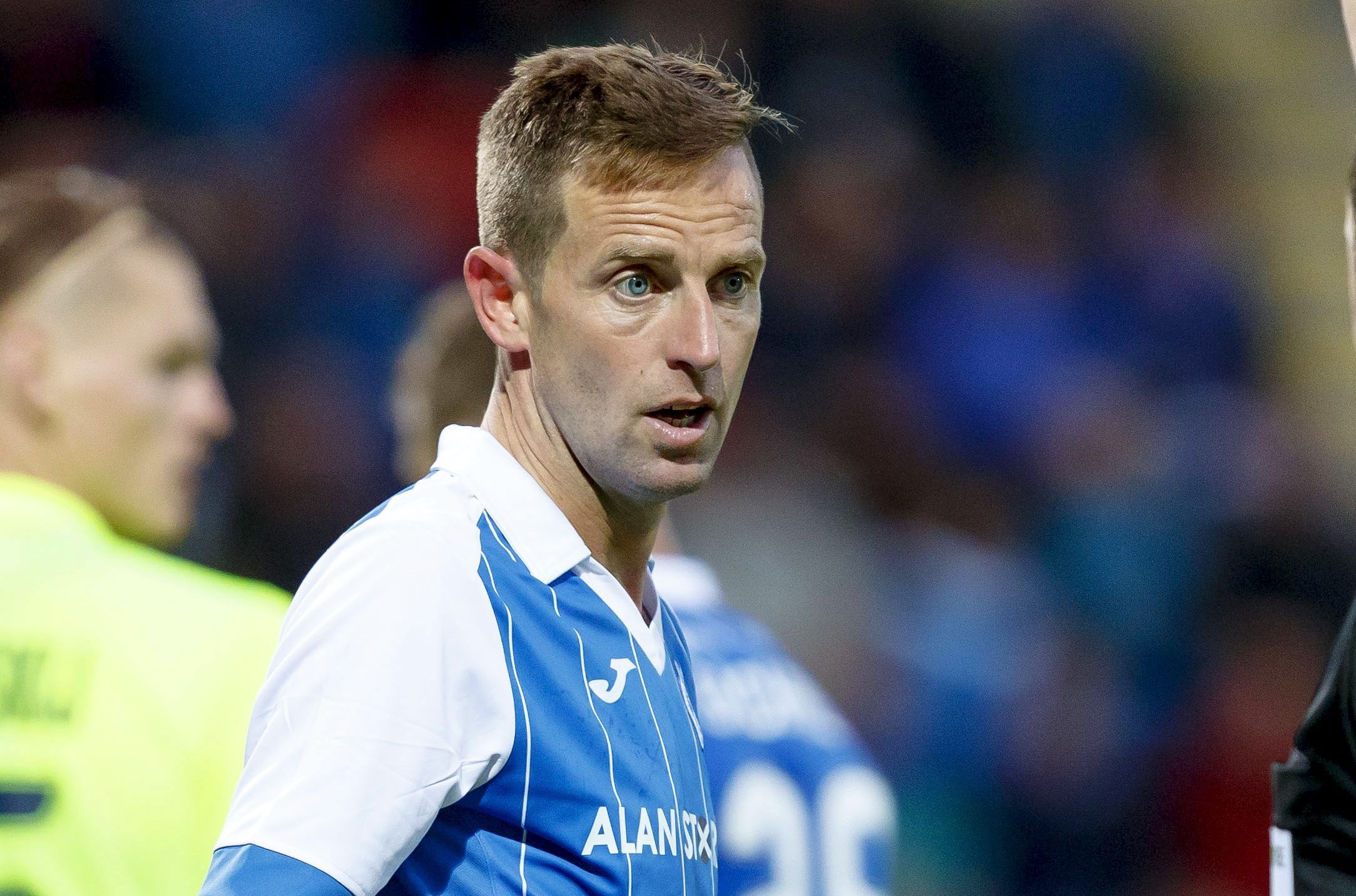 After taking medical advice Tommy Wright has been given the green light to include Steven MacLean in his squad for tonight's Europa League clash with FK Trakai.
But the St Johnstone boss remains reluctant to play his main striker.
MacLean has travelled to Lithuania but that doesn't automatically mean he will feature.
Wright, who revealed Brian Easton stayed at home and would be a doubt if Saints progress to the next round, said: "Steven MacLean has come with us and we will look at the pitch.
"His doctor has said that as a one-off it would be OK for him to play.
"He is desperate to play but at this stage I haven't changed my mind.
"We had a spare seat with Brian Easton not making it so Macca has travelled.
"We will wait until as late as possible before deciding whether he's here as a player or as a supporter.
"This is an important game for us but we have to remember the risks involved for Steven.
"We have protected him for so long so I have to do the right thing for him and for the team.
"So it is a big decision I'll have to make and I'll weigh everything up before arriving at what we're going to do."
The Perth squad trained on Trakai's artificial pitch early yesterday evening and Wright is optimistic that they can salvage the tie in Vilnius.
He said: "Our away record, domestically and in Europe, has been excellent so that gives me plenty of encouragement.
"The only away defeat we have had in my time in Europe was the one in Armenia in the heat two years ago.
"But we will have to improve. Looking back on it, although we were disappointed, the defeat wasn't as bad as I felt at first.
"There is always a knee-jerk reaction when you are disappointed but the more I have watched it the more you see how many chances we created.
"What we need to do is be more clinical, if we can do that then I have no doubt we can go through."
Wright added: "The one thing I would ask is did we see Trakai at their best last week?
"Do they have more to come?
"I think we learned a lot about them last week. Going into the game we didn't know for sure how strong they'd be because of the opposition we had watched them against.
"Now we know for sure, it's going to be a difficult game, but we feel we can do it.
"The other thing is, do they think the tie is over? Maybe there is an element of that because they got a good result in Perth.
"But we will make it a competitive game over there and hopefully we do enough to get through."
Wright isn't getting caught up in the implications of Rangers' shock exit from the Europa League in Luxembourg.
"The Rangers result is of no concern to us," he pointed out.
"We are here to win a game of football for St Johnstone and that's all we are focused on.
"We want to get through to the next round and after that if we want to pick the bones out of Scottish football then we can do that.
"But right now, getting into the next round is the only thing I'm thinking about."
Trakai manager Oleg Vasilenko dismissed the idea that his team would get complacent.
He said: "We do not need to look at our rivals, only ourselves.
"We got a good result in Scotland but it is only half-time in the tie.
"In Scotland we showed we are a good team, we controlled parts of the game. We also played a very fast game, which is why we won in the first leg and that is what we will try to do again in this match.That will be the key to us getting through to the next phase."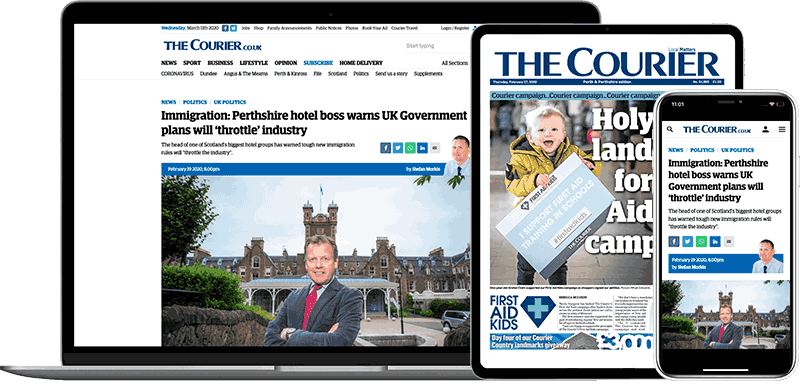 Help support quality local journalism … become a digital subscriber to The Courier
For as little as £5.99 a month you can access all of our content, including Premium articles.
Subscribe