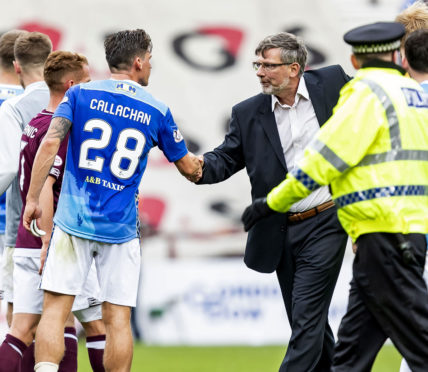 Tommy Wright is looking forward to his St Johnstone team taking on Hearts with fresh legs rather than tired ones.
The Perth boss believes fatigue played a part in their narrow loss at Tynecastle at the end of September, with the fixture coming just three days after a gruelling cup tie against Celtic.
When they face the Jam Tarts at McDiarmid Park on Wednesday night, though, weariness will not be an issue for a side that didn't have a game at the weekend.
"When I look back on the game against Hearts at Tynecastle, we got done on two set-plays," said Wright.
"We were a bit leggy after a tough cup game against Celtic and in hindsight I maybe could have made more changes.
"But ultimately, although they had more possession and chances, we had the best chances of the game.
"Everything was going right for them then and we were on a run when everything was going wrong for us.
"Outside of Rangers and Celtic there isn't a lot between the other teams and even good sides can go five or six games without picking up many points."
---
---
Meanwhile, Wright has admitted that he isn't sure why his team's disciplinary record has markedly improved this season.
But he is hoping that it will pay dividends later in the campaign.
Saints have collected just 17 bookings so far and have committed the fewest fouls per game, 9.46, in the Premiership.
And that should mean less totting up suspensions after the turn of the year.
"I don't know why it's happened," said Wright.
"There are some bookings that are inevitable but there are others that can be stopped.
"We always encourage them to not go to ground unless they need to, not to give away silly fouls and to cut out any back-chat to referees.
"If Swanny hadn't got two bookings and a red card it would have been even better!
"As a team, I don't think our disciplinary record was great last year.
"It does help later in the season because nobody wants to lose players through suspension."