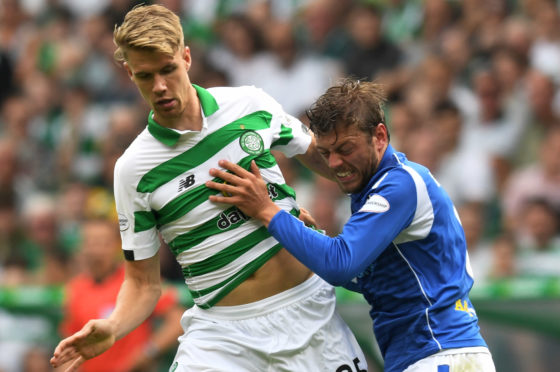 MURRAY Davidson admits he was embarrassed after crashing to a 7-0 opening day Premiership defeat to Celtic.
It was the biggest scoreline the vastly experienced St Johnstone midfielder has suffered in his professional career.
And with the flak flying, the Perth team's performance was branded "disgraceful" by BBC "Sportscene" pundit Steven Thompson.
Now Davidson (31) is demanding a positive reaction in the Perth camp for the weekend home clash with Livingston.
"People are entitled to their opinions and calling us a disgrace was probably a bit strong," he said.
"But you have to be big enough to accept criticism.
"It is part and parcel of the game and you have to deal with it.
"It was a horrible day for everyone involved.
"We will take the criticism we're getting on board and will come out the other side.
"You shouldn't need someone to call us a disgrace to motivate you so to be honest it doesn't affect us.
"The motivation will come from within. We have that motivation in the squad to get our season up and running anyway.
"The place is hurting, we let ourselves and the club down. It has to improve.
"It's one game into the season so nobody is going to go into their shell."
Davidson was sidelined by injury last term when Saints crashed 6-0 to Celtic at McDiarmid.
But they bounced back with an impressive unbeaten run.
"Over the years we have made a point of not overreacting to good results and we don't overreact to bad ones either," he said.
"When you have had a result like we had you just want to get back out and sort it.
"It was hugely disappointing. It was always going to be difficult going there on the opening day but we didn't make it nearly hard enough for Celtic.
"We contributed to a lot of their goals and now we have to put it right."
Davidson is adamant that boss Tommy Wright will have the players' spirits lifted for the home game with Livingston.
"We have to put everything into a positive result against Livingston," he said.
"There are a lot of things we need to improve on, we know where we went wrong at Celtic Park and we have to rectify it.
"I have been here a long time now and I've seen these runs before. If we bounce back on Saturday and get a result, the outlook will change again.
"It's up to us as players. The fans can't change it and pundits giving us a kicking won't change it, we have to go out and get results."
Davidson admits experienced personnel like himself have to help rally the troops.
"The senior players have to help the young lads through because most of them probably haven't been through a spell like this before," he said.
"But we have, the manager has and we have to all use our experience to help them.
"There are things I feel we should have done much better so I'll speak to the lads. I'm sure the other older players will too.
"We can help them but the young boys have to speak out too if they have seen something then they need to be vocal too."
Perth manager Wright is still looking to bolster his squad before the weekend game, with Aberdeen striker Stevie May and Notts County's former Dundee centre Kane Hemmings among his targets.
"We need to bring players in and if we get a few new faces in it would give the place a massive lift," admitted Davidson.
"When new players come into a squad it makes a big difference.
"So we will see what happens. But if nobody comes in before the weekend it will be up to the boys who do play to be better."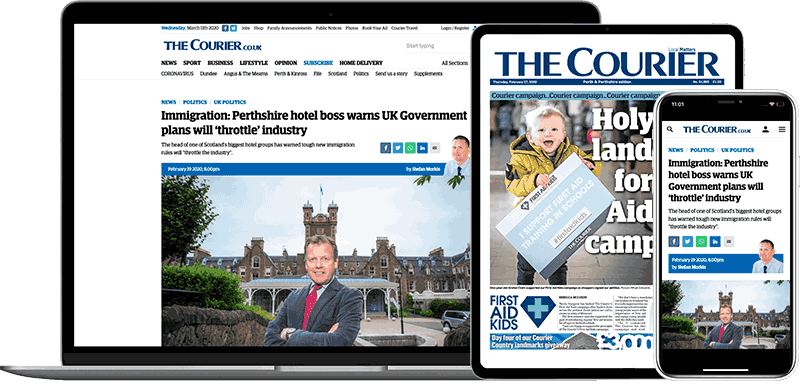 Help support quality local journalism … become a digital subscriber to The Courier
For as little as £5.99 a month you can access all of our content, including Premium articles.
Subscribe