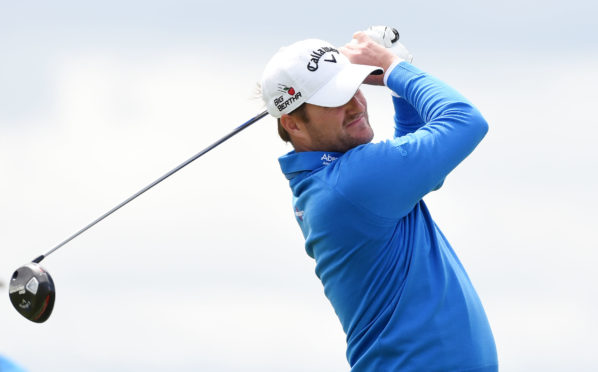 Scotland's Marc Warren played himself on, off and back on to the European Tour all in the space of a crazy hour at Lumine in Spain as he came through the European Tour's torturous Qualifying School Final with his playing rights intact.
The 36-year-old, a three-time winner on the European Tour and a World's Top 50 player as recently as 2015, was forced back to Q School's six-round marathon after a desperately disappointing season of 13 missed cuts and a best finish of fifth – in the Open de Espana in April – left him 15 places short of the 115 who retained their playing rights for the 2019 season.
He'd appeared to have done all the hard work over six gruelling days and 106 holes of the Q School ordeal at its new venue in Tarragona, moving steadily up the field and lying in a tie for 20th place with two holes to play after a run of 30 successive holes without a bogey.
However Warren left the short 200-yard 17th with what he thought was a double bogey five after losing his footing at a shot on the lip of a bunker and calling a penalty on himself.
That dropped him out of the top 25 who would win 2019 cards and needing a birdie four up the last hole to stay alive. He got it, finding after consulting rules officials that there was no penalty at 17 and securing his card by two shots to spare.
It was a bit more drama that the Scot – previously a winner at Gleneagles, Sweden and Denmark on tour – would have liked, but his six-round, 17-under-par total of 411 left him the only Scots qualifier from Lumine.
"It's my first time being in contention for a card like this and I've underestimated how tough it would be," he admitted afterwards. "You've just no idea what you need to do. You try to keep moving forwards somehow, some way, but trying not to make mistakes as well.
"It's not a pleasant way to play golf. But obviously there's a means to an end."
The drama at 17 came after he'd missed a birdie chance at the long 16th for what he'd hoped would be a buffer for the final stretch
"I hit a decent shot in, maybe half a club out, and it finished on a horrible sandy lie on the tongue of the bunker, and I had an awkward stance trying to hit left from where I was aiming," he said.
"As I started my downswing my foot's totally given way in the sand and I've tried to stop the club and pull out, but the club head's gone above the ball.
"We were unclear on the rule of whether it was a penalty shot or not because my intent was to stop, I was a foot high over the ball in the end. But in my head I was saying to myself that I made double, try and stay aggressive down the last and make the four there.
"Thankfully I did that, and also thankfully it's not a penalty shot on 17 because I clearly pulled out of the shot. But I felt like I was in the scorer's office for an hour there!"
Not that it mattered in the end, Warren finishing in 19th position on his own rather than among the eight players who qualified on sixteen-under.
"Hopefully I've learned some things this week about myself, the right things," he continued. "I was happy with the way I played (in the final counting event) at Valderrama on a course I;'e not done well in the past, and I felt that if I played like that I do okay this week.
"But this week I think I've shown a level of patience I've not been great at in the past. The big things were patience, and commitment to the shots.
"Pretty much every shot I stood over, commitment was in my head all the time, and inbetween shots, it's stay patient. You see guys 18, 20 under par after three rounds and you want to make birdies, but you have to convince yourself it's a marathon not a sprint."
There was crushing disappointment for another Scot, Grantown's Duncan Stewart, who missed out by only a shot after a final round 68.
Drumoig's Connor Syme, who came through Q School at his first attempt last year, failed to make it this time although he closed out the week with a five-under 66 to finish in a tie for 57th. The 23-year-old already had full Challenge Tour playing rights for next season from  finishing 125th in the Race to Dubai during his rookie season.
Spain's Alejandro Canizares and South African Zander Lombard  finished top the qualifiers on 24-under. Among those missing out on cards after making all six rounds were former tour winners Marcel Seim, Anders Hansen and Gregory Havret.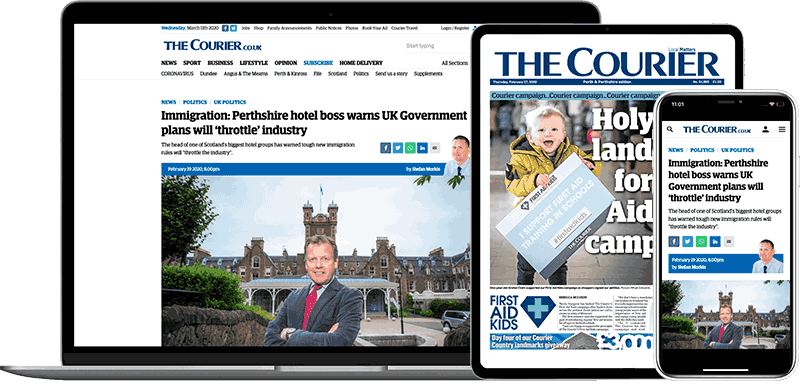 Help support quality local journalism … become a digital subscriber to The Courier
For as little as £5.99 a month you can access all of our content, including Premium articles.
Subscribe