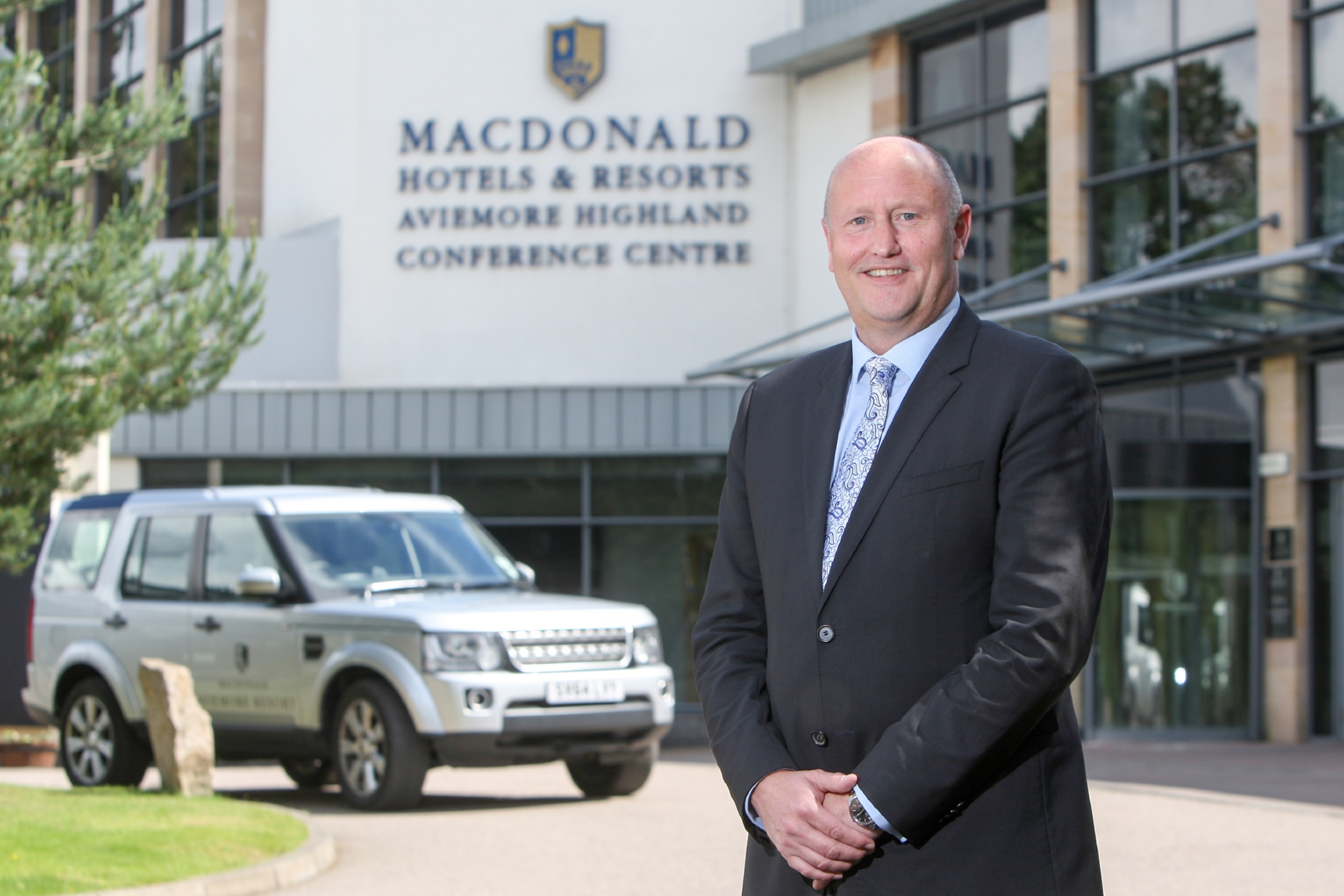 Leading international hotel operator Macdonald Hotels & Resorts has appointed a new key member of staff to oversee its portfolio in the North of Scotland.
Simon Farr will take up the role of chief executive officer of the Macdonald Aviemore Resort.
He has also been named as managing director of the company's Aberdeen and Inverness region.
His responsibilities at Aviemore include Spey Valley Golf & Country Club, Lochanhully Woodland Club at Carrbridge and Loch Rannoch in Perthshire.
Mr Farr will also be responsible for Macdonald Norwood Hall in Aberdeen, Macdonald Pittodrie House at Inverurie in Aberdeenshire, and Macdonald Drumossie in Inverness.
His experience in senior management roles in the hospitality industry includes De Vere, Jarvis, Thistle Hotels and AccorHotels.
In a career spanning three decades, Mr Farr has worked in some of the UK's leading venues including the Regent's Palace Hotel in London and Wokefield Park in Berkshire.
In the international hospitality industry, he has been operations director for Thistle Hotels in the UK and Asia.
The flagship Macdonald Aviemore Resort employs 248 people, including seasonal staff.
It has been the focus of a major programme of investment to mark this year's half centenary.
The multi-million pound project included a new indoor children's play centre, a new clubhouse for the Spey Valley golf course and significant investment to lift the Macdonald Morlich and Macdonald Aviemore hotels from three to four-star status in 2015.
Three new dining destinations have been created within the resort – the Spey Burger restaurant and the refurbishment of the Giovanni's Italian Ristorante alongside the Scottish Steakhouse.
Mr Farr said: "I am delighted to join the team during the Macdonald Aviemore Resort's important half centenary year.
"I look forward to bringing further value to the company's properties as well as enhancing the visitor experience to create a culture of return stays across the region."
He added: "I have completely fallen in love with Scotland.
"We are very lucky to live where we are and I look forward to playing a part in driving the future of this excellent portfolio of Macdonald Hotels & Resorts' properties."
Macdonald Hotels & Resorts has expanded from its beginnings in Aberdeenshire 25 years ago to become the UK's largest privately owned hotel group.
Operating over 40 hotels across the UK, Ireland, Spain and Portugal and ten resorts throughout the UK and Spain, the group employs over 4,000 staff and operates in excess of 4,500 hotel rooms.