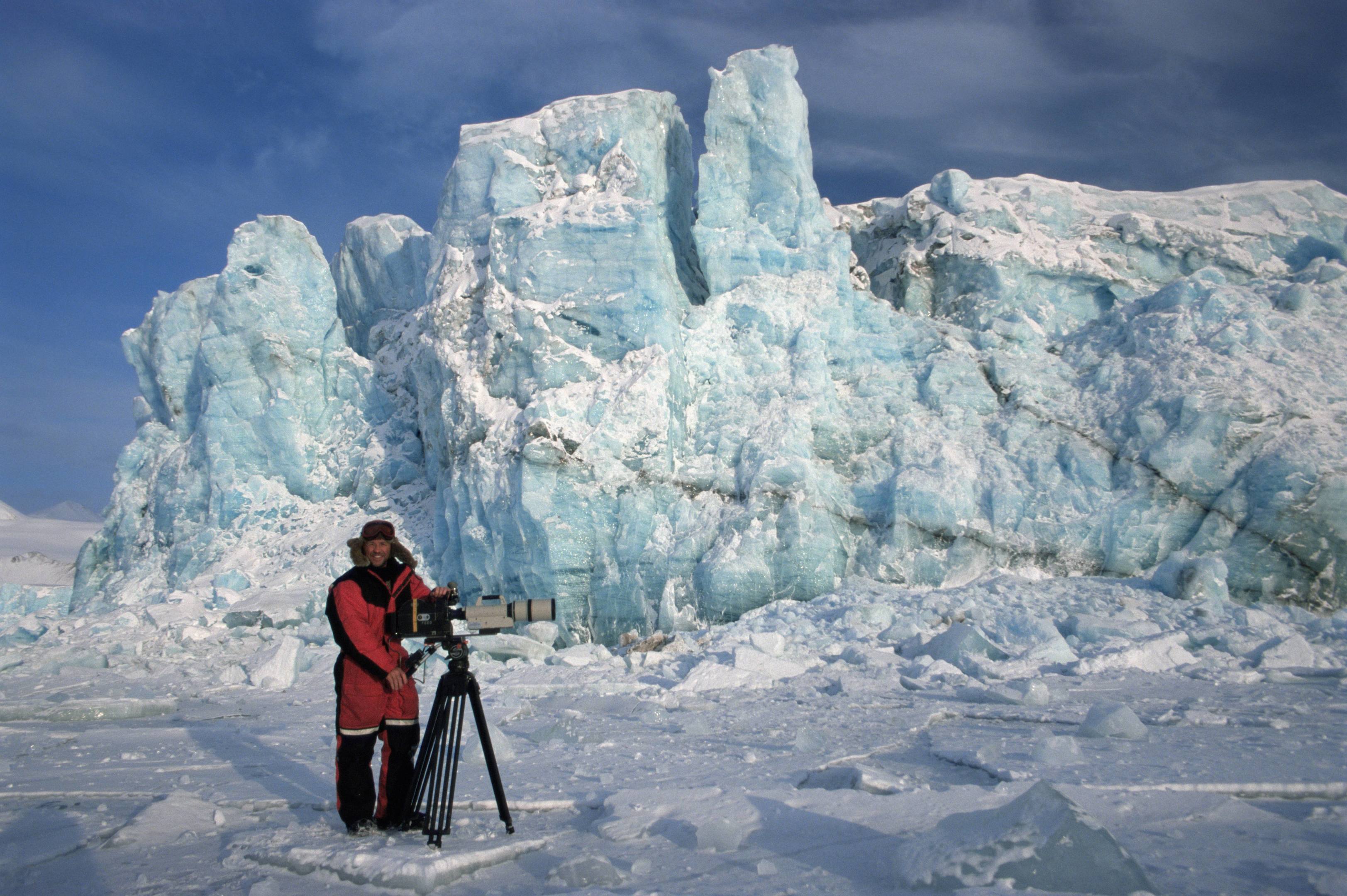 He's captured some of the most astonishing wildlife footage of all time and is a friend of David Attenborough. Jack McKeown meets Fife cameraman Doug Allan.
A shaggy head pushes out of the snow into the red light of an Arctic dawn. The mother polar bear hauls her great body out of her winter den then slides down the snowy hillside on her side, spraying snow with her great paws in obvious happiness.
Two furry faces peep out nervously after her. The cubs clamber out of the den for the very first time, scrambling clumsily across the snow towards their mum, clearly overwhelmed by the enormity of the world around them.
The incredible footage enchanted almost 9.5 million viewers when it was screened in the first episode of Planet Earth a decade ago.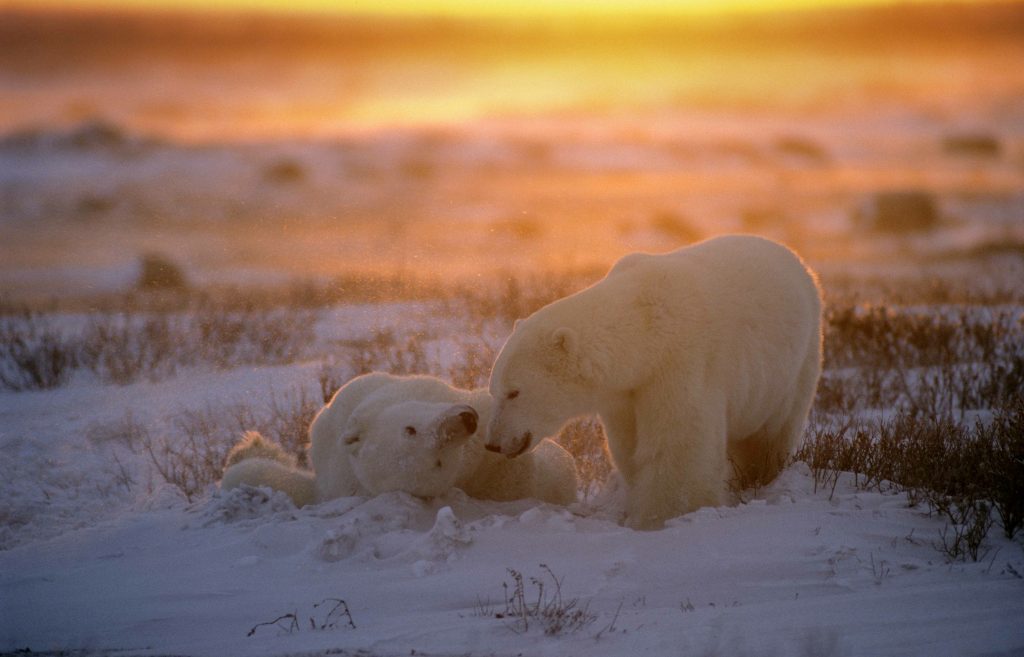 It was filmed by Doug Allen, from Dunfermline. The cameraman has spent more than 30 years working in the world's coldest and most remote locations for programmes including Planet Earth, the Blue Planet, Life, Human Planet and Frozen Planet.
Over that time he has captured some of the most beautiful and moving animal footage ever taken.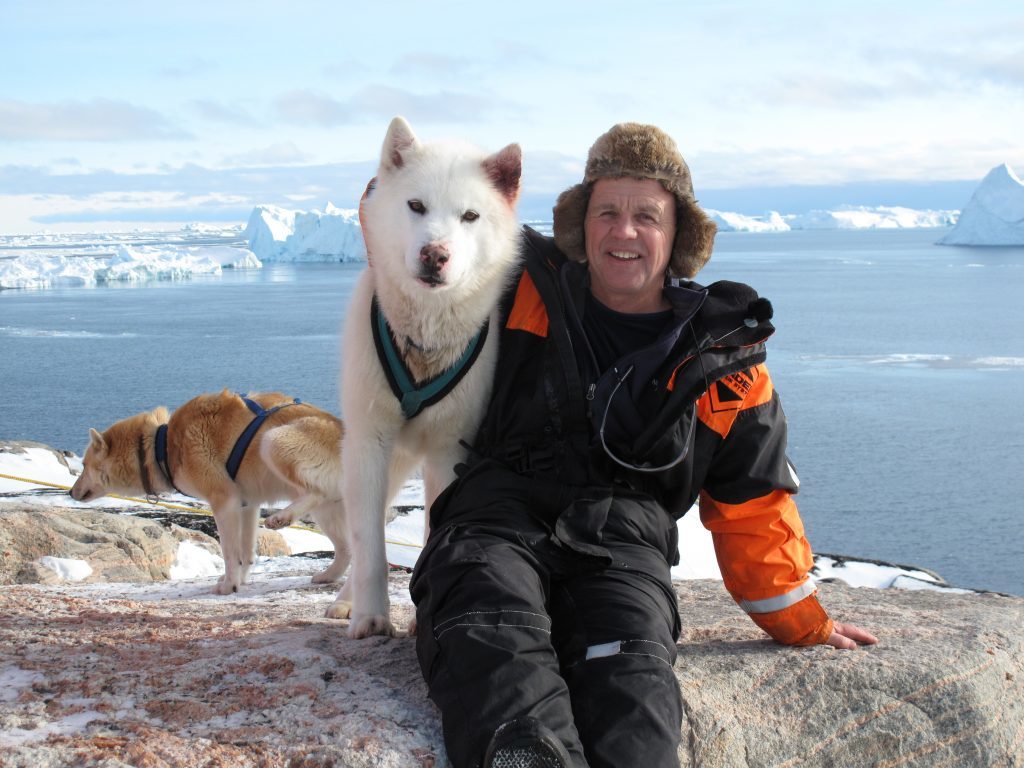 Doug (65) grew up in Dunfermline and learned to dive with Fife Sub Aqua Club when he was 17. He studied marine biology at Stirling University, graduating in 1973. "I decided I didn't want to be a scientist but I'd love to work in Antarctica," he explains.
In 1976 he got his wish, being taken on by the British Antarctic Survey and spending much of the next 10 years there. His life changed again when a BBC film crew arrived in the summer of 1981.
"David Attenborough and a crew of three stayed at the same base for a few days and I offered to show them round the island," he recalls.
"They were amazed at what they could see and that was in summertime when water visibility isn't nearly as good. I'd done three winters by that point and I thought if you think it's good in summer you'll be bowled over by what it's like then."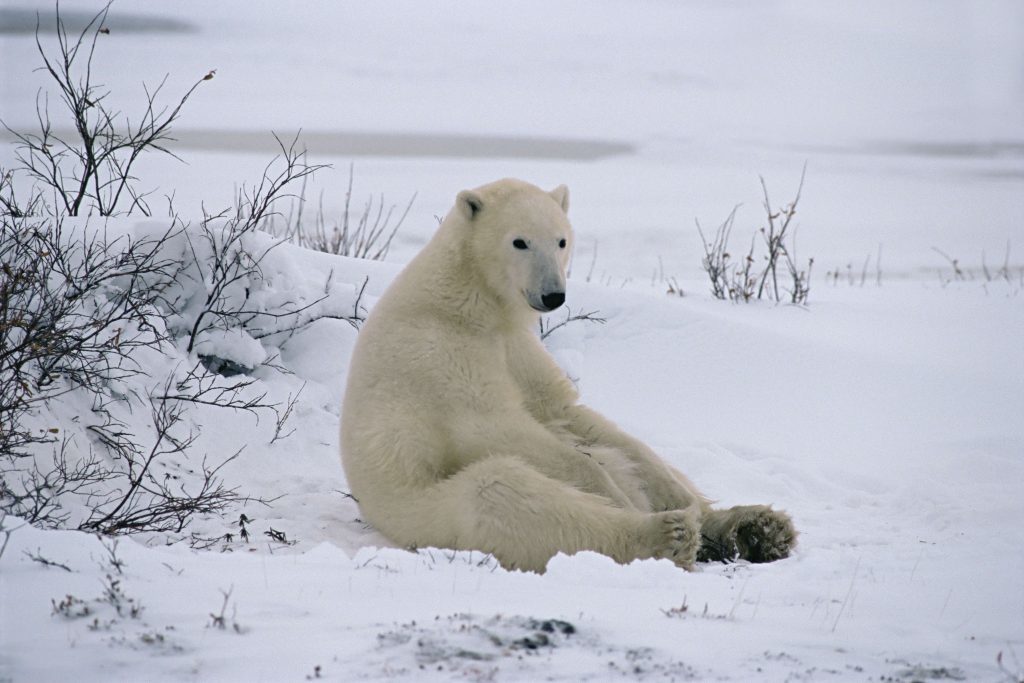 That first meeting also sparked an enduring friendship between Doug and Britain's greatest wildlife presenter.
"Immediately there was a good chemistry between David and I and we remain friends to this day. I was in London recently with some time to kill so I phoned him and he invited me round to his house for a few hours.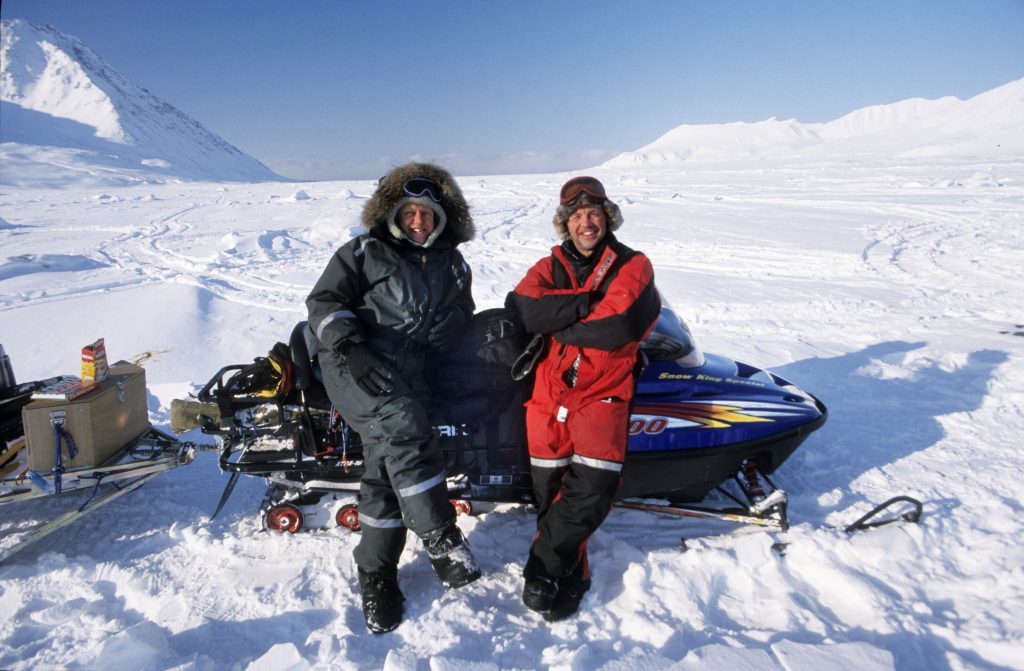 "The thing that makes David special is he doesn't think he's special. He's genuinely likeable, patient and enthusiastic. That he's remained so working in the public eye for more than 60 years is remarkable and admirable. I don't know what the BBC will do when he's gone or if he refuses to do voiceovers anymore.
"Would Planet Earth or Planet Earth II have been nearly as successful with someone else's voice? I don't think so."
When Attenborough and crew left Antarctica Doug wrote to the BBC asking if he could take video footage over the winter and send it in. The resulting footage was used in the series Birds for All Seasons and launched his career as a wildlife cameraman. "They had quite a few cameramen in Africa and South America but no one in Antarctica," he explains. "That's why a lot of my career has been spent in the cold."
Not that he minds it: "There are two things you need to deal with cold. One is the right clothing and the other is to learn your limitations. I know how cold I can let myself get without harming myself by getting frostbite or hypothermia."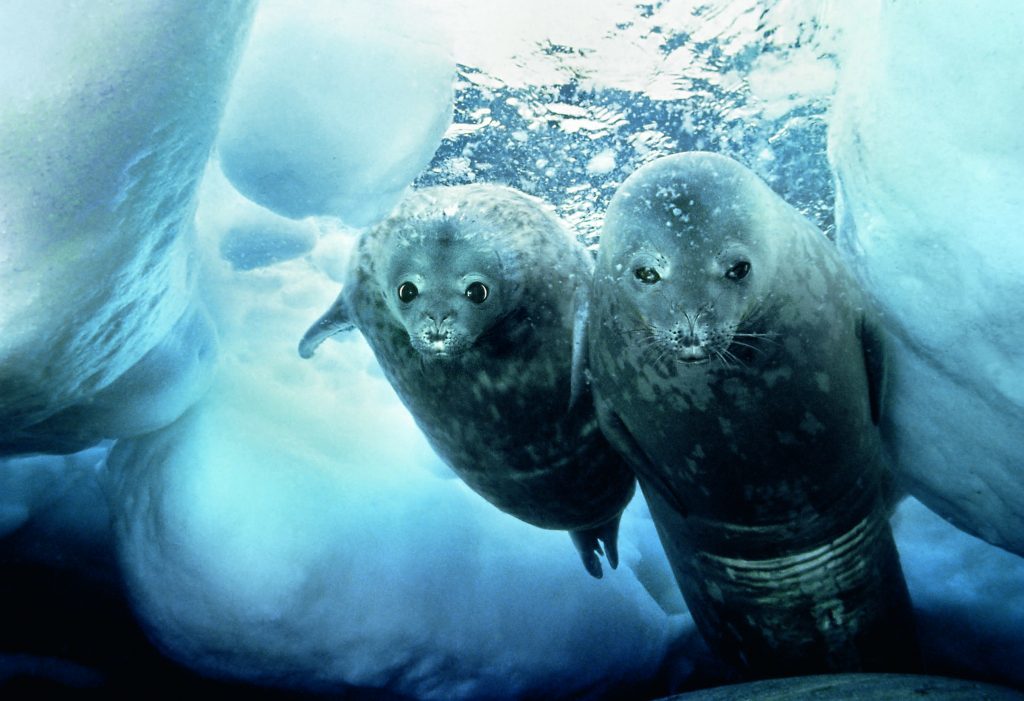 On Tuesday Doug delivered a talk to the Royal Scottish Geographical Society in Perth. It was the 10th time he had spoken to the society – the most by a single speaker in its 131-year existence.
Doug's career has seen him capture many of the wonderful animal sequences and interactions that have made the BBC's natural history programmes the envy of the world.
In Frozen Planet he and his fellow Scot Douglas Anderson captured the footage of a school of orca creating waves to wash a seal off the block of ice it sheltered on.
"That was particularly special," he says. "It's always an incredible privilege to capture new behaviour on camera for the first ever time."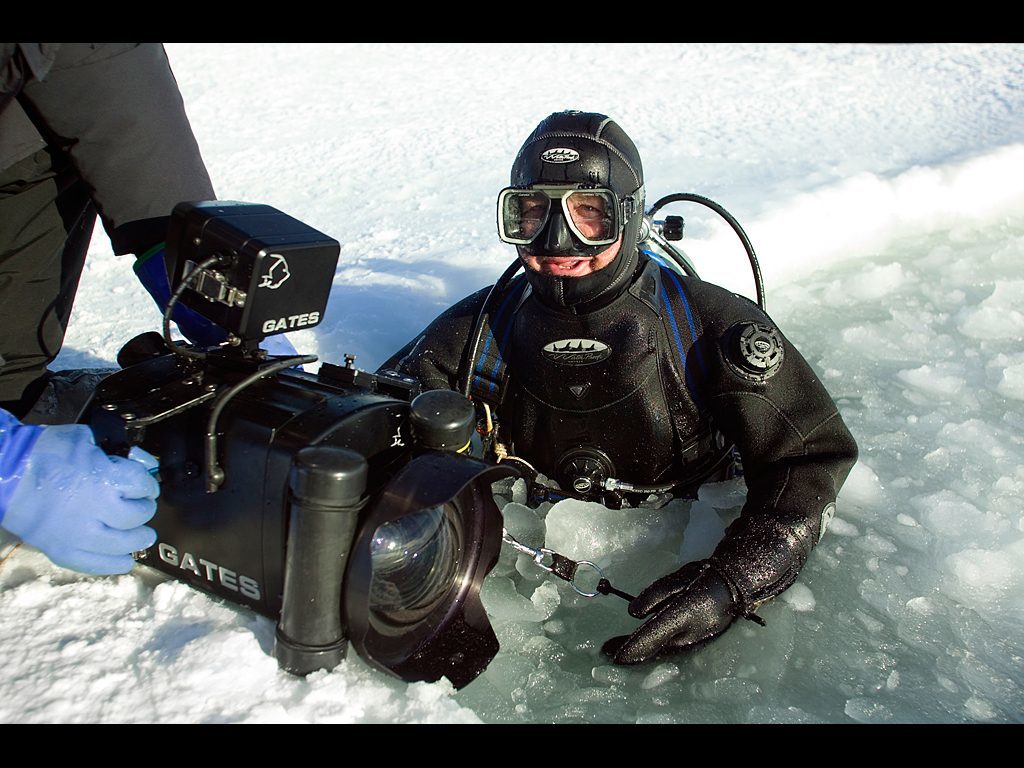 Filming underwater brings its risks as well as its rewards – especially when up close and personal with the ocean's biggest creatures. "Whales are my favourite animals. They're big mammals and so intelligent. You can really form a relationship with them.
"They come to accept you after a while and go about their natural behaviour. That said, sometimes they do get fed up with you and decide they want a little privacy. At that point they'll flip a tail at you or bare their teeth.
"You have to be very close for underwater filming so when that happens it's very wise to call it a day and get out of there quickly."
One of the pieces of footage Doug is most proud of is among the simplest. "It was just a polar bear swimming," he says. "What was lovely was we discovered it did doggy paddle but with its front paws only, trailing its rear legs behind it. We were in a boat and the bear let us get right up beside it without batting an eyelid. That was one very special polar bear."

Two things wildlife cameramen need in abundance are patience and a tolerance for failure. Getting the footage of the polar bear and her cubs took five weeks of waiting and watching in the snow. The footage made the wait worthwhile, of course, but success is never guaranteed.
"I spent 11 weeks in the Himalayas looking for snow leopards," Doug says. "Remember the snow leopard chasing the mountain goat off a cliff in Planet Earth? That wasn't done by me. I saw one for less than an hour and light conditions were bad so I didn't get anything usable.
"It was very frustrating at the time. But you can't conjure up the animals; all you can do is be there. Looking back, there aren't many true wildernesses left in the world and that's one of them. It was a very special place to spend time."
Doug was involved in almost all of the BBC's major natural history shows from the 1980s until a few years ago, but recent times have seen him change direction and he had no involvement with Planet Earth 2.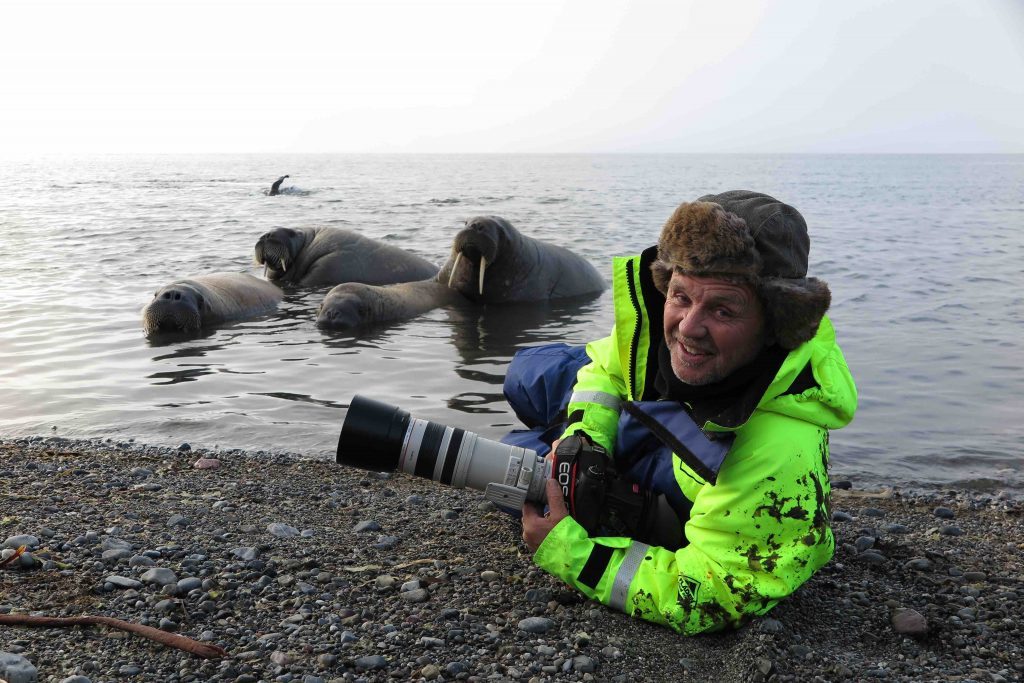 "Each of the shows has to surpass the one before it and it's no wonder viewing figures for Planet Earth 2 are right back among some of the highest ever," he says of it. He's isn't sad not to have been involved in the current show. "You're only here for one lifetime and if you want to do some things you have to break out. I've become increasingly concerned about the effect we're having on our planet so over the last three or four years I've been doing a lot of films focusing on climate change, coral reefs and the damage we're doing to nature.
"We've got to change the way we live. It's not compatible to have consumerism, which needs ever increasing growth and consumption, and work against climate change.
"Planet Earth 2 is great but if every one of its 10 million viewers picked up a pen and wrote to the government demanding action we'd finally start to see things getting done."
Doug Allan's debut book Freeze Frame is available now.