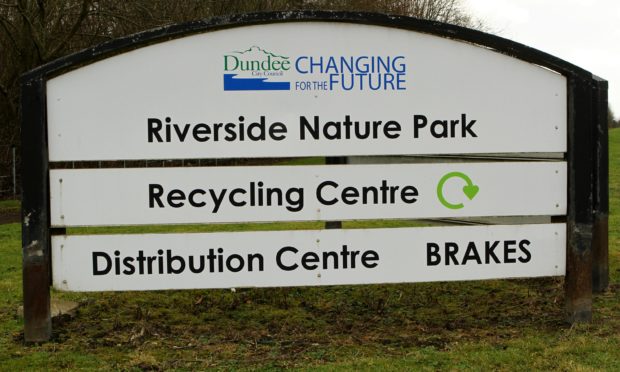 Dundee City Council are hoping to install a permanent gas flare at the site of the former Riverside Landfill.
It is understood the gas flare will be used to "burn off" potentially harmful gasses emanating from the site at the request of the Scottish Environment Protection Agency (SEPA).
In the mid-1990s a team of scientists from Abertay University was commissioned to carry out a detailed study of the site and when pockets of potentially dangerous methane gas were discovered, the landfill site was closed.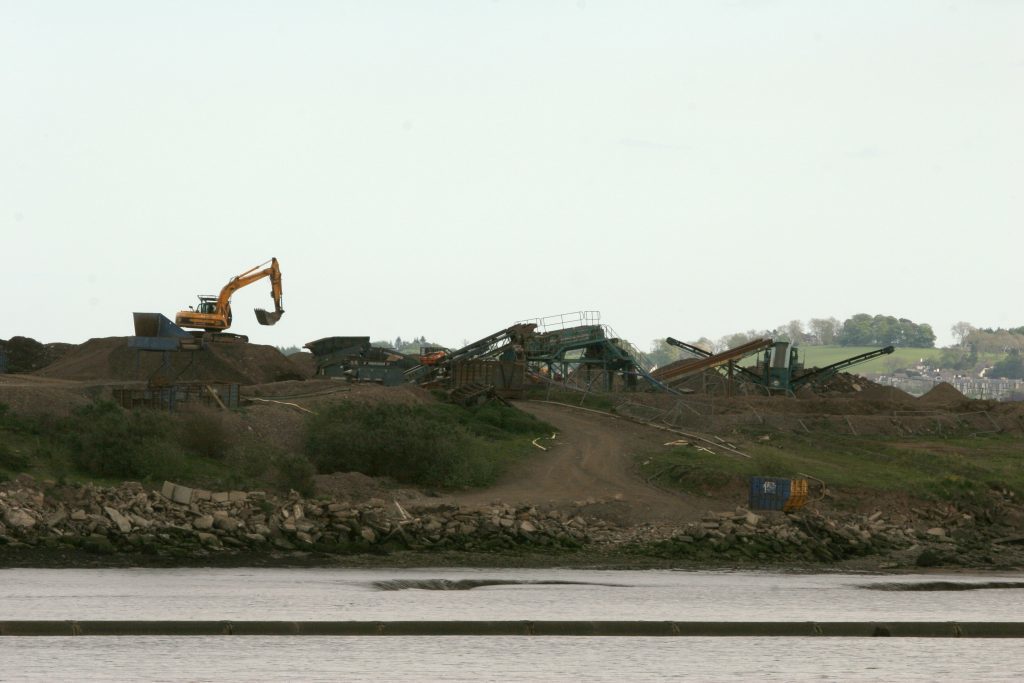 The area is now a nature reserve, which opened in 2011, and is home to a number of plants, trees and a range of wildlife.
Councillors will meet on Monday to discuss commissioning the flare, which will cost £92,000 to install. This will be funded for by a grant award in full from Zero Waste Scotland.
In order to qualify for this grant, a number of "key milestones" have to be achieved by the end of March, according to the council.
A similar scheme in Fife has been used to flare gas from two landfill sites in Fife since 2006, at Lochead near Dunfermline and Lower Melville Wood near Cupar.
A temporary flare had been installed in August of last year, and council officers have reported a permanent flare could be sustained from the gas provided the most up-to-date technology is utilised.
Andrew Llanwarne, co-ordinator of Friends of the Earth Tayside, said the environmental group supported the proposals.
He said: "This is a complex problem for landfill sites, where there has been waste including bio-materials — such as food waste — dumped at the site.
"Bio-waste is a major source of greenhouse gas, and there are regulations now which will require local authorities to stop using landfills for it by 2021, and greenhouse gasses emitting from landfill sites is a big concern.
"It is now quite common for the gas to be flared, and the gas can also be used to produce energy in some cases.
"Over time, the proportions of the gas at a landfill can break down, making it quite difficult to flare off.
"By flaring the gas, it means it is not escaping in to the atmosphere or contaminating the nature reserve close by.
"It makes sense for the council to carry this out, and the new technology available will mean they are able to flare off most of the methane.
"It would be better if it is a closed flare. We are supportive of the flare being installed because it helps to control pollution levels and prevents more methane escaping in to the atmosphere."
It is understood the flare will not affect the operation of Dundee Airport, which was able to operate fully when trial flaring procedures were taking place.
Flaring is also used at a petrochemical plant in Mossmoran, Fife, to burn of gas which cannot be processed safely due to the volumes involved or being off specification.
Residents living close to the Lochgelly site are currently engaged in a dispute over noise pollution, caused by the flaring.
SEPA acknowledge in their own guidance for local authorities flaring can be a "very noisy" process.