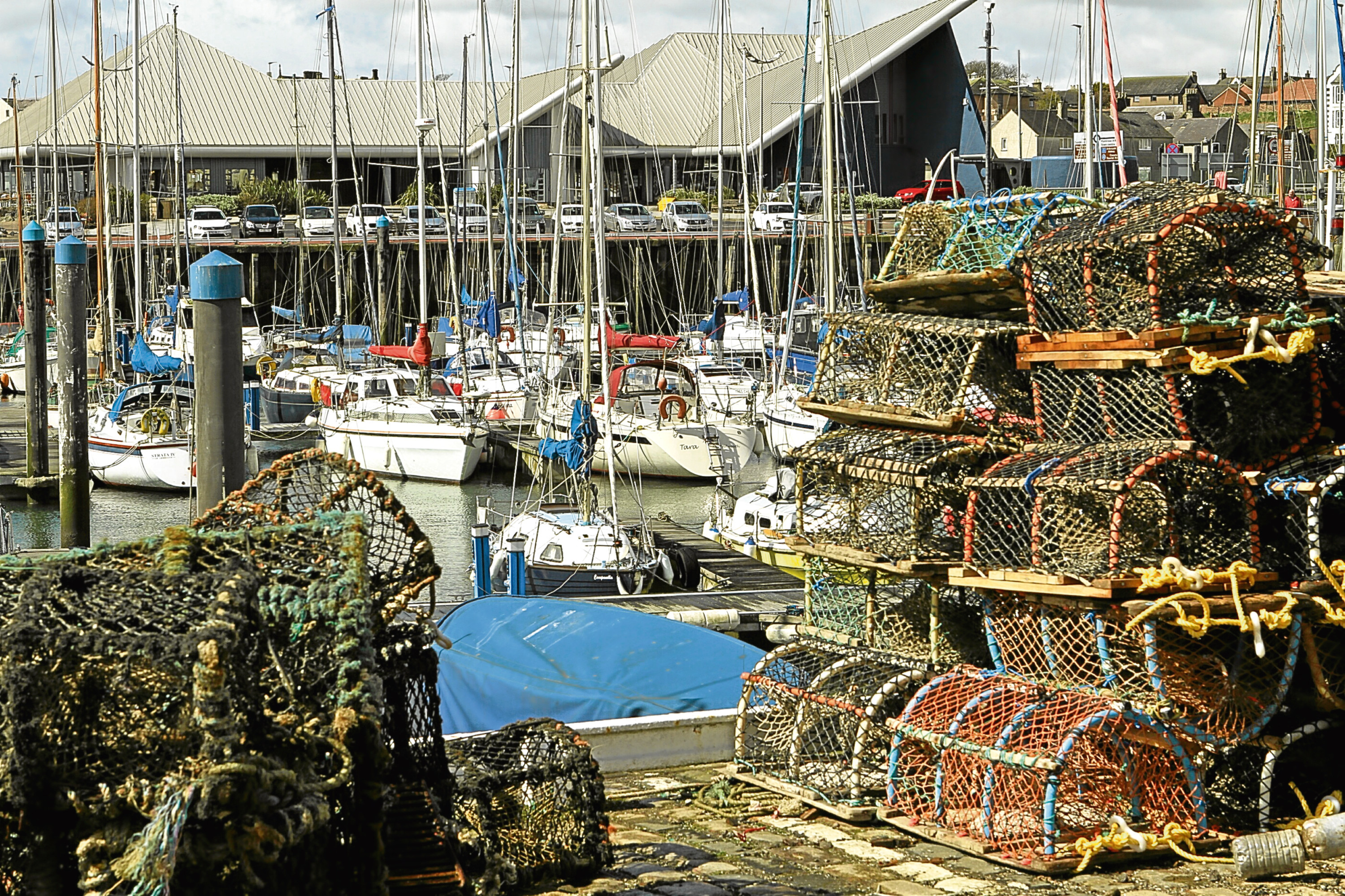 Sir, – I was a little surprised by SNP depute leader Angus Robertson's remarks about Scotland's food and drinks industry in The Courier (May 30).
He stated the SNP will be pushing for dairy farmers and fishermen.
As a fisherman working out of Arbroath for more than 34 years, I cannot vouch for farmers but do not know a single fisherman who will trust anything the SNP say or do.
When the windfarms proposed on our local fishing ground first came to light, about 20 men had a meeting with Mike Weir MP and he said he would be back in touch. That must be at least seven years ago and we are still waiting for a reply.
But now it is no surprise that the windfarm has been granted and this will be the finish of Arbroath's fishermen who mostly all work in this area every winter.
So much for the SNP and its commitment to coastal communities.
John Cargill.
Skipper,
Twilight AH16,
6 Kaim's Hill,
Letham Grange,
Arbroath.
Myth of green burning fuels
Sir, – European countries are switching to "green" biomass in power stations and are insisting that the carbon emissions from burning wood in power stations should not be included in their countries' emissions statistics.
They say that burning wood in power stations is carbon-neutral, even although burning wood emits as much carbon as other fossil fuels.
Their argument is that new trees will be planted to balance the carbon emitted from the burning.
They ignore the fact that the new trees will take 20 years to grow before they absorb the equivalent of the CO2 released by burning.
The wood-fired Drax plant claims emission reductions but the wood pellets come from America and Canada. How green is that?
EU countries are planning to increase the number of trees they burn over the next decade, thus reducing the EU's total forest carbon sink.
This is a massive and costly greenwash which contributes nothing to global emissions or climate change. Meanwhile, the rest of the world burns the world's abundant fossil fuels.
Clark Cross.
138 Springfield Road,
Linlithgow.
Faith groups work together
Sir, – In the wake of the Manchester atrocity, all sorts of opinions and analyses have been offered but as Mr K Marx has said, the real deal is not so much to understand the world as to change it.
If we want to unify different communities and make it harder for terrorists to conceal themselves, we have to be active in forging friendships among different religious communities; not just toleration but real person-to-person relationships, and mutual engagement. This is happening in Dundee.
Dundee has always fostered good relationships between faith communities, as open days at the mosque and at churches testify and all the communities have been active in this process.
There is a great deal of warmth, humour and wisdom already invested in creating a secure, inclusive city.
As a retired minister, I find myself by good fortune ministering to the Sidlaw Churches: Monikie, Newbigging, Murroes, Tealing and Auchterhouse, where the congregations have formed a partnership with the Taught by Mohammed Foodbank, a splendid Muslim organisation which delivers food parcels to the neediest citizens of Dundee.
It acts on referrals from social work, Citizens Advice, and other caring agencies, and offers help regardless of ethnic or religious identity.
Although we all think it is a disgrace that foodbanks exist, church people are delighted to gather food and to volunteer for other tasks along with our Muslim friends.
Recently our united congregations welcomed Amna, the foodbank coordinator at Sunday worship and listened to her presentation.
Sometime soon we hope to visit the mosque.
We continue to hold our respective faiths dear but we hope that Jesus Christ and the Prophet Muhammed, peace upon them, approve of what we are doing. This is a small step, but it is a step towards changing our conflicted world rather than just talking about it.
I hope that by celebrating all the small steps already taken in Dundee, other people here and elsewhere may be encouraged to take their own.
(Rev) Mike Mair.
48 Panmure Street,
Monifieth.
Wake up to terrorist threat
Sir, – If any fanatic had harmed a member of my family, I would not be advocating peace and love. Quite the reverse.
But of course, British law does not allow those poor people recently deprived of their children to express such a view for fear of prosecution.
Britain needs to wake up.
Malcolm Parkin.
Gamekeepers Road,
Kinnesswood,
Kinross.
New trend of tactical voting
Sir, – Late in the 20th century, tactical voting decimated the Scottish Tories with the result that, when Labour collapsed, we became pretty much a one-party state with the SNP wagged by its Green tail.
Now strategic voting is back on the agenda and "unity voters" from the Tory, Lib Dem and Labour camps appear willing to switch votes to block the nationalists.
Of course, voters need to have some idea which unity candidate has the best chance and this can be found in the reputable independent website Election Calculus.
In my constituency, Fife North East, it predicts Stephen Gethins (SNP) 35%, Tony Miklinski (Conservative) 33%, and Elizabeth Riches (Lib Dem) 25%, which looks ripe for a bit of tactical voting.
Rev Dr John Cameron.
10 Howard Place,
St Andrews.
Danger posed by technology
Sir, – With the news of the British Airways computer foul up, I was wondering if the people promoting driverless cars should not stop and think.
Alister Rankin.
93 Whyterose Terrace,
Methil,
Leven.