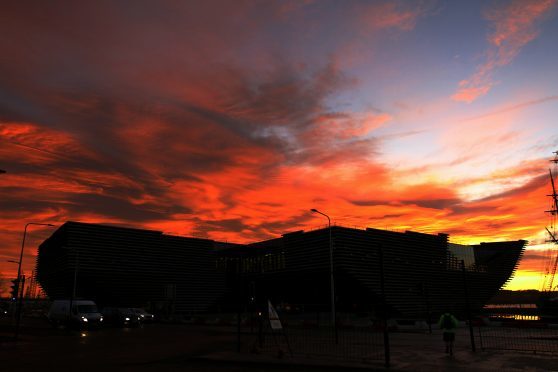 The UK was treated to an incredible sunrise this morning.
Photos of the golden, red and pink sky flooded in across social media, with locals in Tayside and Fife perfectly placed to capture the spectacle along the east coast.
Here's a few of the best images: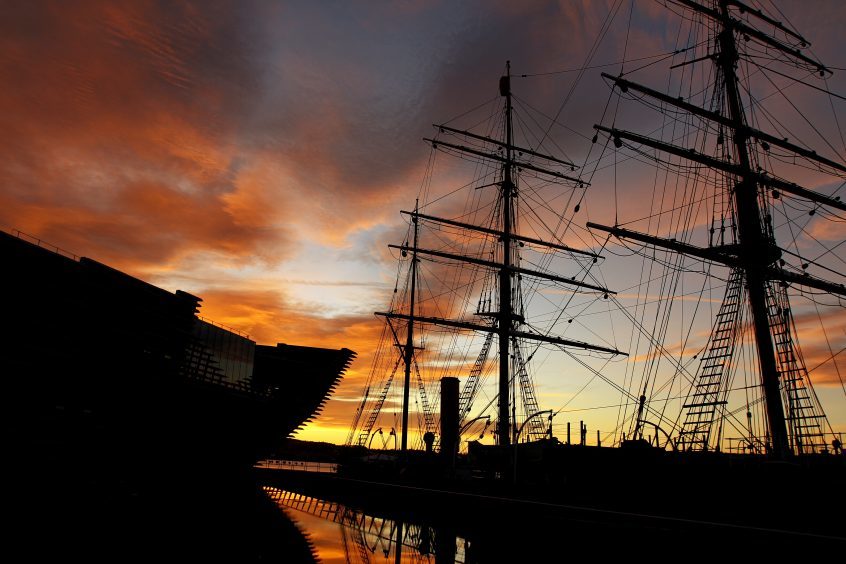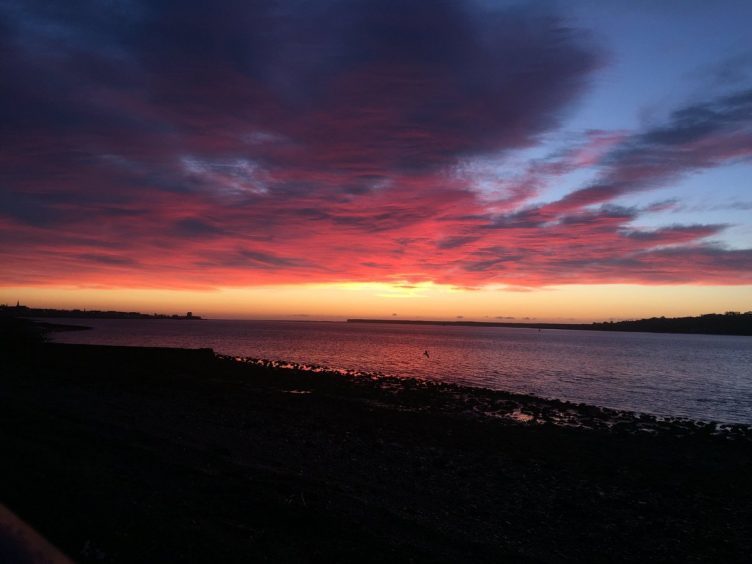 Just waiting for sunrise #Lunan bay #angus pic.twitter.com/H6xl9pdSMN

— Balnabrechan (@balnabrechan) November 17, 2017
Courier reader Gordon Marr posted this fantastic photo to our Facebook page: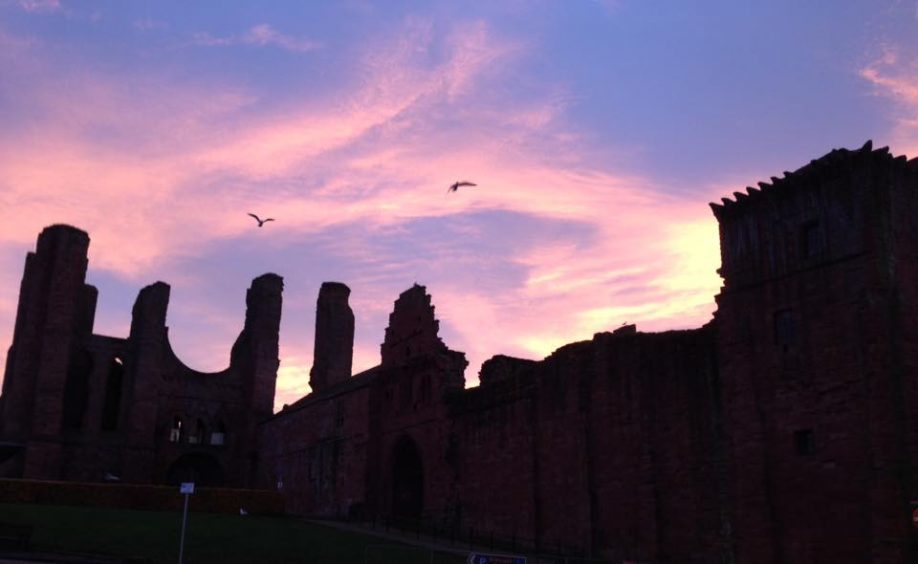 Another lovely image of the sky was sent in to our page by Facebook user Calhi Lrdx: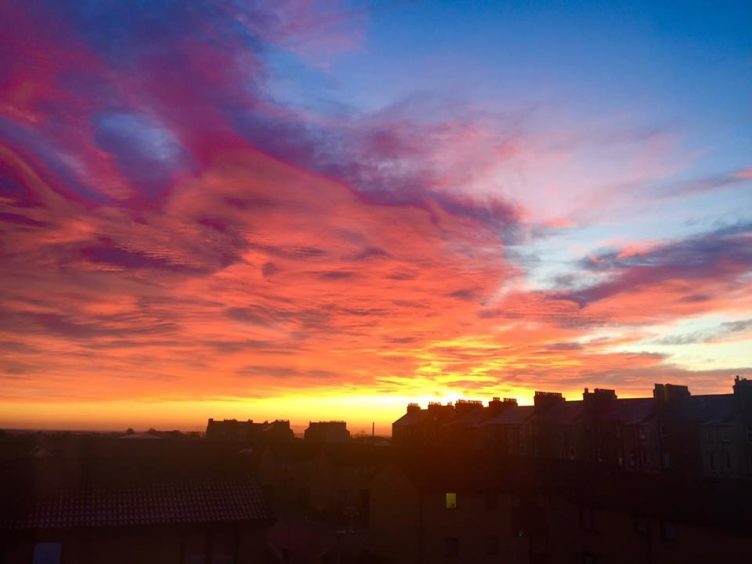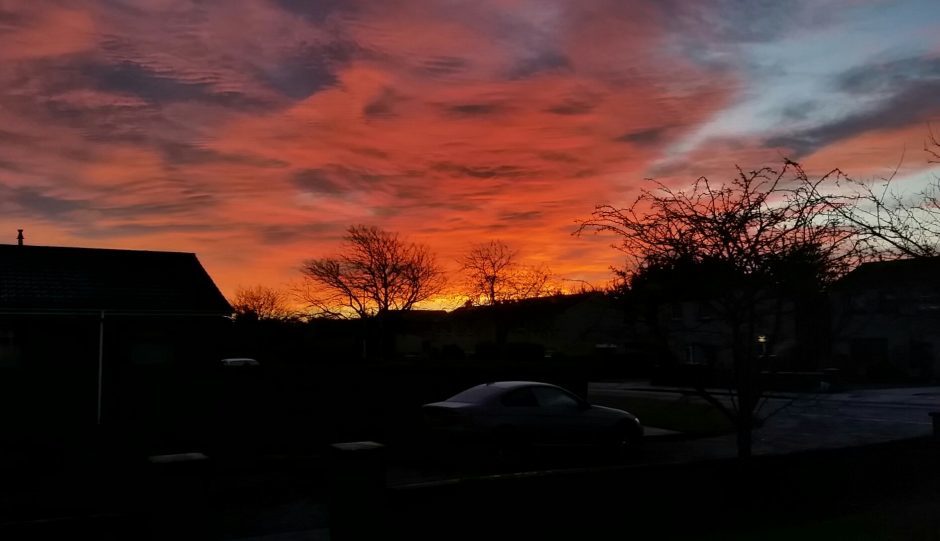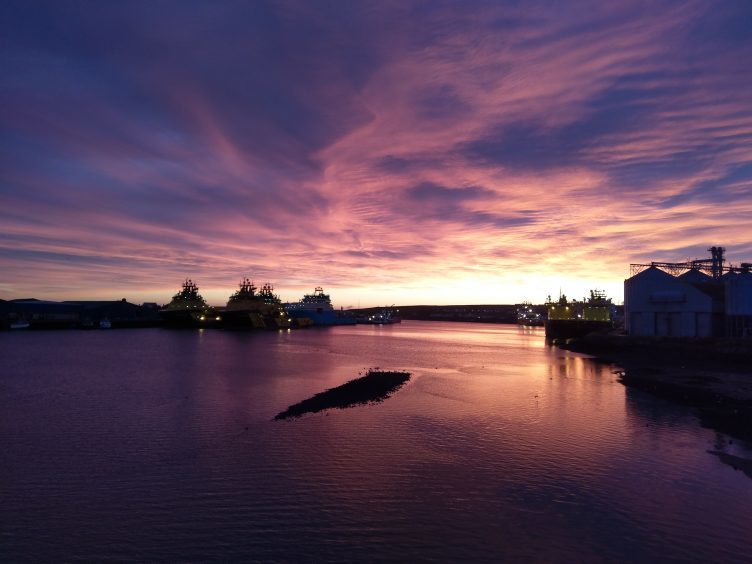 Dundee Prints posted this photo to their own Facebook:
Happy #Friday everyone. @VADundee #dundee #design #sunrise #newbeginnings pic.twitter.com/CmxS6LrS6y

— Sarah Petrie (@DrSayP) November 17, 2017
Other images were posted from across Scotland and the wider UK.
This was the scene in Oban:
Blessed with another incredible sunrise this morning. Hello folks – wishing you a wonderful day. #sunrise #Scotland ? pic.twitter.com/eG92j3mgYt

— Nick Ray (@LifeAfloat) November 17, 2017
A stunning Shepherd's Warning Morning today..#sunrise #RoyalDeeside #Aberdeenshire #Scotland#nature #WeatherWatcher pic.twitter.com/220mfbNRBu

— liz horton (@niaga_hijau) November 17, 2017
Lovely sunrise this morning ? #Aberdeen #Scotland #sunrise pic.twitter.com/tI849ysg1J

— Louise Hosie (@STVLouise) November 17, 2017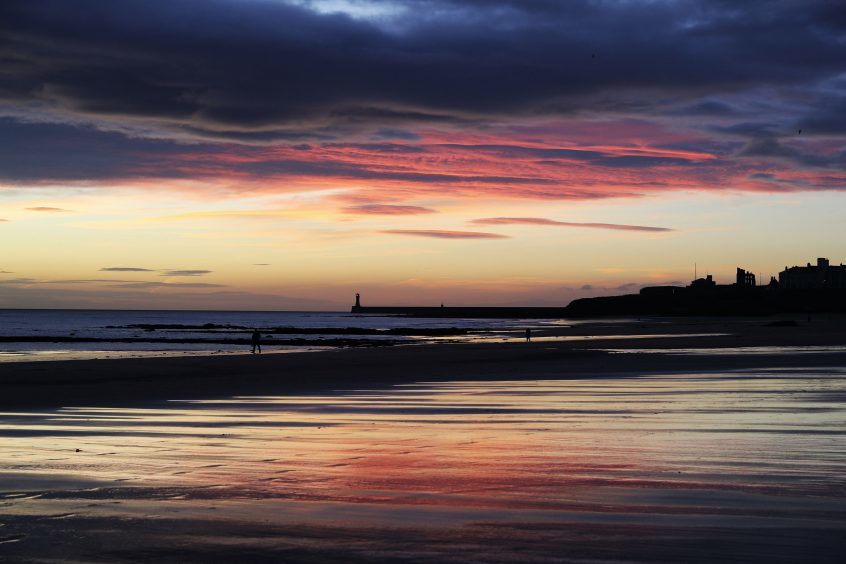 Did you grab a good photo of the sunrise and want it shared by us? Feel free to images them to our Facebook page or e-mail it to online@thecourier.co.uk