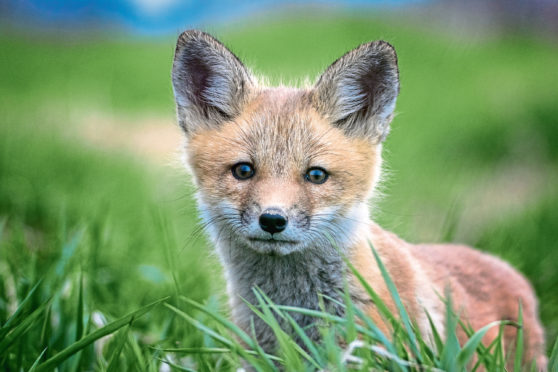 Fox cubs are able to start catching their own food by about six weeks in age. They become progressively independent and usually leave the natal territory within their first year.
Seven thirty-six am on 1 May was a notable event in the short life of this little fox cub, for that was when it emerged from the protective shelter of its den for the first ever time.
I know this because my sensor-operated trail-cam has been monitoring this woodland den in the shadow of the Ochils for the last few weeks, and each time a video clip is taken, the time and date is recorded. I was already aware that the vixen had a small family in the weeks prior to this first cub emergence because her belly was distended from suckling the youngsters.
A night-time video a few days later highlighted what a good mother she is, coaxing the cubs back to the surface once more and nuzzling one of them with care and attention. There are four cubs in the den and with each passing day they get bolder and more boisterous. Over the next few weeks, they will grow rapidly and will soon leave the den to lie-up on the surface, hidden among thick vegetation.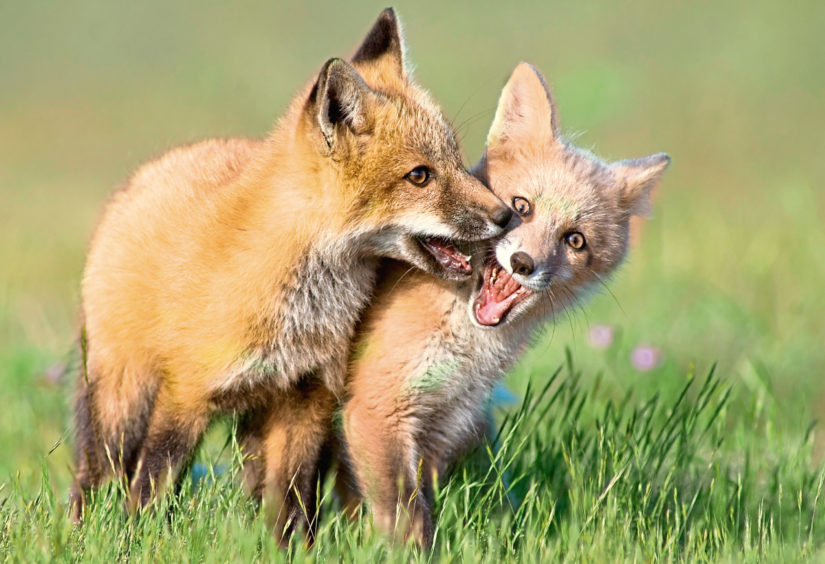 Having cubs has taken its toll on the vixen, and when I first filmed her back in February she was sleek of coat, the fur a shiny russet and the tail bushy and full-some. Now her brush is straggly and battle-worn from spending so much time underground caring for the youngsters.
Interestingly, back in early March, a badger passed the den on most nights and even entered it once or twice, possibly to spend the day. But since then, there has been no sign of the brock, which makes me wonder whether the vixen has had an altercation with it and driven it away. She certainly doesn't want a badger visiting her den with new-born cubs, as it is could easily snaffle one for a meal.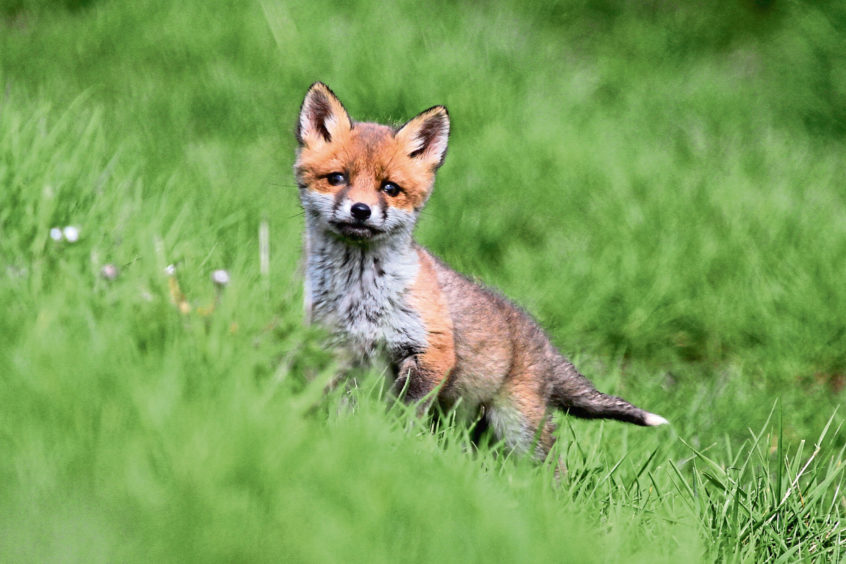 Although badger setts (homes) are often elaborate affairs, with several entrances and the ground covered in spoil heaps from their excavations, this is not always the case, and each badger clan usually has much smaller 'satellite setts' dotted about its territory, which are used occasionally. Foxes are not adept diggers and I imagine they often use these outlier setts for themselves when unoccupied by badgers.
It's quite easy to tell which animal is in residence because if you poke your nose in the entrance, a strong musky odour is the giveaway that it is a fox. A fox will also leave prey remains outside its den, whereas a badger never does.
The book which inspired my interest in foxes as a child was David Stephen's 'Guide to Watching Wildlife', and he wrote about this pungent scent, highlighting how it enabled hounds to follow a fox so easily.
But Stephen reflected that a fox would be justified, if it could speak, in saying: "Men say I stink, but I can smell at half a mile a man who can't smell me at 50 yards." Wonderful writing from a brilliant naturalist.