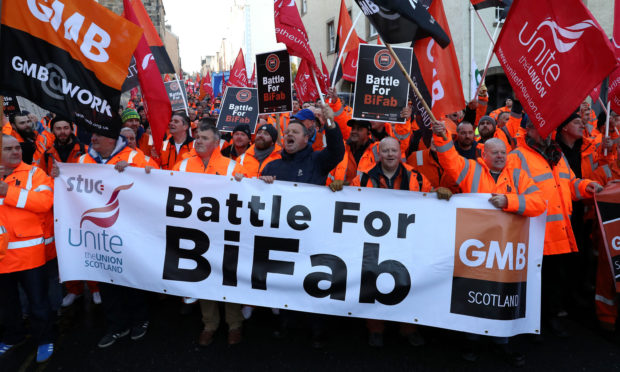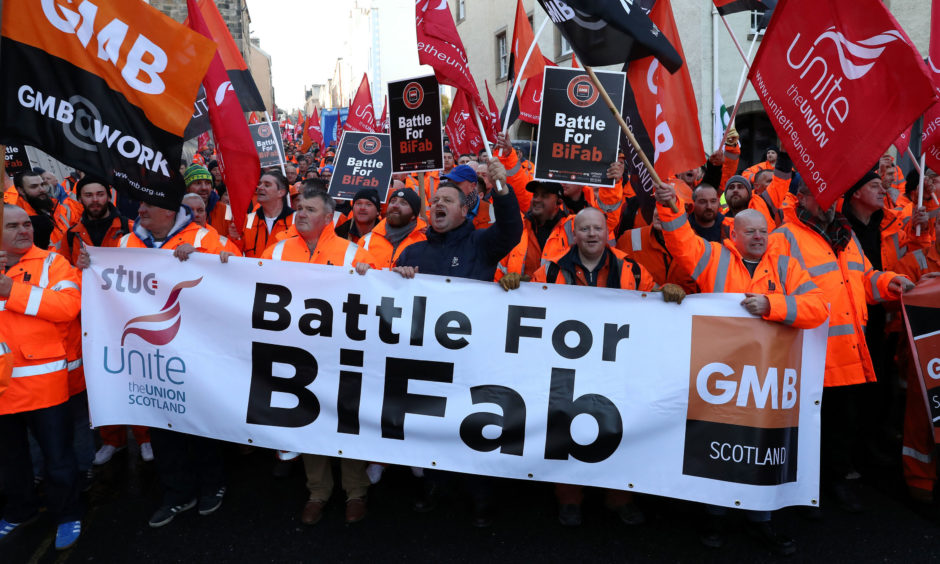 The Scottish Government has pledged it will do everything possible to secure further investment in Fife's mothballed BiFab yards.
Employment Secretary Derek Mackay said opportunities would be explored and seized upon to ensure the yards in Methil and Burntisland are awarded major contracts.
Mr Mackay gave the assurance during a debate in the Scottish Parliament on Wednesday, when Scottish Labour leader Richard Leonard urged MSPs to support the Fife – Ready for Renewal campaign, calling for work to be delivered to BiFab.
It follows fears the company has missed out on a major contract, with French energy firm EDF poised to award £2 billion of work to create jackets for 60 turbines off the Fife coast to a company in Indonesia.
The work for the Neart na Goaith (NnG) windfarm, off the Isle of May, had the potential to create up to 1,000 jobs at BiFab but unions say failure to award them locally will kill the Fife yards.
Mid Scotland and Fife Labour MSP Claire Baker has thrown her weight behind the campaign.
"The idea that EDF will award the contract for wind turbine jackets for the NnG offshore windfarm, sitting off the coast of Fife, to Indonesia to then be shipped over 7,000 miles to Scotland is just not acceptable," she said.
"I am urging EDF to do the right thing, to honour commitments they have given to local investment, to support the Scottish industry.
"In return, they will receive a highly-skilled, committed workforce and be able to demonstrate a commitment to reducing our carbon footprint."
Kirkcaldy SNP MSP David Torrance, whose constituency covers both Methil and Burntisland, said BiFab was not competing on a level playing field with state-sponsored companies across Europe.
"The Scottish Government, along with the UK Government, must use all of its power to allow companies like BiFab to benefit from these contracts," he said.
The Fife fabrication yards have failed to secure a single engineering contract since their takeover by Canadian firm DF Barnes last year.
Unions say manufacturing jackets at the other side of the world then shipping them to Fife would create the same carbon emissions as 35 million cars and would be a slap in the face to Fife communities who would be able to see them from their windows but not benefit economically.