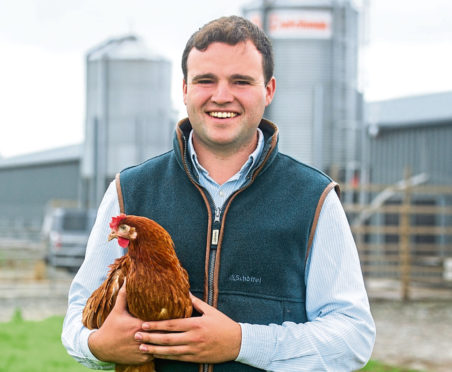 We are getting good at it now – voting, that is.
By the time you read this another election will have come and gone, with 650 MPs elected to Westminster to allow the circus to continue.
A circus is unfortunately exactly what we have had the misfortune to witness over the past few years as political point-scoring seems to have come before the good of the people the parliament is supposed to serve.
The only winner out of everything that has happened has been the word "referendum", a word previously uncommon has been shot into the spotlight with every single politician now unable to go five minutes without talking about one that has happened or calling for a second one.
Regardless of your political persuasion, I hope that we can now go forward with a period of relative stability to allow businesses to progress without fear of what market we will have access to in the next month, or worse, not knowing what currency we will be trading in.
To introduce myself, I am 24 and I suppose I'm qualified to write a Farmer's View as I manage my family's farm at Forfar.
We grow both seed and ware potatoes, produce free range eggs, grow cereals and oilseed rape and also finish some beef cattle.
A couple of years ago I was asked on to NFU Scotland's (NFUS) Next Generation group, so I am now a serial NFUS committee member sitting on about five committees. I was also recently elected chairman of the union's Angus branch.
I never used to see the point of the union. That was when I thought it was all about picket lines, coal miners, buses and Margaret Thatcher getting equal amounts of stones thrown at them. Why did we need it?
Now that I have a bit more experience of the trade I realise it is much more of a lobbying organisation and the only one that really stands up for farmers.
As food producers we are constantly being attacked for destroying the environment, for trying to kill everybody with pesticides, causing the decline in biodiversity and just generally being a nuisance.
We need the NFU to stand up for us, otherwise the people who sit in parliaments will only hear the views of those who stand against us and will create laws and regulations to suit those agendas rather than the needs of British food producers.
That is unless, of course, people would rather import most of their food from big food producing countries like the USA, China or Brazil and support their farming practices.
Like most farmers I watched the latest attack on agriculture by the BBC in the documentary, Meat: A Threat To Our Planet.
I thought it did a very good job of showing consumers why we shouldn't be supporting such intensive foreign systems.
Although the argument can be made that the animals looked healthy, the scenes of the slurry being pumped liberally on to already saturated ground would leave no one in any doubt as to the damage these farming practices are doing to the natural environment.
Further south, the destruction of the Amazon rainforest is clearly devastating the planet.
Now, all we need is the BBC to cover the UK's commercial farming practices to show the consumer that they can still eat meat and fresh produce with a clean conscience.
We have so much to be proud of, but we really need our national broadcaster to be impartial.
Maybe we should hold a referendum to decide their content?