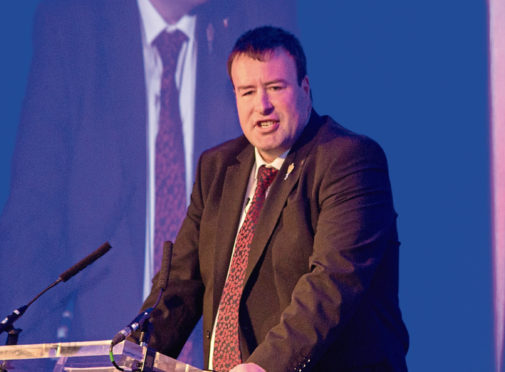 The British food and farming industry has been told it needs to be totally transparent and behave as if it is being watched 365 days a year.
That was the message from English NFU vice-president Stuart Roberts, who told farmers at the Semex dairy conference in Glasgow that if farms and processing factories are not opened up to consumers, they will simply imagine the worst.
As the industry rails against recent negative publicity, including last night's "documentary" on pig farming on Channel 4, Mr Roberts said the industry should be proud of its standards, but the public needed to be given more information.
"They want to know how their food is produced and how the landscape is protected," he said.
"If you don't welcome people on to farms and into abattoirs, show them what we do and explain why we're doing it, they will just imagine the worst.
"We need to behave as if we're being watched 365 days a year, either on farms or in processing factories."
His comments were endorsed by Patrick Müller, managing director of Müller Milk & Ingredients.
He said: "In the 21st Century you have to walk the talk. You can't have secrets or hide stuff, you can't put a step wrong."
Mr Roberts said farmers could help themselves by harnessing social media to tell their "great story".
"British farmers feel pretty beaten up, they are blamed for health and environmental issues, but we have a phenomenal story to tell," he said.
"We have to be way more positive."
He said his union was about to produce a document which will set out the factual evidence about agriculture's role in climate change and other debates, and start addressing the "myths and inaccuracies" surrounding agriculture.
"We will share it with anyone who wants it and from there we will build consumer messages and help people work together," Mr Roberts added.
"But we all need to start talking to consumers and grabbing their imagination. We're the most photogenic industry there is.
"We have shiny machines and fluffy animals, we have some of the most iconic landscapes in the world and every single one of us with a phone can communicate that.
"We can talk about our standards and if we do that we can get the public to be a movement for support."
nnicolson@thecourier.co.uk