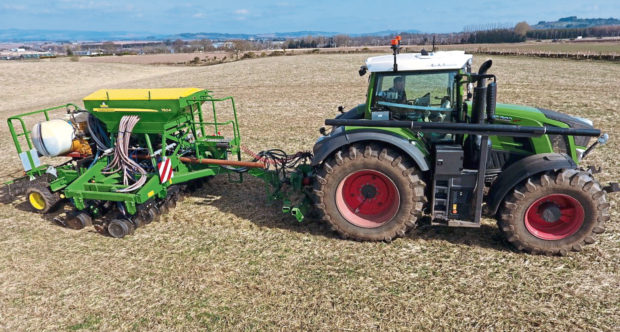 Farming leaders have raised concerns with the Scottish Government that a downturn in whisky production as a result of Covid-19 restrictions will impact on the demand for malting barley and create storage issues at harvest time.
This year's spring barley crop has been sown in exceptionally good conditions, but NFU Scotland's crops chairman Willie Thomson warned Rural Economy Secretary Fergus Ewing this week that unless distilleries can get back to full production with safe social distancing in place for workers, the consequences for growers and maltsters will be serious.
"We understand the blip in production, but if shutdowns continue there will be trouble coming down the track," he said.
"I'm confident the Scottish Government is listening to our fears, and they have confirmed officials will be sitting on our conference call with the Scotch Whisky Association (SWA) and the supply chain next week."
Mr Thomson, who farms at Wheatrig near Haddington, said he was concerned about storage capacity come harvest time.
"Grain that was expected to have been used in the drinks industry or as animal feed by now is building up in commercial stores, but those will need to be cleared and ready to accept grain from the 2020 harvest by late summer and autumn.
"If not, then the traditional harvest bottleneck of spring barley and wheat will build and farm stores will quickly fill."
A spokesperson for the SWA said a number of sites remain operational but have been significantly scaled back in order to comply with social distancing and additional hygiene measures.
"Other distilleries have switched to the production of high-strength ethanol for hand sanitiser."
The SWA added: "We welcomed the NFUS's recent calls for clarity over continued production during the Covid-19 pandemic, highlighting the important connections and reliance between our two industries' supply chains.
"This is particularly important given the demand for quality Scottish cereals in the production of Scotch whisky.
"The Scotch whisky industry and farmers remain in close contact as we seek to respond to Covid-19.
"While we have received reports from across the industry of a dip in grain demand as a result of scaled-back operations, we hope that this will recover quickly as and when restrictions are gradually eased."
nnicolson@thecourier.co.uk