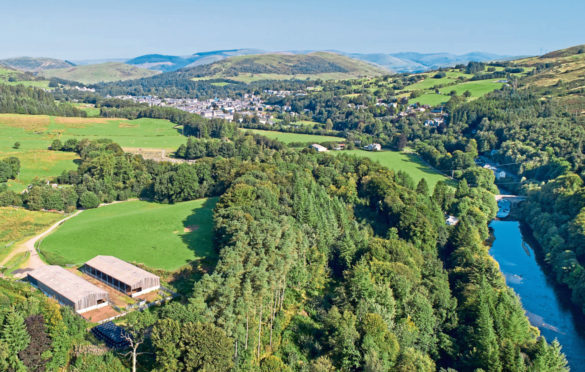 It goes without saying that, in rural agency as everywhere else, we are now operating under unprecedented market conditions and, when we eventually re-emerge, the new normal will not be as before.
Perhaps the only thing that we can say with a degree of certainty is that there is a greater than normal degree of uncertainty in the property market.
That being said, not all property sectors appear to have suffered equally under lockdown, with rural/residential, hobby farm and larger scale agricultural properties seeming to fare better than their residential or commercial counterparts.
Given the pre-crisis increases being seen in the volume of transactions and prices achieved in the rural sector (as much as 25% above asking for rural residential and 35% above asking for best in class agricultural), there was considerable optimism at the start of the year, as most sellers and purchasers worked diligently towards conclusion of deals before the Covid lockdown, when we experienced an abrupt slamming of metaphoric doors on some transactions.
Lockdown has obviously had a profound effect on the way we work, not least in relation to the completion of pre-sale inspections, viewings with potential purchasers, liaising with clients and their other advisers.
While most of these challenges have been overcome with the efficient deployment of technology and IT-based solutions, including 3D virtual tours of properties and drone inspections of land, perhaps the most significant challenge we have faced has not been a lack of demand, but the temporary closure of the applications register at Registers of Scotland.
This prevented most transactions, even between still willing sellers and buyers, from being progressed.
Thankfully this obstacle has now largely been removed with the tentative reopening of the register in digital format, which should allow a return to transactional "normality" and, by extension, provide an opportunity to pick up sales where they left off.
In our experience, the rural residential and farm/estate market has remained relatively buoyant with an increase in interest in some areas, although this positive development is only anecdotal at this point as it is still too early to carry out any sort of statistical analysis.
We attribute this feeling to the combination of domestic food security having been brought sharply into focus in a way we haven't seen in peace time and the current lack of stock leading to increased competition in the commercial agricultural, hobby farm and rural residential markets.
This may also be linked to a general pre-Covid boost in confidence in the rural sector following the decisive general election result and what we might assume are increased levels of interest from those thinking about relocating both physically and financially from some of our larger conurbations into the countryside.
This seemingly heightened interest may also be partly attributed to the prime end of the market tending to have a higher proportion of cash purchasers, which means they should be able to take a more strategic view of the market than those relying on bank finance.
Following the financial crash of 2008, banks introduced increasingly stringent lending criteria, which together with an apparent contraction in current availability of finance and a rebalancing of the loan to value ratios being offered, may result in a reduction of more heavily financed farm purchases as we move forward into late summer and autumn.
Although we are expecting a relatively short-term shock with perhaps up to 10% being shaved off mainstream residential property values, we also anticipate a similarly significant and, all being well, rapid recovery by the end of the year returning to something close to pre-Covid market conditions.
We also expect good-quality farms and rural residential properties which provide an opportunity for lifestyle or hobby farm purchasers to lead a more self-sufficient lifestyle to attract ever greater interest.
Ross Low is a senior rural surveyor in Bidwells' Perth office.