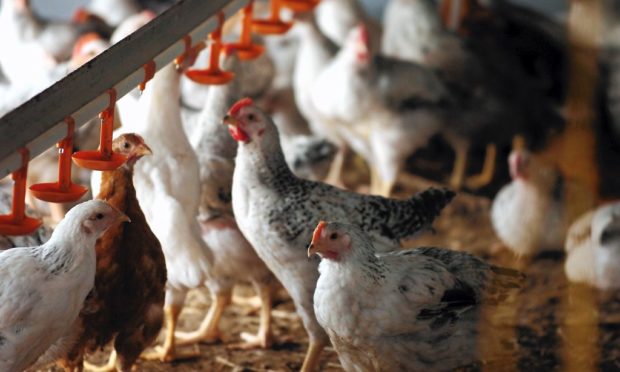 Fears over competition from cheap food imports dominate the Scottish farming industry's concerns over today's third reading of the UK Agriculture Bill at Westminster.
As producers here await the Scottish Government's proposals for a new agricultural policy, attention is firmly focused on the implications for the whole country of the UK's Bill which does not explicitly rule out the importation of food produced to lower safety, environmental, or animal welfare standards.
The Scottish farmers' union (NFUS) policy director Jonnie Hall warned the proposed legislation would offer little protection to domestic producers in the negotiation of new free trade agreements with the EU and other international partners.
He said: "NFUS has joined with the other UK farming unions to pressure the government to establish, as soon as possible, an independently-constituted Trade and Standards Commission which would provide a roadmap for the government to meet its commitment to protect the UK's high standards of production in future trade policy.
"We have also lobbied strongly for provisions within the UK Agriculture Bill to require all food imported into the UK to be produced to at least equivalent food production standards as those required of producers in the UK."
The landowners organisation, Scottish Land & Estates (SLE) has similar concerns, and has also called for clarity in the Bill on the potential for financial constraints for Scottish farm policy.
SLE's policy adviser Eleanor Kay said: "While the UK Government is ultimately the signatory to World Trade Organisation clauses, policy choices in Scotland could be constrained by decisions taken by a UK Secretary of State.
"The issues surrounding WTO Agreement on Agriculture is clearly one which needs resolving and we would like to see like to see greater transparency on the consultation process between the secretary of state and devolved authorities to ensure that decisions are not forced upon them without due consideration of their impact."
nnicolson@thecourier.co.uk