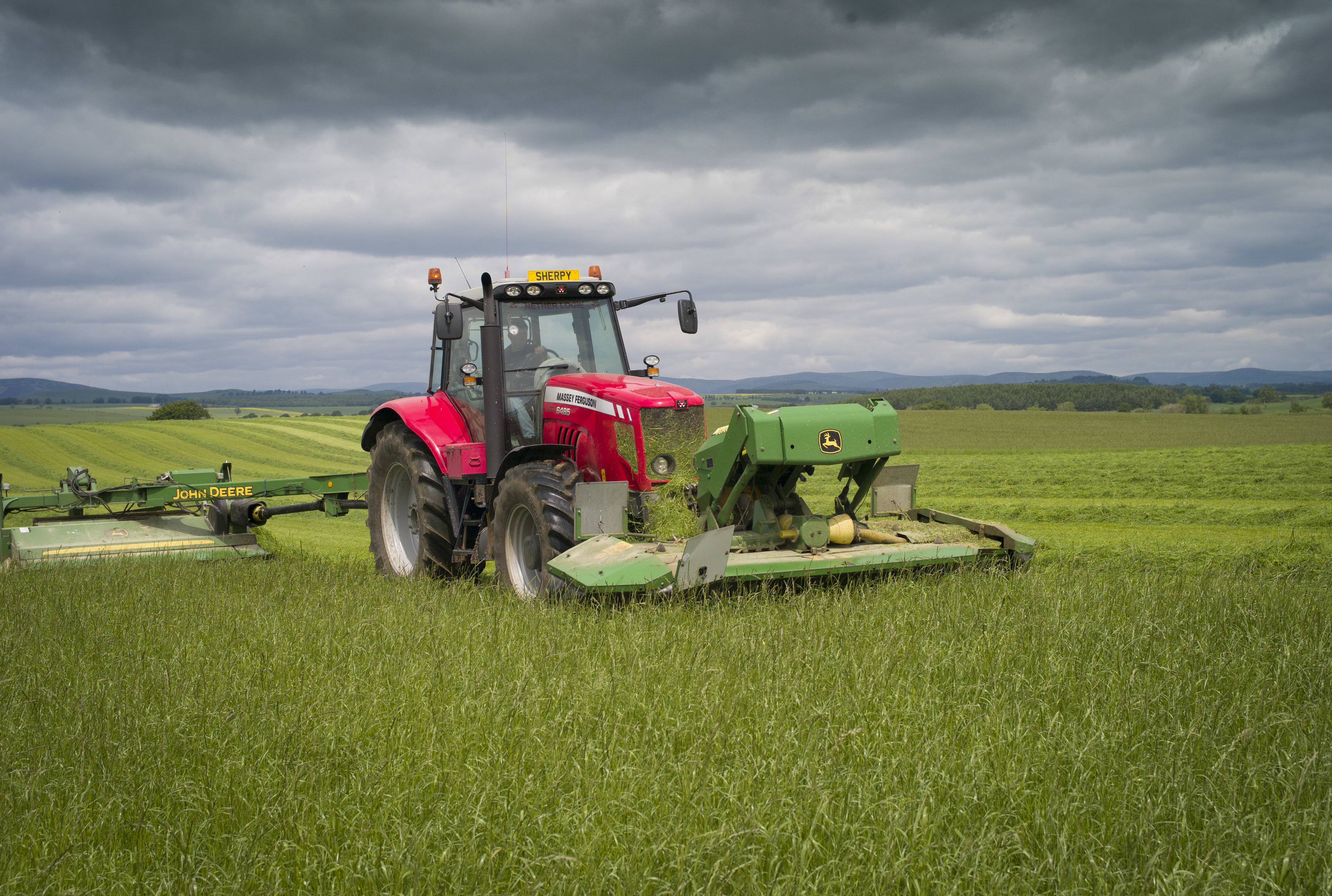 Beef and sheep producers have been told to stop looking to the market for higher prices and instead focus on improving the efficiency of their own businesses.
According to industry experts speaking at Quality Meat Scotland's (QMS) Rising to the Challenges conference at Airth Castle, near Falkirk, there are a number of areas where farmers and crofters can focus their efforts for improved profitability.
Agronomist Steve Townsend from Soil First Farming said livestock producers needed to follow in the footsteps of their arable neighbours and manage their soils better. Grassland was suffering as a result of too much artificial Nitrogen being applied, poaching, poor drainage and short grass grazing.
Mr Townsend said building up reserves of carbon in the soil was key to improving grassland and this could be achieved by growing a bigger root mass and introducing a grazing strategy where livestock intensively graze for short intervals on a rotation.
Grassland expert Charlie Morgan was in agreement and said not enough producers understood the financial benefits from grazing livestock.
He said: "The more grass you can grow and the more you can utilise then the more efficient that you are."
Mr Morgan estimated that the cost of feeding cattle grass was now around 5.7p a kilo of Dry Matter (DM) as opposed to concentrate costs of around 20-22p/kg/DM.
He said sward sticks, which are readily available to producers from QMS, had the power to transform a business by allowing the farmer to know when grass needed to be grazed by cattle based on its height in the field.
Another area of soil and grassland management needing attention was lime. According to QMS head of industry development, Douglas Bell, much of Scotland's permanent pasture is suffering from a lack of lime with only 3% of managed grass in Scotland given lime every year.
"That's pretty startling. We've fallen behind England and Wales because our soils are pretty acidic. We should have been putting more lime on our soils," said Mr Bell.
He said the grazing groups run by QMS demonstrated the gains that could be made from improving grassland management.
In addition, Mr Bell suggested the move towards bigger cows and ewes in recent years could be to blame for a decrease in beef and sheep business profitability.