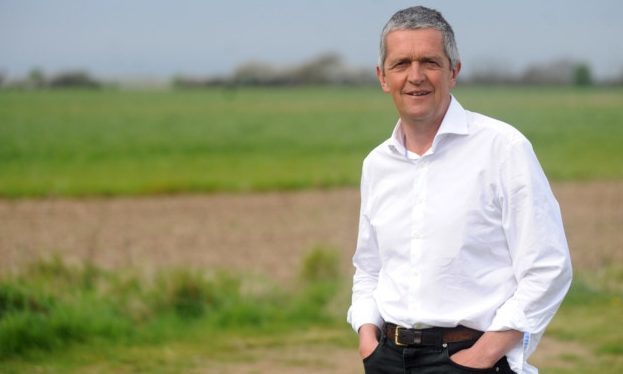 The farming unions from England and Northern Ireland revealed they would be "happier" to avoid devolution of agricultural policy and instead want to retain standardised legislation following the UK's exit from Europe.
Providing evidence to the EU Energy and Environment Sub-Committee on the implications of Brexit on agriculture in the House of Lords this week, Guy Smith, the vice president of England's National Farmers' Union, said farmers need to sing from a universal song sheet, despite the challenges it may present to central Government in maintaining and building the agricultural and rural economies going forwards.
"We recognise over the next few years, key decisions will be taken that may well determine the future pattern of agriculture for a long time," Mr Smith, an Essex farmer, told the sub-committee.
Whilst Mr Smith said he was conscious the industry had been completely split ahead of the vote to exit or remain in the EU, and that had presented tough times for all of the farming unions in representing fundamentally opposing views, the scope is now there to unite and regard the UK's current position as an "opportunity rather than threat".
"We must now build a better, more resilient and more robust British agriculture," Mr Smith said.
With this in mind and with direct regard to devolved policy making, he added: "Primarily, we would be happier with a more homogenous UK policy, rather than having vast differences between the borders, between Scotland, England and Wales.
"However, I fully recognise that what Scotland and Northern Ireland do have is key differences in terms of factors such as topography and a land border with the Republic of Ireland, in the case of Ulster, that has to be recognised in this process."
Speaking on behalf of Northern Ireland's 11,500 union membership, Ulster Farmers' Union chief executive Wesley Aston said the land border with the Republic of Ireland is a "huge" issue.
"We consume only a quarter of our own food produced in Northern Ireland," he said.
"The GB market takes 44% and the remainder goes for export, of which 55% goes to the Republic of Ireland. That means around 15% of our total food product goes over the land border and they, in return, send a lot of products back our way," Mr Aston explained.
Northern Ireland's export market predominantly includes milk and lamb, whilst it imports beef cattle and pigs from the 'south'.
"We also need Government to remember that between 25% and 33% of our milk crosses the border for processing – that's a huge proportion," Mr Aston added.
He said for Ulster farmers, the effect of Brexit on its land border with the Republic of Ireland could ultimately have significant ramifications on the free movement of goods, people and Ireland's whole peace process too.
"It's a key issue," he warned.
Mr Smith also used the session as an opportunity to press upon the Lords the importance of maintaining a level playing field for UK farmers in terms of future international trade.
He said no farmer wants to have to trade or compete with farmers from other countries that get greater support than in the UK.
"Ideally, we would like a world where no farmers get any support payments," he explained.
But, acknowledging how unlikely that scenario will ever be, he said the Government must heed farmers will also be "wary" of being trapped into trading and competing with farmers that have far lower costs of production as a result of a lighter burden of regulation.
"How we trade with the EU is very important," Mr Smith said. "We want to see business as usual with our 'ex' EU partners."
Mr Aston added: "Farmers just want to get on and farm. We don't want to be bogged down with forms and legislation."