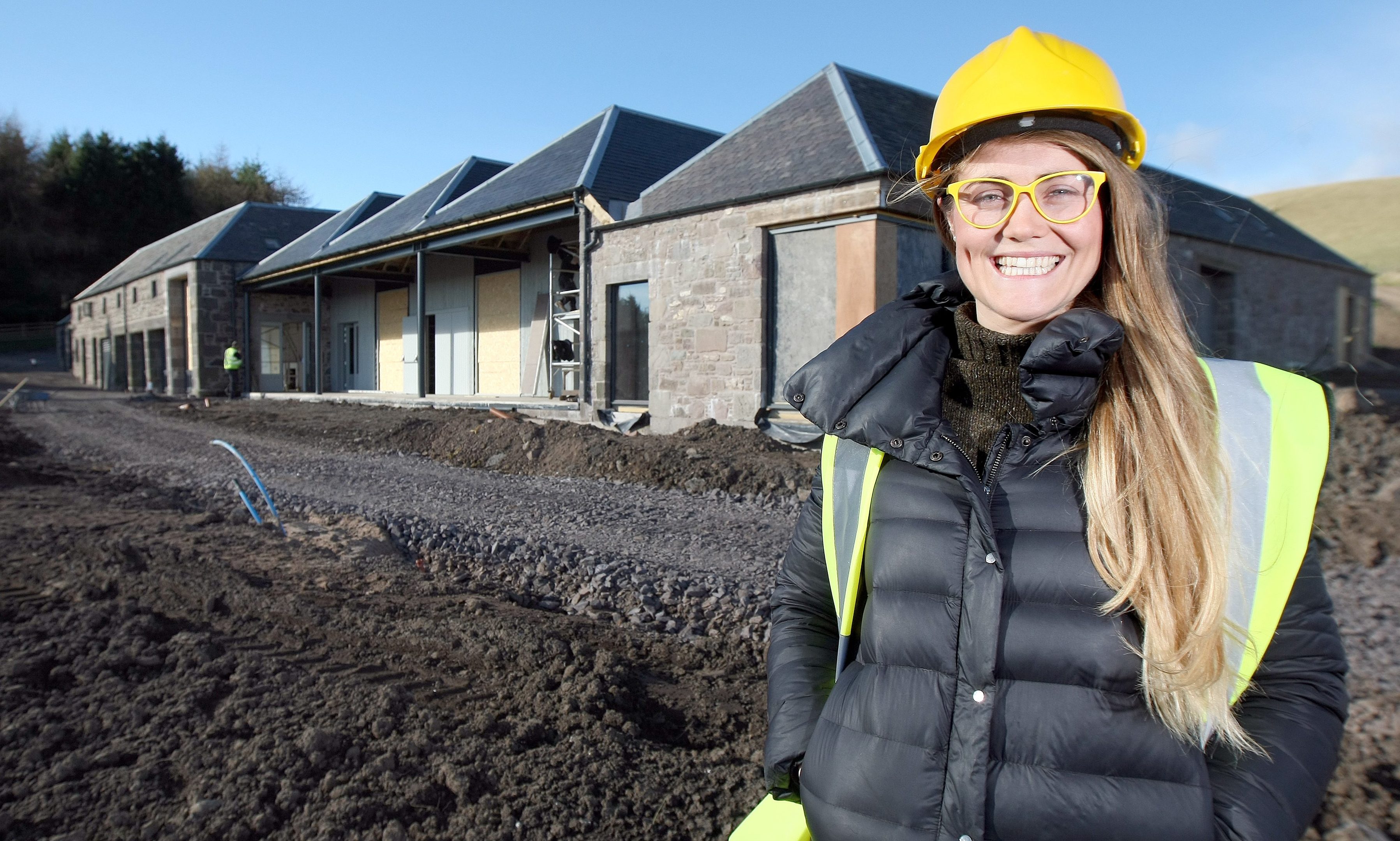 One of Scotland's newest rural event venues is being developed high on the south-facing hills overlooking the Carse of Gowrie.
Guardswell Farm, owned and run by farming family the Lamottes, has been established to bring a special parcel of the Perthshire hills to a new audience of
customers.
Run by Perthshire young farmer and culinary expert Anna Lamotte, Guardswell Farm will be opened to the public during the spring.
According to Anna, much of the family's inspiration to diversify has been drawn from the entrepreneurial spirit of her grandfather and former farmer Robert Wilson, who scaled back his dairy herd numbers following the introduction of quotas in the early 1980s to instead exploit a gap in the market for fresh culinary herbs, salads and flavourings.
Grown from a small-scale kitchen garden and nursery basis on the original family home at Waterybutts Farm, Errol, Scotherbs – ultimately one of Scotland's largest fresh herb suppliers – was born.
Anna, who had only just been born when Robert dispersed his cattle, later progressed into a career in Scotherbs and specialised in the community engagement elements of the business.
"I loved going out into primary schools to talk to pupils about food and farming – the kids got really involved and passionate," she said.
Anna also welcomed hundreds of children and their parents to Scotherbs under the banner of Open Farm Sundays, in coordination with Leaf (Linking Environment And Farming), leading educations tours around the herb houses and tunnels.
A hostess by her very nature, it comes as no surprise the business inspired Anna to hone her skills in the kitchen, spending a length of time on a cookery and catering course on a 150-acre organic farm in Ireland.
It was here the fruits for the development at Guardswell were sown.
"We've lived on 'the flat' of the carse for many years so it's easy to see why my parents fell in love with Guardswell when it came on the market around eight years ago," Anna said.
"The views over the Tay towards Fife are just phenomenal."
After a rural childhood spent almost without field boundaries, Anna said she wanted to find a way to give others the chance to enjoy a similar "rural escape" but the development has also given the family the chance to breathe a new lease
of life into Guardswell's original, yet decaying steading.
The design, masterminded by local architects Ben and Rosemary Scrimegour, of the Building Workshop, at Lintrathen, has stayed true to the origins of the farm building and, although boasting some modern features, retains the "heart" of the old byre.
"Ben and Rosemary have retained the beauty and the agricultural character of
the building while adapting it and giving
it a new life and purpose," said Anna.
"It's lovely to consider the building is now saved."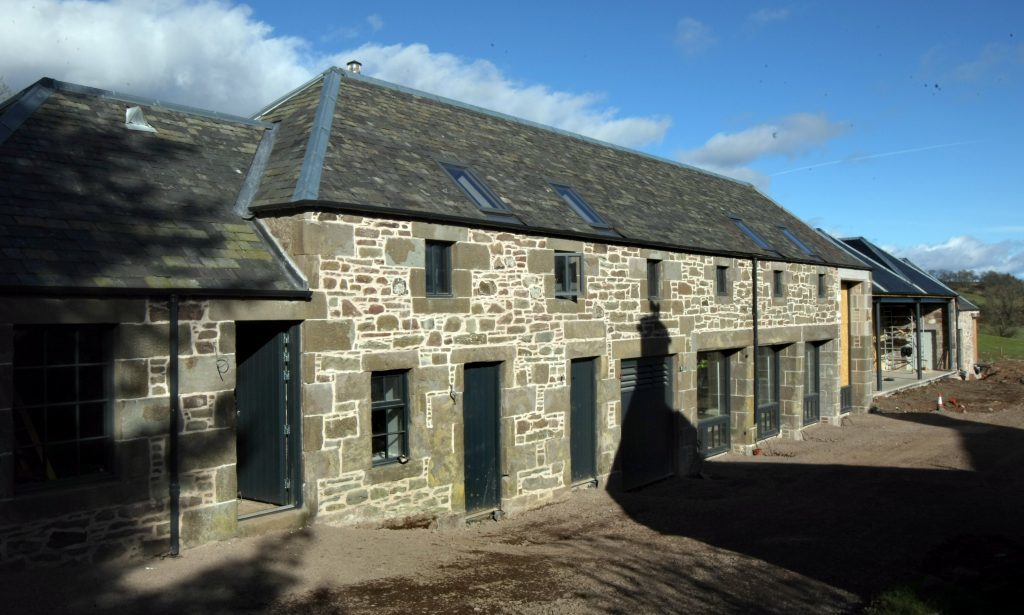 Indoors the steading now includes a long, multi-use 'granary' space, a main cattle court area equipped with the old hayhecks and troughs, and a bull pen break-out space – all of which bring the amazing carse views indoors.
Once it's complete, Anna explained, Guardswell will play host to all manner of events – from cookery and educational classes, conferences and meetings, to a select number of weddings.
But it is still also a working farm and will remain true to the landscape that way.
"We've let the land around the farm steading out to our neighbour, who runs a flock of 370 breeding ewes, whilst we've been focused on getting the business up and running," said Anna.
"But I also recently bought my own small foundation flock of Hebridean sheep.
"We only have 150 acres around the steading, so the farm business will never be commercially large, but these sheep really suit the land. They are beautiful, but they are also pretty hardy.
"Some time down the line we would like to look at using their fleece for clothing but we have plenty of other plates to keep spinning before then," Anna said.
The 'blank canvas' at Guardswell will also be complimented by four on-site Nordic-style cabins, each capable of sleeping two adults and two children on a self-catering basis – two of which are already in situ.
"We're nearly finished the build and landscaping phase of the development – but we can't wait to welcome everyone to Guardswell."