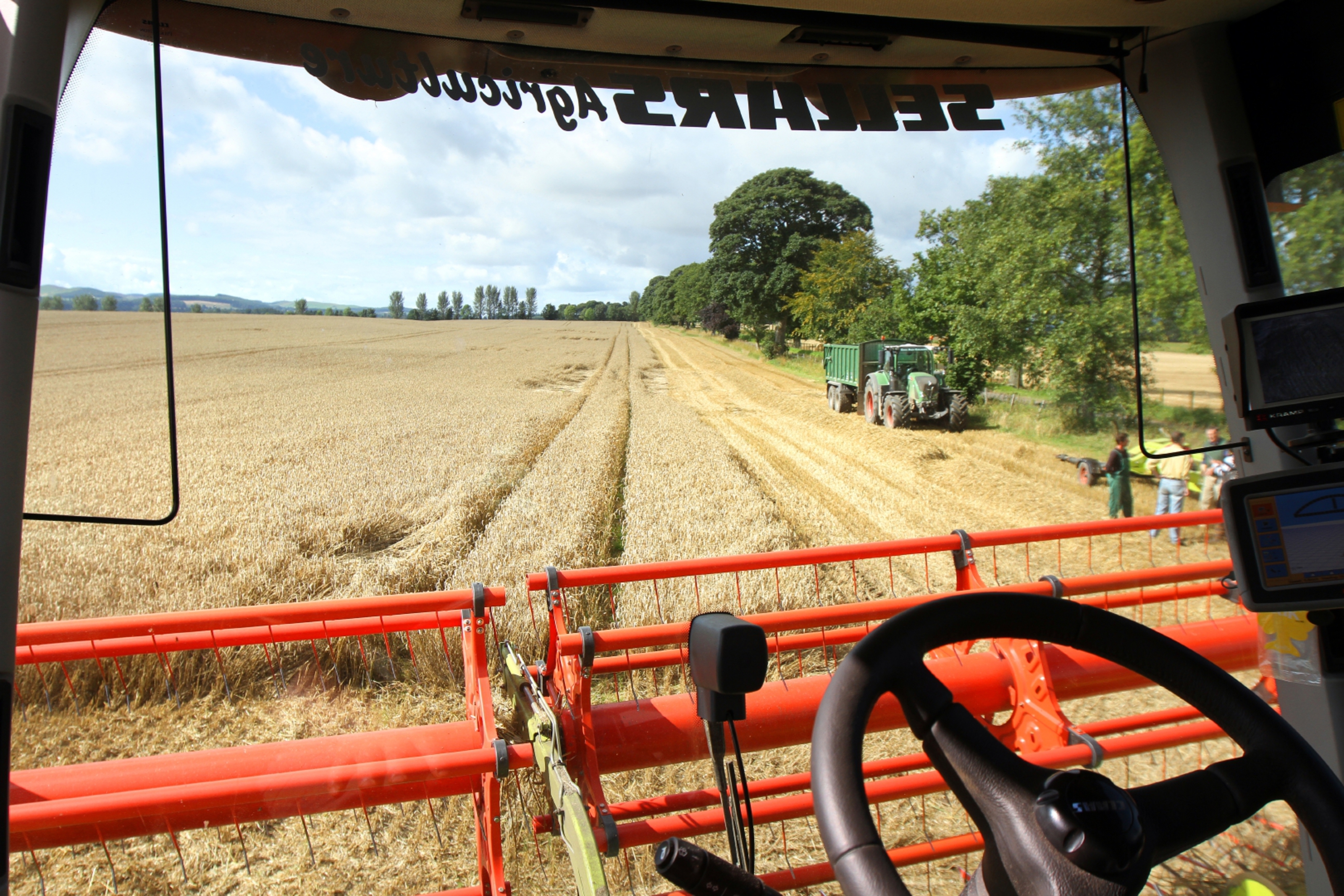 An extension to the green cover crop planting deadline is being explored in talks between the Scottish Government and NFU Scotland (NFUS) in the wake of the protracted harvest.
With a considerable cereals acreage still to cut and just a week to go before the deadline for getting green cover in the ground, union president Andrew McCornick said  that initial discussions have begun with officials.
"There's a crisis coming and in some areas it will be a salvage situation. That's bad enough without farmers facing penalties on top of it all," he said.
Speaking on his return from lobbying in Brussels, Mr McCornick said he learned there that Scottish farmers was not alone in facing the possibility of missing key deadlines because of bad weather.
"The Baltic states are facing similar problems to Scotland and the first deadline that's causing challenges is green crop cover on October 1. We're taking a pragmatic approach and informing Government of the situation right now."
Europe has already agreed that the deadline for planting and establishing green cover will be a month later in 2018.
"It's a pain knowing it's coming down the track and not available this year," said Mr McCornick.
Union chief executive Scott Walker said officials were exploring the flexibilities that might be possible.
"The ground work is under way," he said.
Despite the early start to this year's harvest, wet weather in the last few weeks has led to extensive delays, with farmers in the south west, the north east and in Lothian and Borders particularly affected.
NFUS regional manager for the north-east, Lorna Paterson, said the majority of combines in the area had been at a standstill for the past two weeks.
"Most barleys were sprayed off about three weeks ago and are becoming very weathered. In the earlier harvested crops, some farmers were suffering malting rejections for skinning before the weather turned really bad and the concern is that skinning will be increasing in the growing crops as the grains expand and contract," she said.
In a message to its members, Ringlink said what was one of the earliest start harvests on record was turning into one of the most difficult."The stop start harvest continues making life difficult for all, combines  getting stuck, straw not getting baled and dryers working overtime to dry the grain," said the machinery ring.
nnicolson@thecourier.co.uk