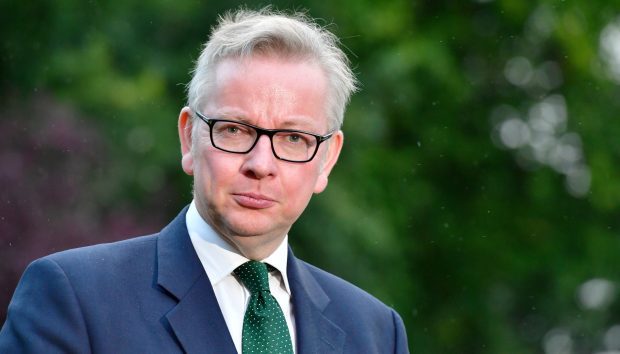 Tough new European proposals for further restrictions on neonicotinoid pesticides have been backed by Defra Secretary Michael Gove, in his vision for a "Green Brexit".
Mr Gove said the move was justified by a growing weight of scientific evidence that the chemicals are harmful to bees and other pollinators.
"I've always been clear I will be led by the science on this matter," he said.
"The weight of evidence now shows the risks neonicotinoids pose to our environment, particularly to the bees and other pollinators which play such a key part in our £100bn food industry, is greater than previously understood. I believe this justifies further restrictions on their use. We cannot afford to put our pollinator populations at risk."
"I recognise the impact further restrictions will have on farmers and I am keen to work with them to explore alternative approaches both now and as we design a new agricultural policy outside the European Union."
In December 2013 the EU banned the use of three neonicotinoids – Clothianidin, Imidacloprid and Thiamethoxam – on crops such as oilseed rape which are attractive to bees. The European Commission proposal would restrict these same three neonicotinoids and only allow their use on plants in glasshouses.
Mr Gove's announcement didn't attract the support of Scotland's Rural Secretary, Fergus Ewing appeared to suggest the Defra Seretary had jumped the gun.
"The Scottish Government is aware of the evidence about the impact of neonicotinoid insecticides on pollinators and supports Europe's precautionary approach and the continuation of the current restrictions on their use," he said.
"We are concerned that the European Commission's proposals pre-empts the European Food Safety Authority's (EFSA) main review of these three neonicotinoids, which is not yet complete.  We will continue to carefully monitor the evidence base, including developing views from the Expert Committee on Pesticides and from the EFSA review."
Scotland's farming union, which is arguing for scientific evidence to be paramount in decision-making, was muted in its response to Mr Gove's statement.
Deputy policy director Andrew Bauer said:  "What is key for the farming community now is that we have clarity for the future and that no matter the outcome or decision, that our members have access to safe and effective plant protective products which are vital to the industry."
Scottish Labour's environment spokesperson Claudia Beamish welcomed Mr Gove's announcement as a victory for campaigners who want to protect the environment.
She said: "Hopefully this decision will now lead to more farmers considering alternative farming methods."
nnicolson@thecourier.co.uk