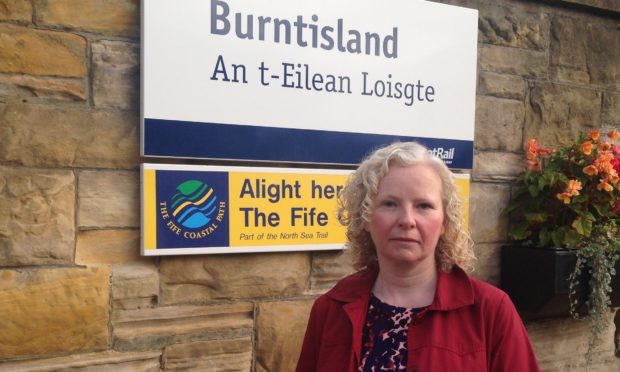 Scotrail has been told to improve  "sub-standard" Fife services after it emerged nearly four out of every five journeys on one evening commute ran late.
Labour MSP Claire Baker said the rail company must get better before winter after new figures showed just 22% of the trains booked to run the 17.42 Edinburgh to Kirkcaldy service ran on time in the three months to September.
It means commuters waiting for the service to get home from Edinburgh were likely to experience delays four days a week.
The statistics obtained by the mid Scotland and Fife MSP revealed only 19 of the 86 teatime trains met rail industry standards, arriving at their final destination within five minutes of schedule and calling at all scheduled stops.
Morning commuters were also subjected to frequent delays, with just 58% of trains running the 07.36 service meeting the public performance measure (PPM) during the same period.
Mrs Baker said just five of the 21 peak time Fife services had met the standard, a situation blamed by Scotrail on suppliers who have delayed the introduction of refurbished high-speed InterCity trains.
The  figures came as the company announced  better news for travellers across Scotland as a whole, with 89.1% of trains meeting the PPM nationally.
Mrs Baker said complaints made to her about rail services were again on the rise and called for immediate action to ensure Fifers were not left waiting in the cold.
She said delays, overcrowding and cancellations had been occurring too often and claimed  the situation was not getting any better.
"The majority of services to and from Fife are failing to match the punctuality level for Scotland, which in itself is still well short of the 92.5% PPM target Scotrail is supposed to be achieving," she said.
"For far too long, Fife commuters have been subject to a sub-standard service and these figures are just further evidence of that.
"Late and cancelled trains mean people are left standing unsheltered on platforms waiting for trains that are often crowded and arriving late for work.
"With winter fast approaching, Scotrail needs to address these issues now and stop leaving Fife commuters literally out in the cold."
The region's rail users are unlikely to feel the benefit of the new Class 170 fleet until they are fully refurbished and distributed but should eventually see more peak trains formed of six carriages.
Off-peak services will generally be three carriages.
A ScotRail spokesperson said: "We have engaged extensively with stakeholders and customers in Fife, which includes two public meetings over the course of this year.
"We understand and share their frustration when things don't go to plan, and and everyone across Scotland's Railway is working round the clock to deliver the service they expect and deserve."