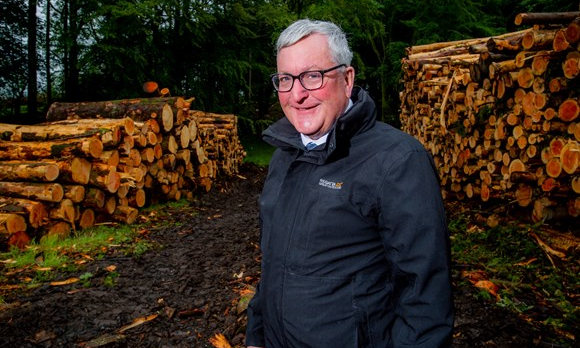 Almost £400,000 has been awarded to Perthshire towards the upgrade of key forestry roads.
Scottish Forestry's Strategic Timber Transport Fund has made the money available as part of the route map into post-Covid Scotland.
Perth and Kinross have been awarded £384,300 from the Scottish Government body which will go towards upgrading a number of rural roads.
The C448 near Glenlyon, B827 Langside south of Comrie and C450 south of Loch Rannoch have all been highlighted as areas set to benefit from the scheme.
Forestry is included under Phase 1 of the Scottish Government's Covid-19 route map, which allows outdoor work such as forestry to fully restart its operations.
The funding goes mostly to improve minor roads by improving surfaces, widening corners, adding traffic calming measures or providing passing places.
It is hoped that these measures will help keep the flow of timber moving to market and reduce impacts on local communities.
Fergus Ewing, cabinet secretary for Economy and Tourism said: "Throughout the COVID-19 green recovery, forestry has a very important role to play.
"We need to ensure that the infrastructure is there to support the industry on a number of fronts and assisting with getting timber to market is one of them."