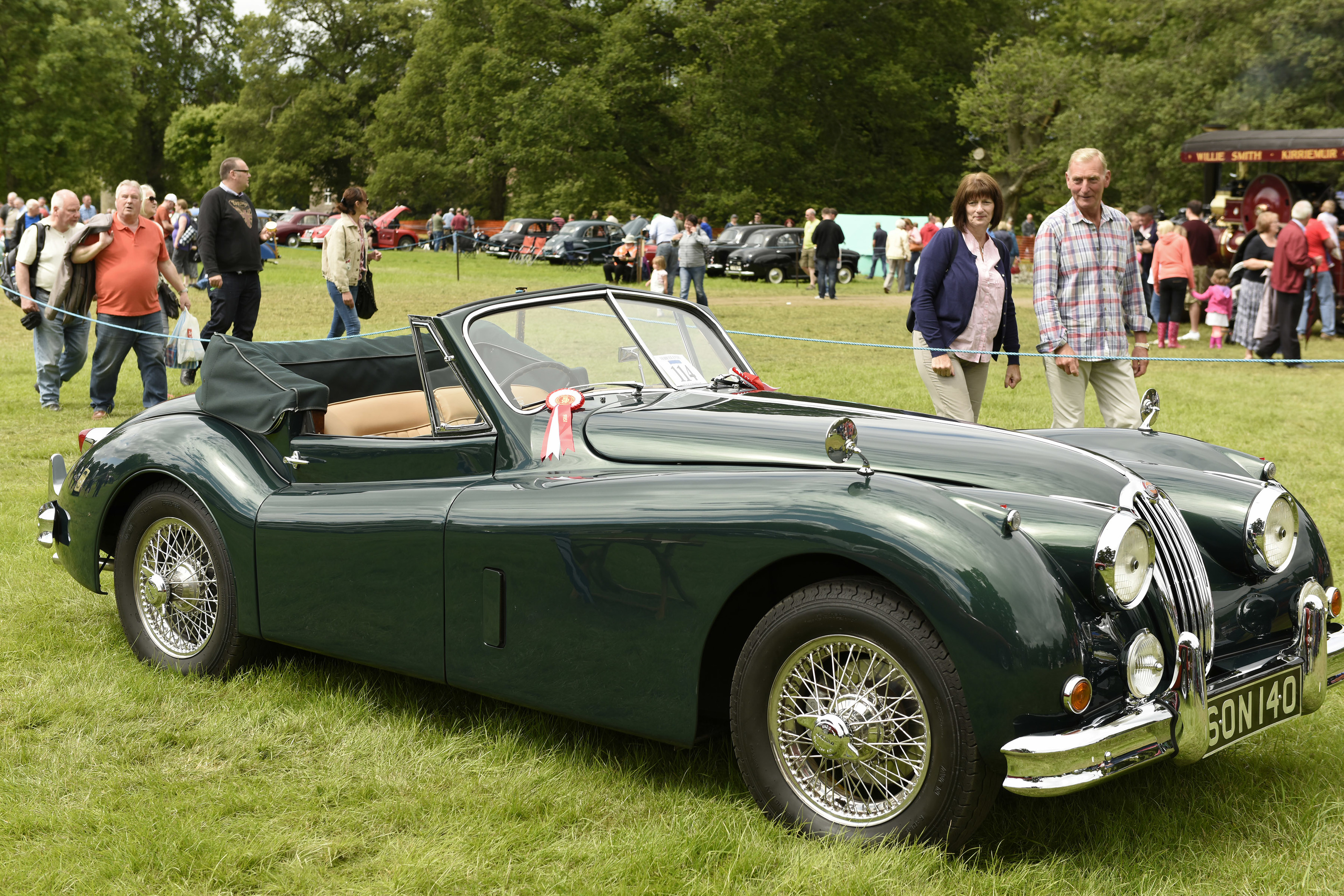 All roads in the world of vintage vehicles will once again lead to Angus this weekend as Glamis Extravaganza organisers make the final preparations for another huge event.
And for one exhibitor the weekend will involve a marathon trek from Portugal to join thousands of enthusiasts in one of the area's biggest summer events.
A resurgence in interest in classic cars has led to Strathmore Vintage Vehicle Club having to once again open the waiting list after reaching a tally of 1,500 vehicles for the Saturday and Sunday spectacular which should attract a good five-figure crowd.
SVVC administrator Lesley Munro said that the club had been delighted, however, to be able to open the gates to the biggest ever number of car clubs, with over 50 groups covering a massive range of makes and models due to line up in the Glamis Castle showground.
"We've expanded the field this year which means that for the first time this year we've been able to accommodate all of the car clubs who wanted to have a stand," said Lesley.
"That means there are some new clubs, and there's also a very strong Angus flavour with a number of local enthusiast groups.
"When you look at the likes of the two MG clubs and Tayside Classic Car Club, between them they will bring around 150 vehicles to Glamis."
The Extravaganza line-up takes in everything from bicycles and motor cars of every marque to military vehicles and articulated trucks,  covering all eras.
Exhibitors and visitors are poised to come from across the UK, but also making a special trip for the weekend is Perthshire minister the Rev Brian Murray, who is tackling the 2,100-mile journey back to Angus behind the wheel of his 1973 Mercedes 230.
The programme aims to encourage families to enjoy the Extravaganza and alongside attractions including the main ring Stuntworld display of world-record breaking motorcyclist James Dylan – making a welcome return to Glamis –children's events and a craft marquee will also feature.
The Angus public also have a chance to see some of the old timers on local roads during Saturday's regularity run around the county.