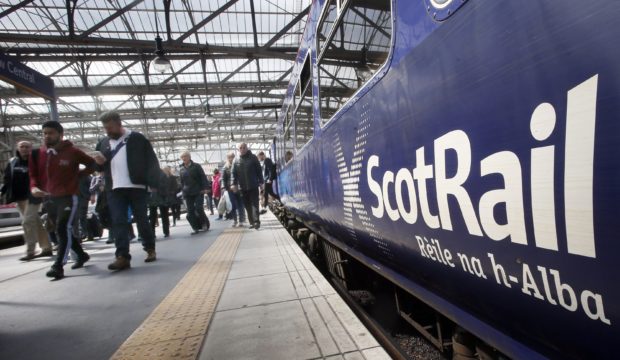 Fife rail travellers will now not hit the buffers if trains are severely disrupted.
From Monday a new deal between ScotRail and Stagecoach East Scotland will see train passengers across a large part of the kingdom able to use their tickets on alternative bus services in the event of major problems on the railway network.
The ticket acceptance scheme will enable ScotRail customers affected by any major disruption including severe weather conditions, emergency repairs or signalling issues, to complete their journey using Stagecoach East Scotland bus services instead.
Customers holding a valid train ticket need only show it to the driver when they board the bus to be able to travel free of charge.
This scheme will be activated during periods of severe disruption, and customers will be alerted by ScotRail's station and on board train staff, via Twitter and online, that is is up and running.
However, the arrangement does not cover travel between Edinburgh and Inverkeithing.
A similar ticket acceptance is already up and running with Stagecoach in the north of Scotland, in Glasgow with First Bus, in Edinburgh with Edinburgh Trams and in Midlothian with Lothian Buses.
It has been successful in transporting passengers when rail services are not running as they should.
ScotRail Alliance customer experience director Jacqueline Taggart said: "This scheme will be a real benefit for our customers in Fife.
"During periods of major disruption, our main priority is to keep customers on the move, and this partnership with Stagecoach will help us do just that."
David Frenz, operations director at Stagecoach East Scotland, added: We're committed to providing quality public transport services to the communities we serve.
"We're delighted to be able to assist rail passengers during periods of disruption as this partnership is putting the customer at the heart of our operations."
More information about all the train services included in the scheme, and the alternative bus services where tickets will be accepted is available at www.scotrail.co.uk/node/398933.