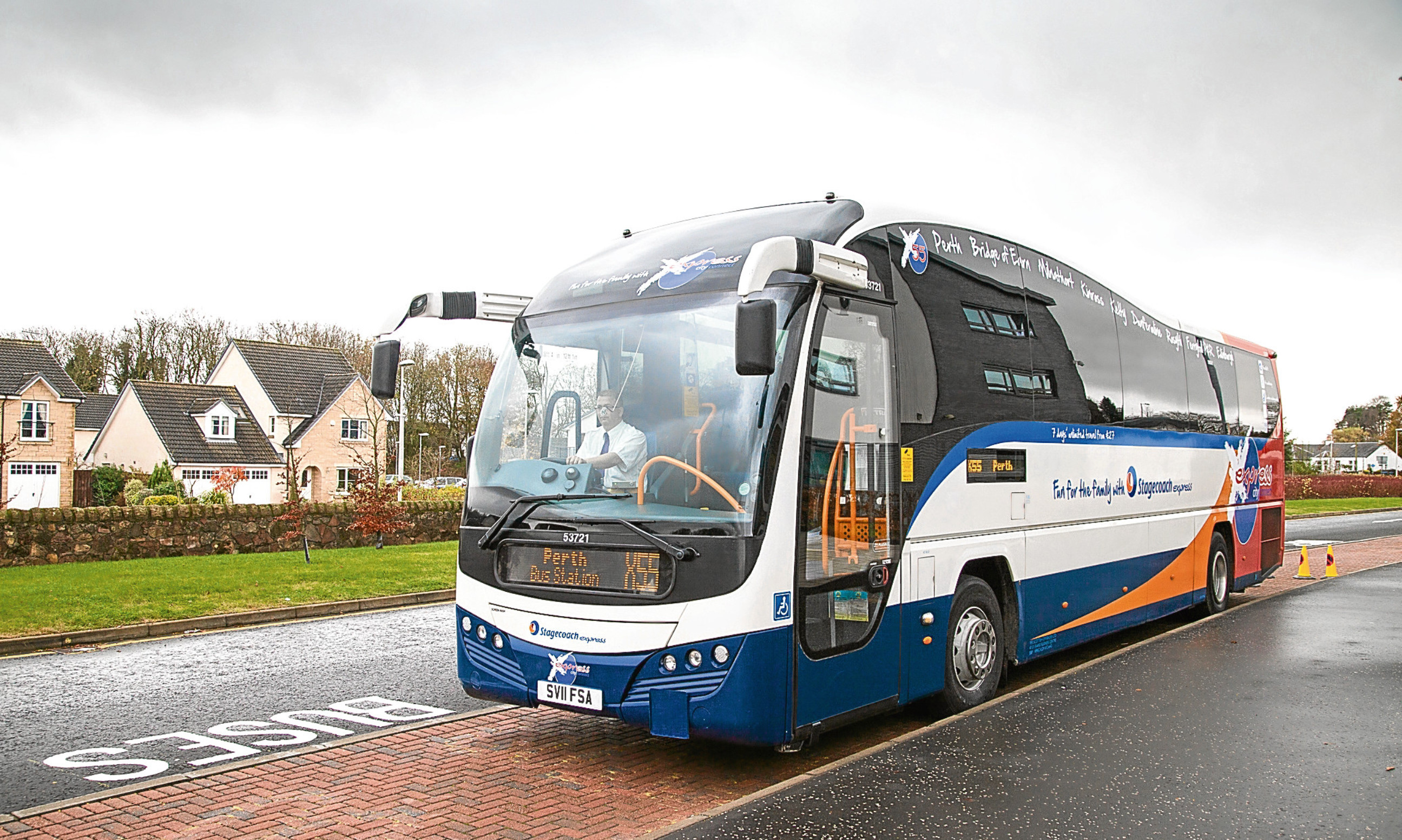 Shares in Perth-based Stagecoach moved ahead early after the public transport giant said it was on track to meet financial expectations for the year.
In a market update, the group said its expectations of adjusted earnings per share for the year ending April 29 had not changed since its interim results in Deember.
The group's diversified rail and bus portfolio has delivered a mixed performance in the year so far.
In the 44-week period to March 4, Stagecoach's UK bus networks saw drop-off in like-for-like revenues compared with the same period in the 2015/16 financial year.
Conversely, the firm's wholly-owned rail business saw a rise in income, while its joint venture Virgin Rail Group unit delivered a jump in revenues of 5.3%.
The UK regional bus network – which includes operations across Scotland – saw a 1.7% drop in the number of passenger journeys as weak underlying economic conditions and sustained lower fuel prices took a toll.
The company said it was continuing to progress with its digital investment programme and expanding its contactless payment systems to enhance services, and said it remained positive about the long-term opportunities in the division.
The group's UK rail division enjoyed revenue growth of 1.6% in the period, while Virgin Rail Group's turned in an above industry average performance.
The result was somewhat skewed by a hit to revenues in the prior year caused by the temporary closure of the Lamington viaduct in southern Scotland.
The rail unit was dealt a blow this week after the UK Government awarded its long-held South West Trains franchise to a consortium of First Group and MTR.
The handover will take place in August.
The group's under pressure North American arm – which includes its Stateside Megabus inter-city coach operation – saw a 2.2% decline in overall revenue, including a 5.4% drop in earnings from Megabus.
However, it said revenue per vehicle mile had "encouragingly" improved by 2.8% in the period.