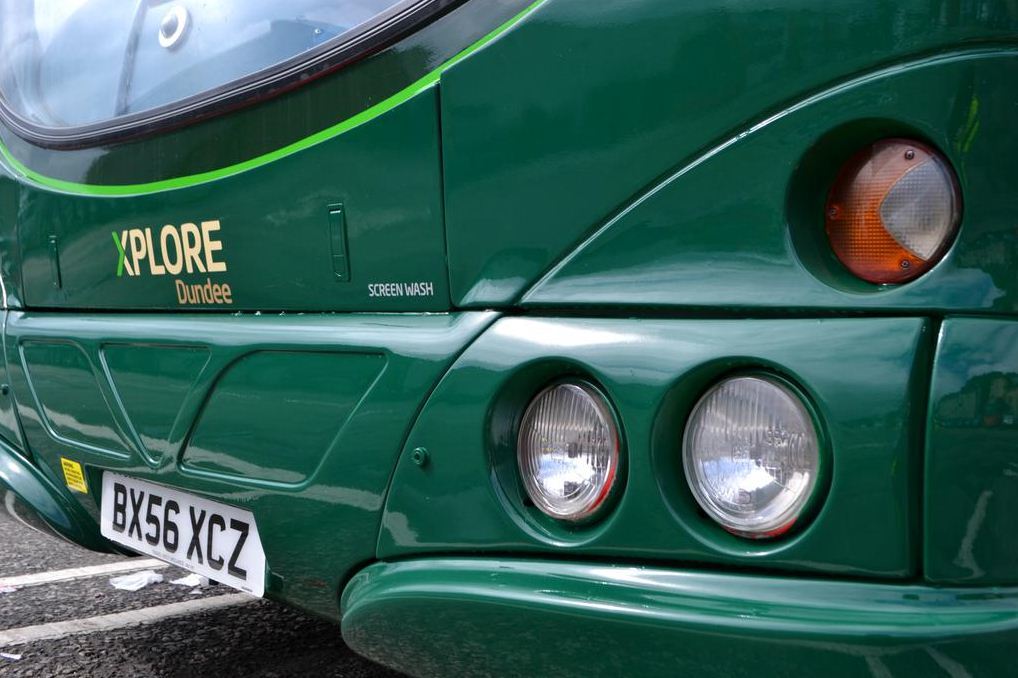 Bus firm Xplore Dundee's operating company Tayside Public Transport has delivered progress in its financial improvement journey.
Revenue rose 1.6% to £16.1 million and profit before tax was up by 3.8% at £1.17m in the year to December 2015.
Director Peter Coates said the performance of the company during the year continued to be satisfactory.
He added: "The directors are expecting the company's performance to improve as we continue to focus on revenue growth and improving cost efficiencies."
Shareholders' funds fell by 31.6% to £13.4m due to actuarial movements in the company's defined benefit pension scheme.
Mr Coates continued: "Tayside Public Transport continues to achieve high levels of operational performance, and scheduling and timetabling is kept under continuous review to ensure that service provision continues to match demand, and punctuality and reliability is improved."
The most recent network changes were carried out in August after a review which saw some timetables amended to improve reliability and accommodate altered school timetables.
Some routes were changed to ensure the firm provides the most effective and efficient service possible.
The firm stressed the review followed detailed research and consideration, taking into account passenger numbers, traffic patterns and new developments across the city as well as feedback from passengers.
Total revenue of £16.1m in 2015 comprised passenger revenue of £15.5m (96%), a small proportionate fall from 2014 when £15.464m (97.4%) of the £15.874m in total came from fares.
Xplore Dundee, part of UK Bus Division of National Express Group plc, employs some 360 people and owns a fleet of around 130 buses and coaches.
Vehicles on all of its routes – a few of which stretch into Angus – are fitted with automatic location equipment to provide real-time journey information displays at bus shelters.
In 2005 Xplore Dundee became the first major operator in the UK to run its whole network with low floor, easy access buses with on board CCTV.
The cameras provide better quality images of on-board activity for safety, and notices inform passengers that CCTV technology is in use.
Mr Coates said the company is reducing energy consumption and  carbon emissions, and is combating climate change in ways that include making its operations more carbon-efficient.
High voltage optimisation equipment is installed at the Dock Street depot along with solar panels and insulated roof coverings.
He said the company is committed to shaping the debate about how to reduce greenhouse gas emissions from transport with policy makers and by directly encouraging people to switch to public transport.
Parent group National Express reported 17% growth in revenue and 9% growth in pre-tax profit for the three months to 30 September. Passenger growth was up 6%.
It attributed the results to strong performances in its overseas businesses, with two-thirds of revenue generated outside the UK.
Revenue in North America was up 16% in the year to date due to a successful bid season.
Commercial revenue in UK bus was up 2% while the UK coach division saw core revenue rise by 1.7% in the year to date.
Chief executive Dean Finch said "The combination of our relatively resilient UK performance together with the strong growth we are seeing from our international operations enables us to selectively invest in growth opportunities subject to our strict financial criteria and continue to deliver attractive and sustainable returns to shareholders."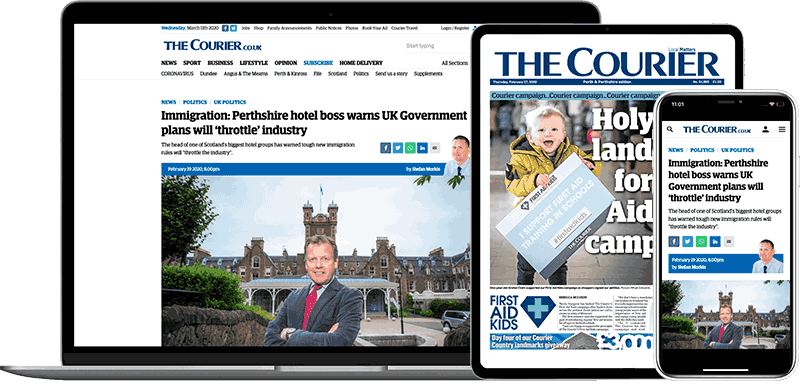 Help support quality local journalism … become a digital subscriber to The Courier
For as little as £5.99 a month you can access all of our content, including Premium articles.
Subscribe