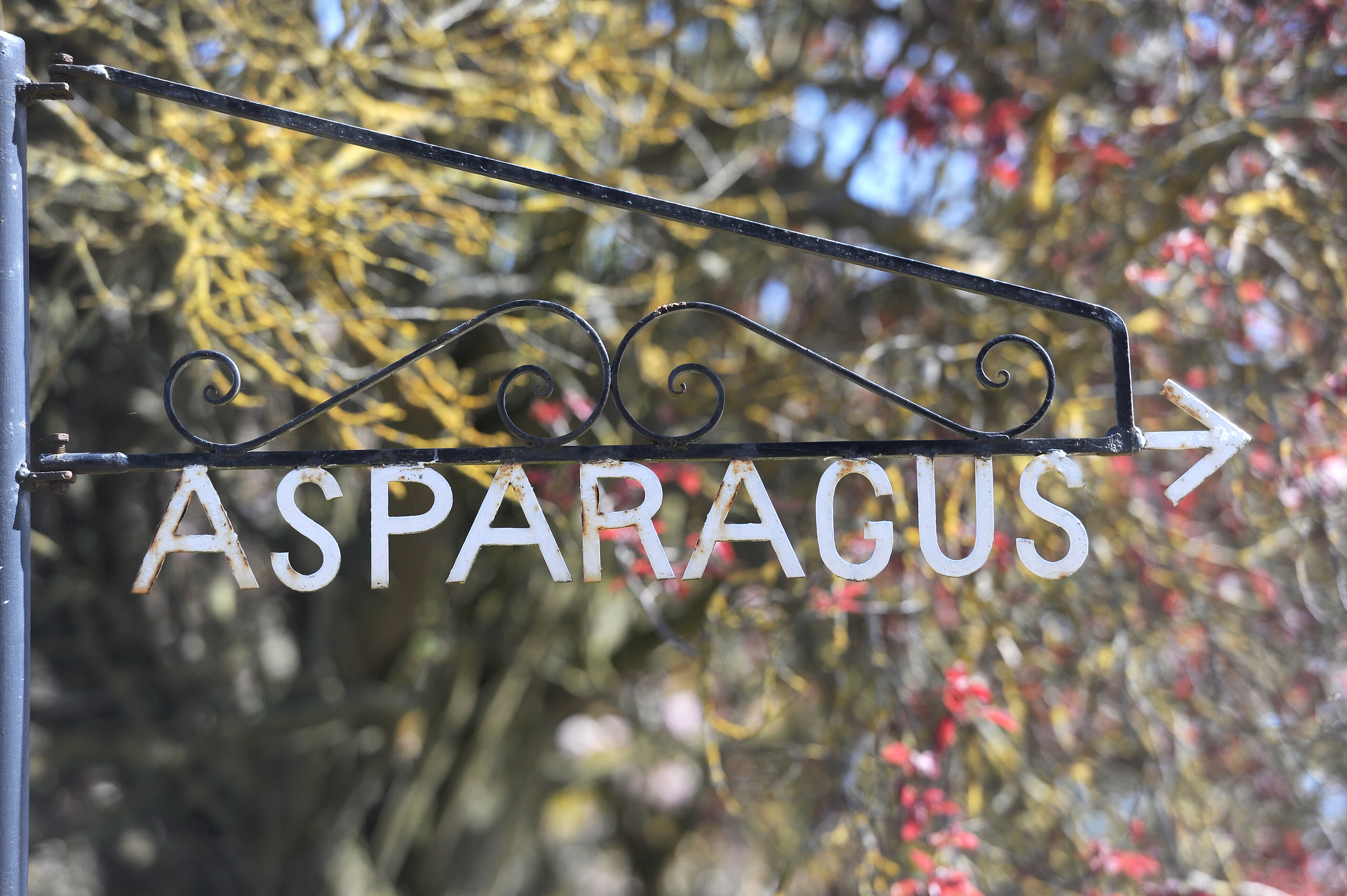 Back in the 1980s, when Sandy Pattullo was at college, asparagus wasn't seen as a viable crop in Scotland. Nothing daunted, he and wife Heather enjoyed growing asparagus in the garden and when farming friends from New Zealand visited and told them it was the easiest crop on the farm, it ignited an interest in the Pattullos to grow it commercially.
That was 30 years ago and Sandy and Heather have been growing asparagus and its close relative sea kale on Eassie Farm by Glamis ever since. Grown over 12 acres, the asparagus season lasts for only six weeks, running from early May to mid-June.
"Its natural habitat is the coast of the Mediterranean, so at our latitude we're at the limit," says Sandy, who grows a Dutch variety of asparagus called Gijnlim. "You need what we call free soil – good and loamy, not hard and tough. It'll grow on sand quite happily because like sea kale, asparagus is naturally a beach plant.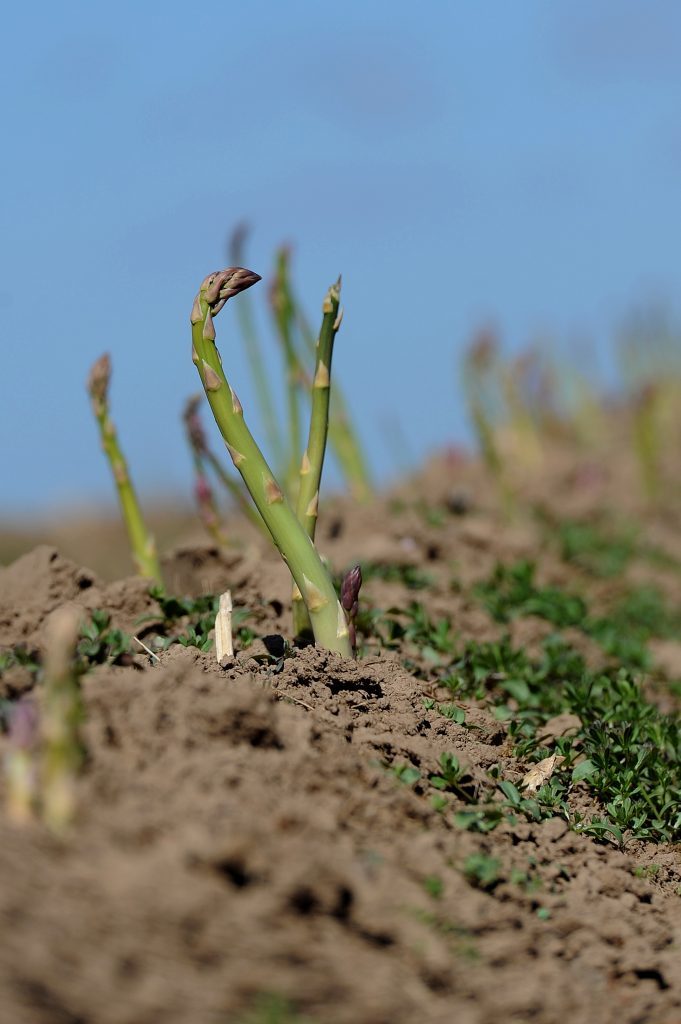 "The weather is the main challenge here because asparagus needs sun and warmth and a wet year can reduce production drastically – it hates getting its feet wet!" he continues, before adding that the cold snap towards the end of April set the crop back a bit.
"There are lots of different varieties of asparagus but you have to stick to the one that suits your climate," he says. "Our friends thought New Zealand varieties would thrive here but we soon discovered they didn't."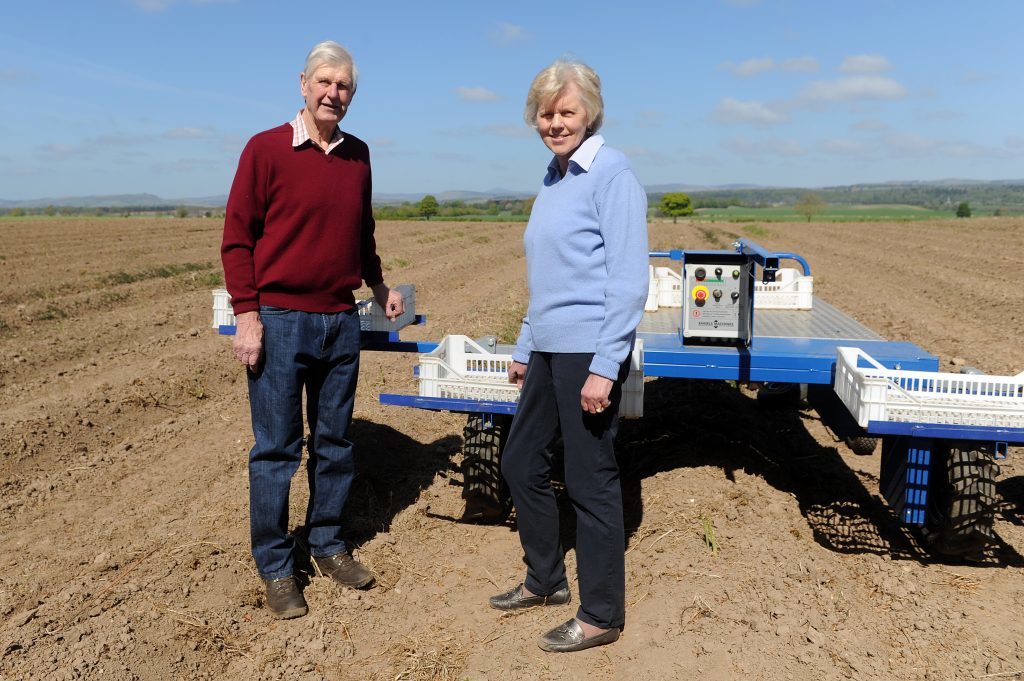 The asparagus is grown from crowns – the name for a one-year old plant – which come from Holland and, living up to its nickname of the Usain Bolt of the vegetable world, it can grow up to 10cm in a day, with roots growing down three metres, and can thrive without any rainfall.
With the help of 10 local pickers and packers, who have been with the Pattullos for many years, asparagus is picked by hand with the aid of a self–propelled rig. Then it's electronically graded, and finally bundled by the packers.
"Our sea kale and asparagus are highly prized by visitors to our farm shop, and we supply restaurants with our speciality produce both in Scotland and across the UK," says Sandy proudly.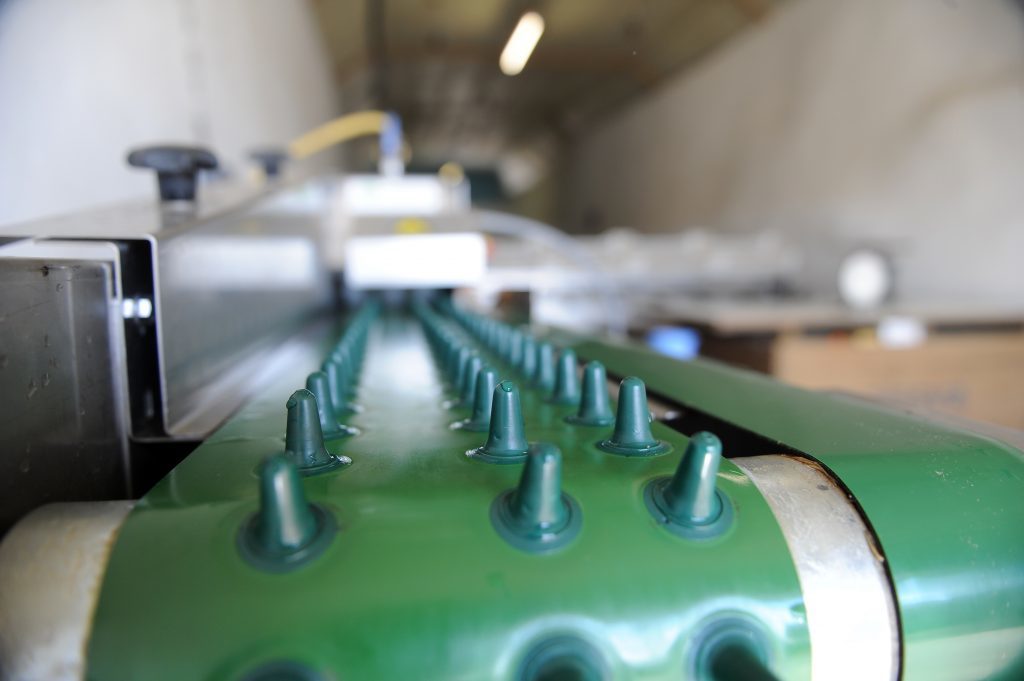 "Asparagus is a special vegetable owing to its short season and nothing beats the magical appearance of the first shoots," he enthuses.
The vegetable has been around since at least 3000BC when it appeared on an Egyptian frieze while a recipe for cooking asparagus is in the oldest surviving book of recipes, Apicius' 3rd Century AD De Re Coquinaria.
Sandy admits he never gets tired of eating asparagus, although he shudders at the thought of eating it out of season.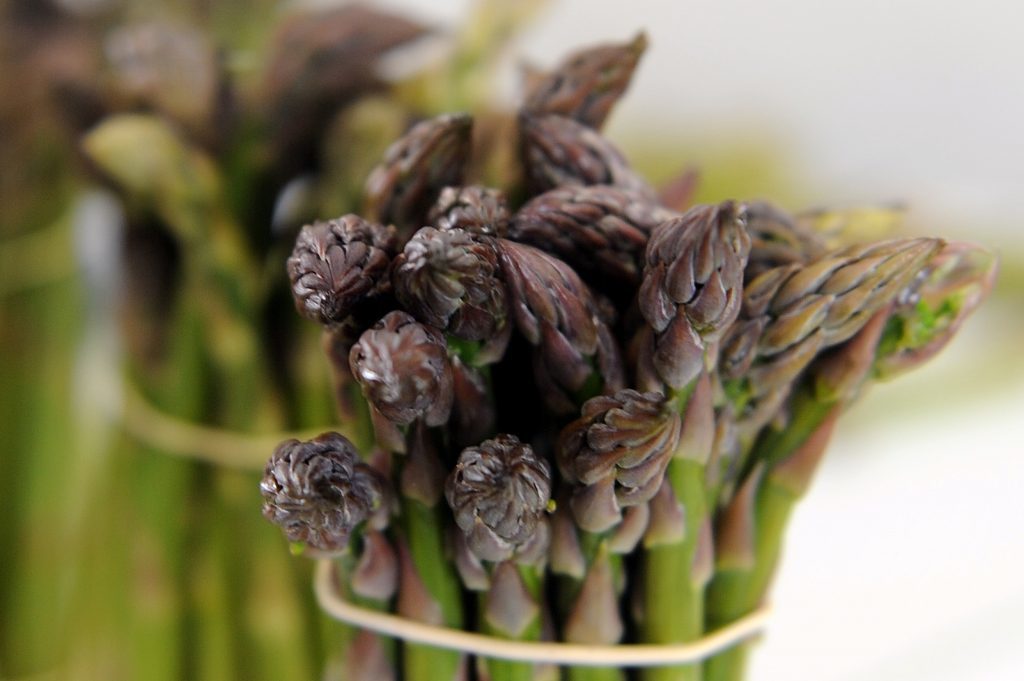 "Asparagus is delicious steamed and served with hollandaise sauce or melted butter," he says with relish. "Alternatively you can toss it in olive oil, lightly season and roast in a hot oven to give a more intense flavour or wrap it in in tinfoil and cook on the barbecue. "The reason homegrown asparagus tastes so sweet and succulent is because it is so fresh – asparagus from further afield can't taste as good by the time you get it as it starts to degrade as soon as it's cut."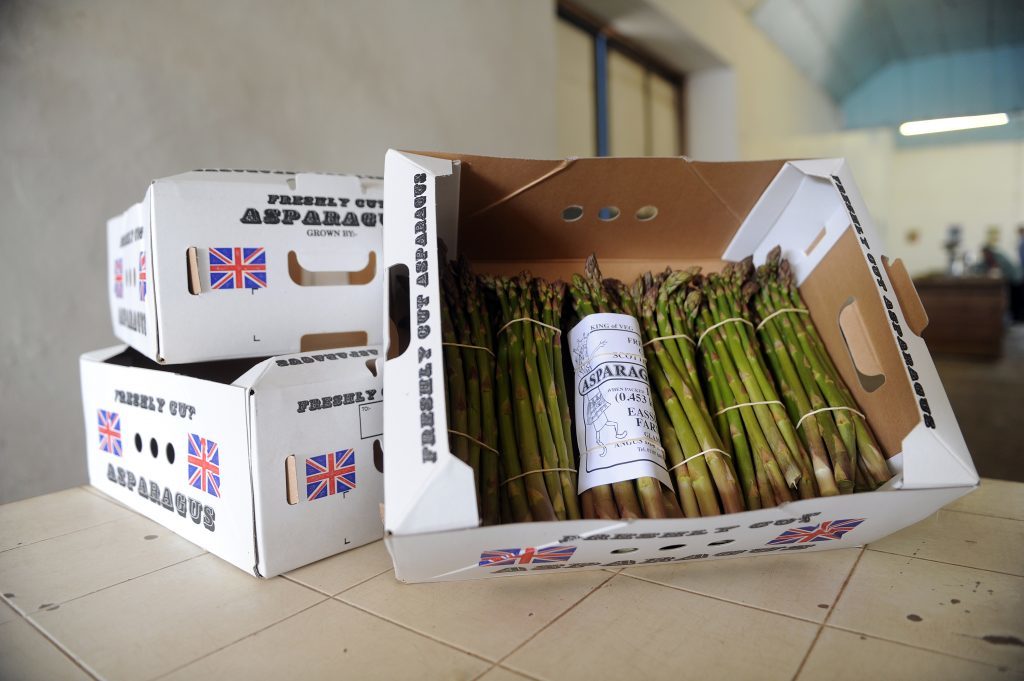 And as well as tasting good, the vegetable, which is 93% water, is also valued for its health benefits, containing vitamin K, essential for healthy blood clotting and vitamin C, which boosts your immune system. It's also a mild diuretic, can help cure hangovers and protect the liver against toxins. Oh and don't forget its aphrodisiac properties…
Sandy has a lifetime of growing asparagus to thank for a good social life too. "Heather and I have enjoyed meeting customers year after year and getting to know them," he smiles. He loves the magical appearance of the first shoots, some beds of asparagus that have been there for 30 years.
"We call it the king of the vegetables because it transcends most veg – there really is something very special about asparagus."
www.eassiefarm.co.uk