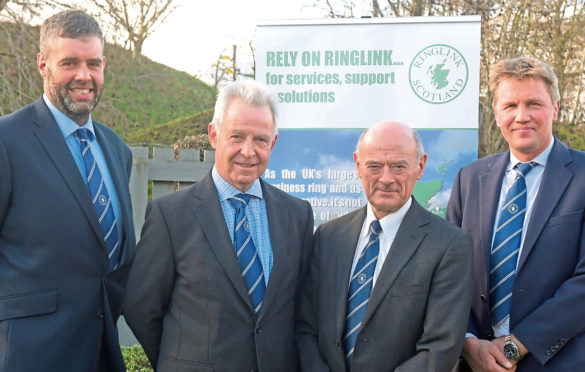 Scotland's largest machinery ring, Ringlink, is preparing to open a new office in Fife next month.
Managing director Graham Bruce told the ring's annual general meeting at Thainstone, Inverurie, that a new area manager is being recruited to man the Cupar office.
"We have been invited across (to Fife) to provide services to anaerobic digestion plants and to work on the labour side," said Mr Bruce.
He said the £750,000 project to expand the company's headquarters at Laurencekirk was on track and due for completion by July next year and said last year had been a "record-breaking year" for the business with significant increases in commodity trading, electricity contracts and labour supply.
Accounts for the year ended July 31 2019 show a 61% increase in pre-tax profits to £253,707, from £157,749 before. Turnover was up 9% to £1.721 million, from £1.573m. Meanwhile, accounts for Ringlink Services, which focuses on providing labour and training, also show a boost in turnover and profits.
Turnover at the division was up 9% to £6.725m, from £6.181m before. Pre-tax profits more than tripled to £41,833, from £13,486 the year before.
On the current year, Mr Bruce said results were back in the first quarter. "That's down to the commodity prices being down on the year," he said. "Straw is down at £35-40 a tonne and still not selling."
Andrew Moir, meanwhile, has called for some of the £160m convergence funding to be used to fund training schemes for youngsters.
The Laurencekirk farmer, who retired from the role of chairman at Ringlink this week, said he is disappointed with the government's allocation of the first tranche of convergence funds and said some of the money should be used for schemes like the ring's pre-apprenticeship programme, which offers youngsters a three-week training course at Scotland's Rural College (SRUC) followed by a six-month placement on a farm or rural business.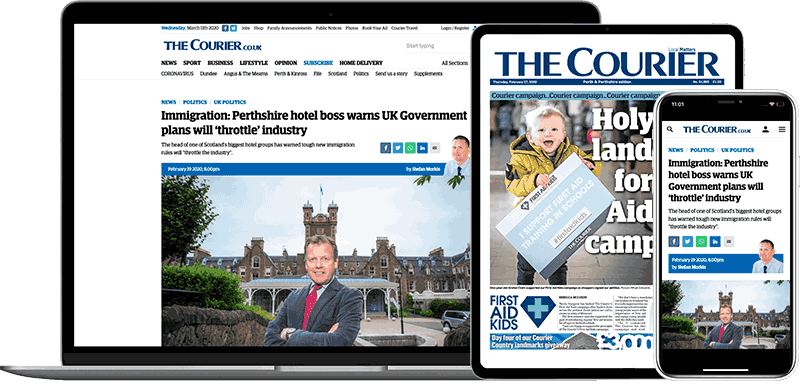 Help support quality local journalism … become a digital subscriber to The Courier
For as little as £5.99 a month you can access all of our content, including Premium articles.
Subscribe