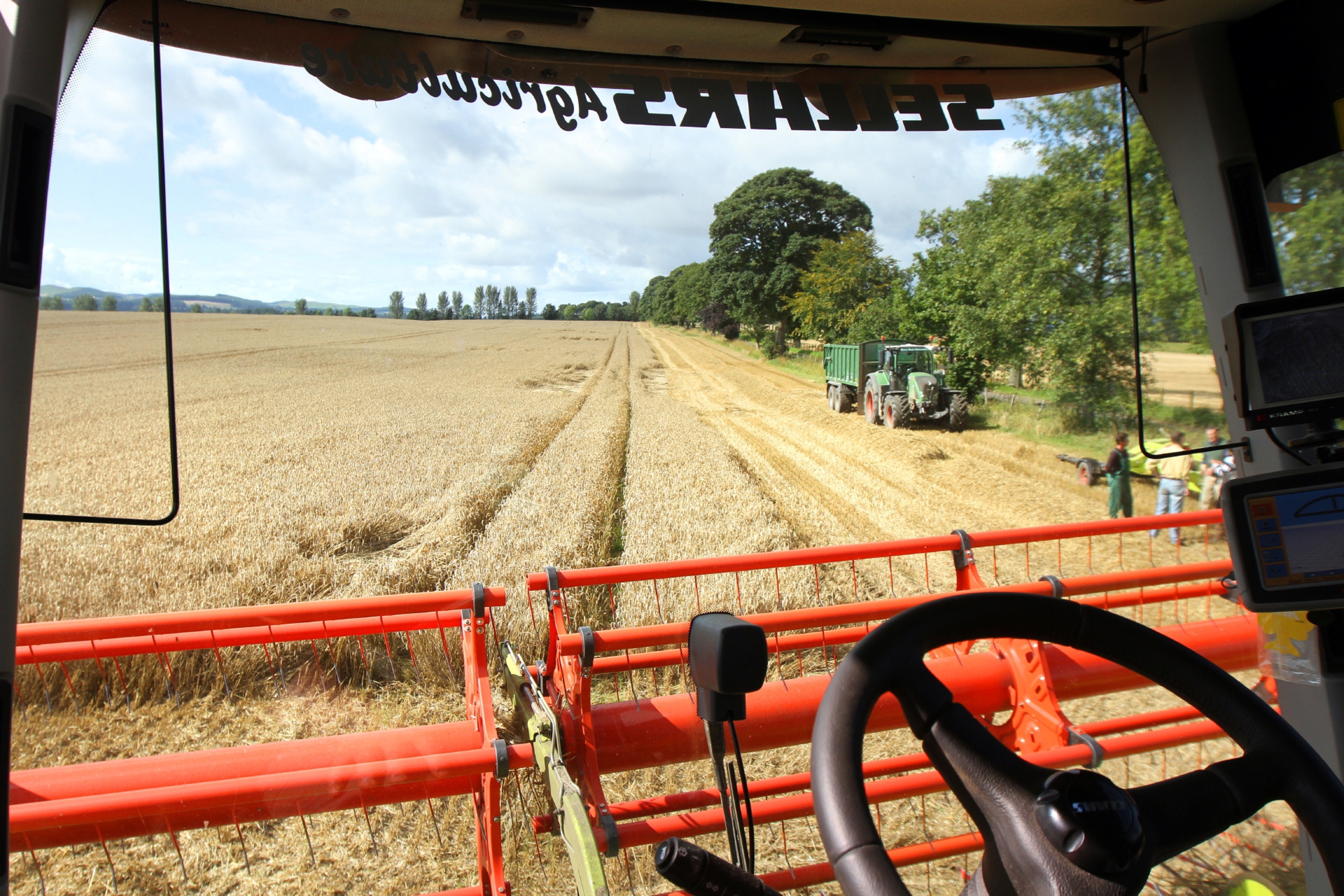 The Scottish farming industry's bank debt has risen to its highest level  since records began 45 years ago.
The latest figures from Scotland's chief statistician show that total outstanding bank debt of Scottish farms increased 5% over the past year with loans to the agricultural sector now amounting to £2.32 billion.
While debt levels were stable for a decade during the 2000s, a survey of the main banks and other lending institutions showed outstanding loans to Scottish farms rose by £113 million in the year to May 31, the eighth consecutive annual increase in Scottish farm bank debt.
It is not known how much the problems with the IT support payment system have impacted on farm debt, but Scottish farmers' union chief executive, Scott Walker described the figures as "bad news".
"This is the eighth consecutive annual increase and underlines the lack of profitability across farming," he said.
"Food and drink is Scotland's largest manufacturing sector and requires a strong farming sector. We need to forge a new partnership between farming and the rest of the food and drink supply chain. There is ambition to double the size of Scotland's food and drink industry by 2030. Without successful farming this will never be achieved."
On top of bank loans, farms are estimated to have £1.1 billion of liabilities which relate to hire purchase, family loans and other sources. The official statistics show that 50% of total liabilities are long term loans, a percentage that has been slowly increasing over time. In 2003 about 40% of debt was long term. Liabilities equate to about 8% of assets.
The wider UK picture from the Bank of England shows that the "agricultural, hunting and forestry" sector had an outstanding debt of £18.5 billion in May 2017, having seen a 57% increase in debt levels since 2010.
Rural Secretary Fergus Ewing said the statistics showed that banks were still lending to farmers, a situation he described as a "sure sign of confidence" in the sector.
"However, with many farmers relying on subsidies for a large part of their income, we must be wary of farmers getting into excessive and unmanageable debt," he warned.
"I would encourage any farmer who is experiencing financial hardship or is looking for help on increasing the sustainability of their farm, to contact our farm advisory service for support."
nnicolson@thecourier.co.uk