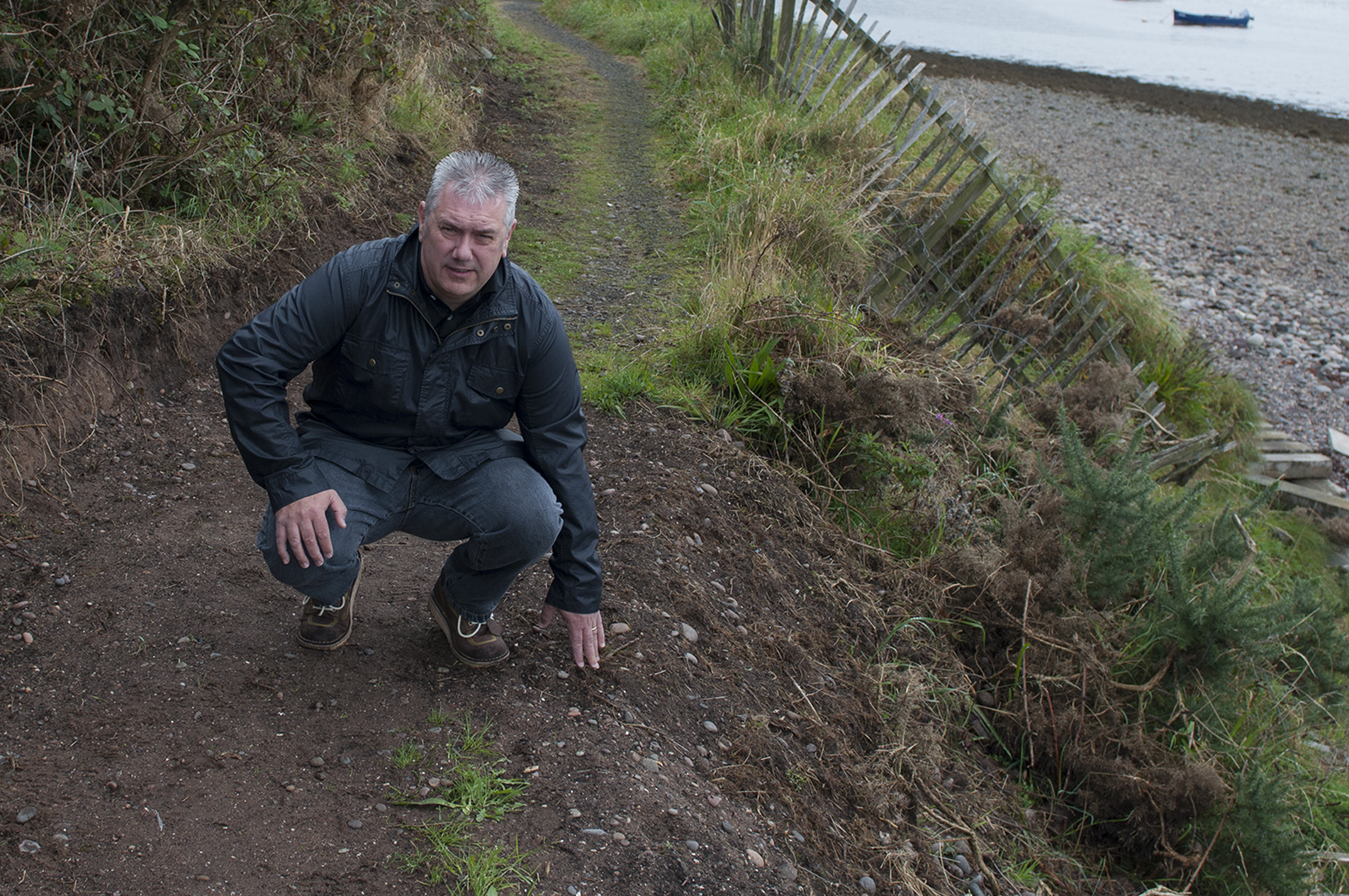 A popular pathway in Montrose which was closed off due to safety fears will soon be reopened in a victory for campaigners.
The path at the waterfront on Rossie Island has been closed off for much of the past year after erosion caused some areas of the dune edge to recede.
In a move to ensure the path is safe before it is reopened, Angus Council has decided to widen the walkway by around three or four metres with work expected to begin in the next week and completed by the beginning of October.
A council officer explained the plan at a recent Ferryden and Craig Community Council meeting.
Councillor Tommy Stewart, who has been heavily involved in campaigning to have the path reopened, said it was a "very positive outcome".
"I'm happy with the result. It's good news for the area," he said.
"It will be widened so that the council are happy that it is safe enough to be reopened.
"The area that runs parallel to the path is common ground and the bushes covering this area will be cut back.
"This will mean a much wider area for those walking past to use."
The route, which runs from the west side of the Montrose Basin road bridge, is currently closed from a section of Esk Road beginning underneath the rail bridge.
This means there is no direct coastal path to the next bay.
The council had installed a barrier due to concerns it was unsafe.
Mr Stewart added: "Members of the public who have been vocal about getting it reopened were in attendance at the meeting and seem happy with the outcome.
"People just wanted their path reopened.
"As I said previously, I can understand that the council had to be wary of the safety aspect but with the path due to be widened that concern should be removed.
"We are looking at doing some kind of volunteer project to help with the work but that is something that will be discussed soon with council officers and other councillors."
An Angus Council spokesman confirmed the plans.
He said: "Proposals for the localised landward realignment of the coastal path were well received by the community council and we envisage that work can begin and be completed in the coming weeks.
"At this time, they require development and costing, as well further discussion between councillors and officials about funding implications."