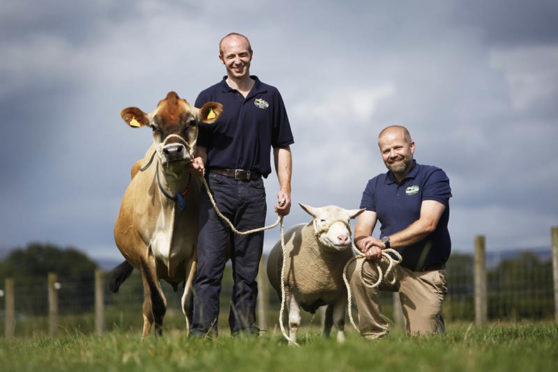 A Stirling-based farm and equine veterinary practice is opening a new office in Perth – bringing large animal care back to the Fair City.
Forth Valley Vets' Practice manager Stacy McGookin took time out from putting the finishing touches on the office to chat to The Courier about what this means for clients.
Q. First things first, where is the new office and when will it be open for business?
A. Our Perth office is 4 Ruthvenfield Way, Inveralmond Industrial Estate – next to Alpha Doors – and will be opening on Tuesday, May 1, and will be open on weekdays from 8.30am to 1.30pm. We will also continue to provide 24/7 vet services for farm and equine animals like we always have.
Q. What services can clients access at the new office?
A. The office will be open so that clients can collect medicine orders and get assistance with any paperwork they have. Because our vets mostly visit clients at their farms, it will also serve as a base for them if they are meeting with clients in the area.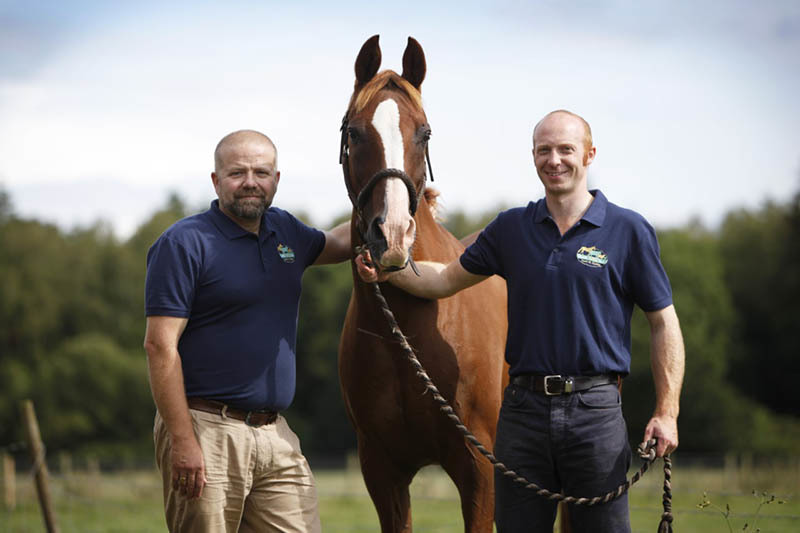 Q. So why did you choose Perth as the site of your second office?
A. We have clients in Perthshire already – our vets travel to Dunkeld and Crieff – and Perth is a great central location. There's also no longer a large animal vet based in Perth and we saw it as a great opportunity to reach more people.
Q. How do you see the Stirling practice and the Perth office working together to provide a full service for clients?
A. We are currently building extra facilities in Stirling, including stocks, calving/lambing pens and large animal treatment areas and we are looking at Perth as a long term site. The main aim is to have the Perth office manned full-time, but we are starting with part-time and working up. Our team will work between both sites and can offer advice and assistance, but if bigger treatments are needed it's just a short trip down the A9 to the Stirling practice.
Q. Tell us more about the team and the history of the practice.
A. The practice was established in 2014, having previously been part of Struthers and Scott since 1956 and Grahams Road Vet Clinic since the 1920s. It's independently owned and the three directors are still very actively involved in the running of the business. We currently have 11 vets – five specialising in equine and six on farm animals – and four admin staff working between the two sites.
Between them, the staff has a wealth of experience and knowledge and solely focus on their specialised roles.
Forth Valley Vets has grown so much in the past few years and this is a testament to the team and the exceptional service they provide.
Q. And what is some of the work the team does for clients?
A. We provide everything that a vet caring for equine or farm animals needs – from fertility treatment to herd health planning (we even offer a free service where vets will meet with farmers at their farms to discuss and evaluate their herds or flocks and provide a free report that outlines how they can get the most out of their herd) and plans to prevent problems down the line to working in emergency situations with the fire brigade or police.
Q. Finally, if people want to speak to the team and find out why they should use Forth Valley Vets, how can they speak to you?
A. They can call us on 01786 430387 or pop into the Perth or Stirling office. We will also be at a number of agricultural shows this summer, including the Perth Show, Stirling show, Braco Show and the Doune & Dunblane Show, so farmers can meet us there and have a chat about their needs.
To find out more, visit the Forth Valley Vets website.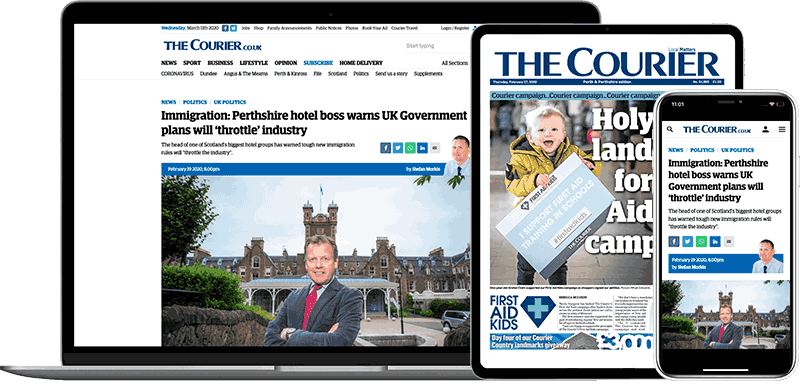 Help support quality local journalism … become a digital subscriber to The Courier
For as little as £5.99 a month you can access all of our content, including Premium articles.
Subscribe