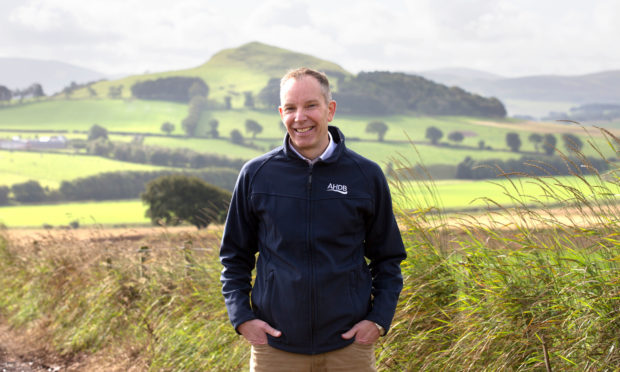 The organisation which raises £3 million in levies from Scottish
farmers has admitted it needs to up its game north of the border.
The AHDB, which supports the national programme of monitor and strategic farms, is under scrutiny in a Defra consultation and yesterday its first Scotland director, Paul Flanagan, conceded it had "lost its way" with the dairy sector and needed to step up its work for the horticulture industry.
Speaking at Battleby near Perth, Mr Flanagan, who was appointed in June, said that following a review of the body's work, he believed the AHDB was well-connected with the cereals and potatoes sectors but needed to work more closely with Quality Meat Scotland (QMS), SAC and precision engineering organisation Agri-EPI.
He said: "All the organisations who are doing farmer-to-farmer learning, helping farmers improve their margins, need to work together much more tightly in the future.
"From NFU Scotland, the James Hutton Institute, QMS or SAC, there's a responsibility and accountability for us all to do that."
He added that could mean sharing meetings and strategies and better planning and evaluating the effectiveness of what the organisations do.
Mr Flanagan said he intended to speak to individuals in the horticulture industry to help develop ideas, and he didn't discount the prospect of developing a sector-specific monitor farm.
He added: "I'm very clear what we need to achieve in Scotland is … getting farmers and growers to events and them picking up ideas they can implement back on their farms to improve their margins."
The AHDB spends £7m on research in Scotland out of a total levy fund of £57m.
nnicolson@thecourier.co.uk