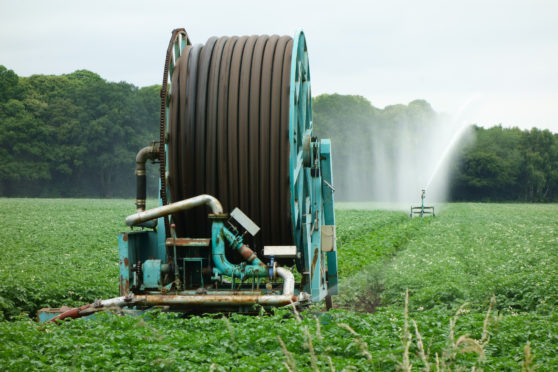 Potato growers have been warned that another dry summer in 2019 could have much more serious consequences for agriculture than the drought of last year.
Professor Jerry Knox of Cranfield University, a world authority on water management, reminded growers meeting in Perth that drought tends to come in pairs of years, and quoted 1975-76, 1995-96, 2003-04 and 2010-11.
"If we hit another dry year this year it would be worse than 2018 because we started last year with full water reserves, and the people who suffered were mainly livestock farmers, while potato and field veg growers were largely fine.
"This year it could be quite different as water levels are low, and even if it's just an average year of rainfall we could get into a bit of a fix. A winter drought is like a bank account, and if you start February with an overdraft you're in trouble."
Prof Knox said it was time for Scottish farmers to unite across all sectors to tackle water issues at catchment levels.
"Water is a common denominator for agriculture, whether it is flooding, diffuse pollution, irrigation or drought, and the industry needs a farm champion to lead from the front," he said.
"Farmers should be uniting to talk to the regulator, stakeholders, the supply chain and water companies."
He said in England water abstraction groups are sharing knowledge and forging relationships, as farmers begin to realise they can't fix water issues individually and have to work together.
nnicolson@thecourier.co.uk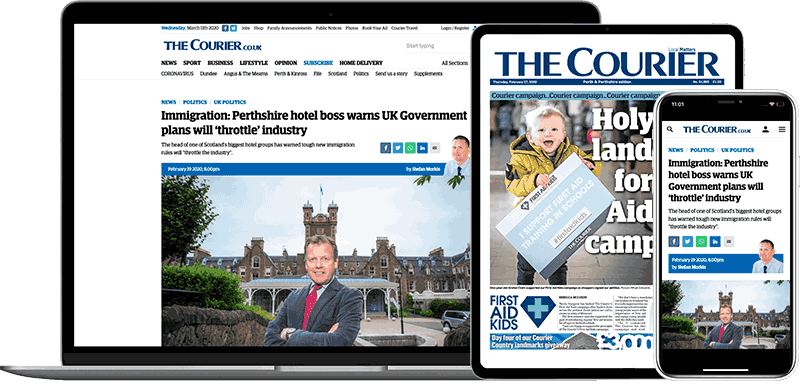 Help support quality local journalism … become a digital subscriber to The Courier
For as little as £5.99 a month you can access all of our content, including Premium articles.
Subscribe