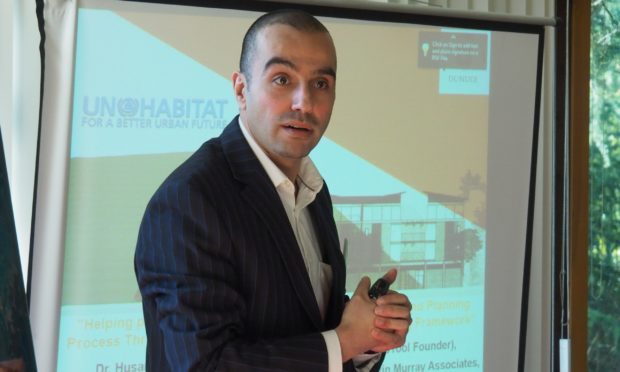 Plans to get more workers cycling and walking in Dundee should focus on "reactivating" struggling community high streets, a leading expert has said.
Dr Husam AlWaer said city planners should allow local businesses to "reclaim" space currently dominated by traffic and double the width of pavements as a way of ensuring physical distancing when businesses begin to reopen.
Cycling campaigners estimate between 10,000 to 12,600 city workers may have to find an alternative to regularly using public transport.
The University of Dundee urban planning programmes director said officials should focus on the recovery stage, as well as the crisis, and what this means for the next three, six and 12-month periods.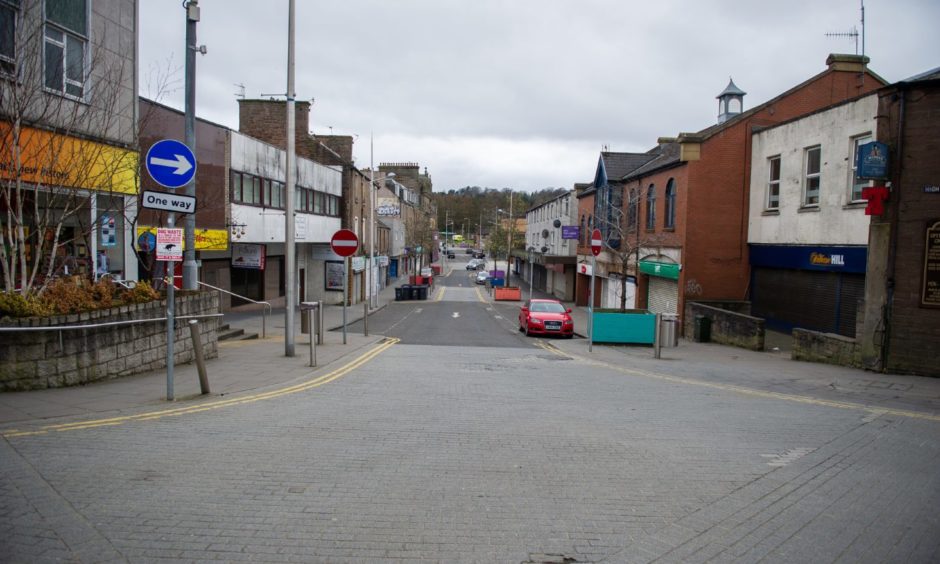 He said he wanted to see a network of safe routes for cyclists and pedestrians linking key parts of Dundee, including Stobswell's Albert Street, Lochee High Street, Hilltown, Dundee University, the waterfront, city centre and Broughty Ferry.
"What has happened is an opportunity as well as a crisis.
"The change has already happened in local communities and decision makers across the entire city. The next few months are going to be crucial in how we make the most of it."
He is supported by members of the Dundee Cycle Forum, which has written to local politicians calling for a network focused on the "large areas of the city which are often forgotten when it comes to active travel."
City chiefs last week revealed planned changes to promote active travel in Dundee – walking, cycling, wheelchair use and other methods of travel such as scooters.
They include closing Union Street to traffic and 20mph zones, or slow zones, in central Broughty Ferry, the Perth Road area, Douglas and Fintry.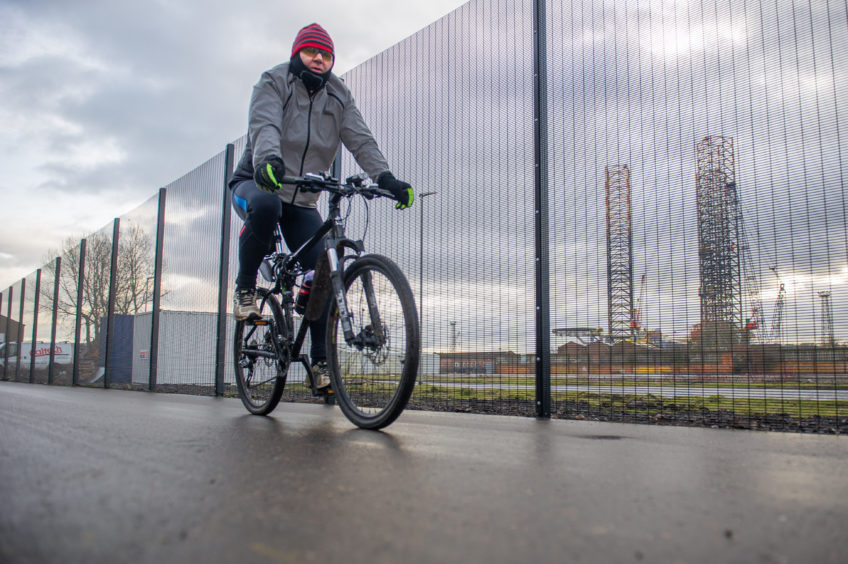 Officials plan temporary barriers, signage and filters for areas where there is already high levels of pedestrian and cycling activity. These include Douglas Terrace, Broughty Ferry Esplanade and Magdalen Green.
Dr AlWaer suggested city bosses should go further.
"I am a big fan of these temporary measures and really hope some of these will be converted into permanent measures in the mid to long term, but we need to have them throughout the city.
"I am very worried that we are too focused on city centres and forget about our neighbourhoods
"People are staying and working from home. It is not enough to invest in Dundee city centre. We need equal investment in all neighbourhoods centres and high streets."
He said a recent survey of active commuters in Copenhagen – where half of all trips to work and education were made by bike in 2018 – revealed workers choose the option for its "convenience, affordability, and efficiency" – rather than for health or environmental reasons.
"That's what we need here. It is easy for people to jump in a car but we need to build trust in continual routes that link different neighbourhoods across and do not stop and start."
Russell Pepper, spokesman for Dundee Cycle Network, said city leaders had made a "very encouraging start" but more action was needed.
"There is funding available to implement further measures, but the window of opportunity to apply for this is fast closing, and we very much encourage Dundee City Council to submit further ambitious bids.
"Only by connecting the whole city will Covid-19 be as well-contained as possible in the coming weeks and months," he added.
A spokesperson for Dundee City Council said: "The council has been clear that this is an initial bid for funding for temporary projects that will be monitored and evaluated. Every journey has to begin with a first step."