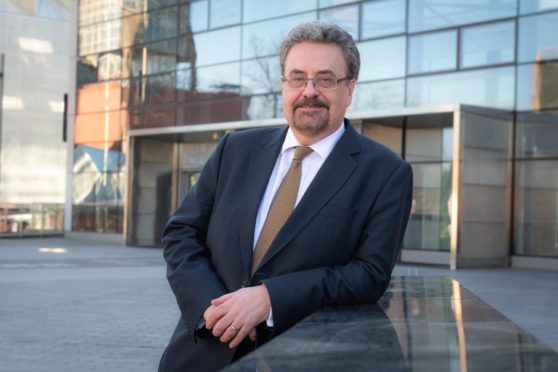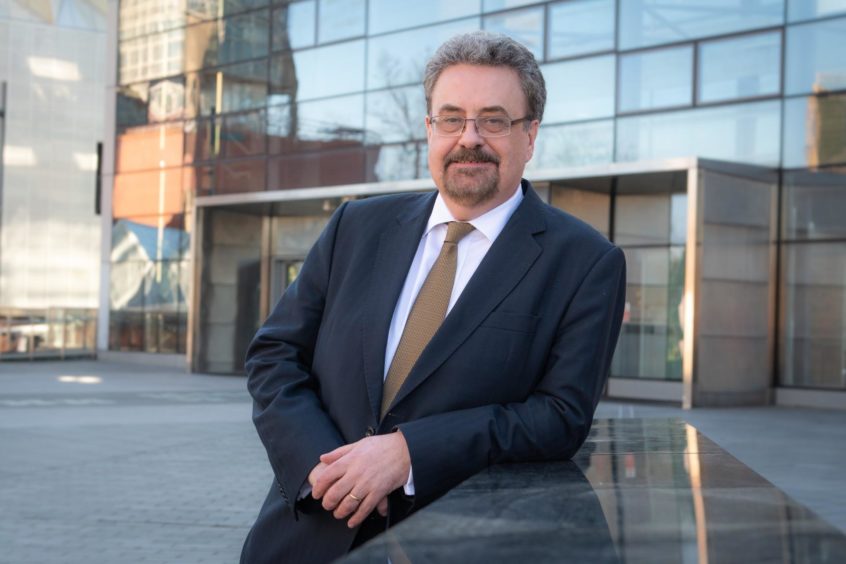 A new principal has been appointed to Dundee University, almost a year after his predecessor was suspended.
Professor Iain Gillespie will take up the role as principal and vice chancellor in January, relocating from his vice-chancellor role at the University of Leicester.
In September Professor Andrew Atherton was suspended in a row over rent due on University House, where he had been living.
Professor Atherton was also accused of bullying and his resignation in November sparked fury after it was revealed he received six months' pay in lieu of notice.
Added to his £250,000 per year salary, £44,000 in pensions contributions and a £16,000 "disruption allowance" when he took on the role in January 2019, Professor Atherton was paid around £10,000 per week for his time at the University.
Professor Gillespie, who has been in his Leicester post since January 2016, will officially replace Professor Atherton on January 1.
A University spokesman said Professor Gillespie will have a slightly lower salary of £245,000 and any relocation costs will be agreed using the university's standard procedures.
University House, currently occupied by interim principal David Maguire, will be made available at the market rental rate.
Ronnie Bowie, chair of court, said: "We are delighted to appoint Iain as our new principal and vice-chancellor.
"There are many challenges for the higher education sector and addressing those will require strong leadership and vision for how universities like Dundee can continue to offer an excellent student experience with gold-standard teaching and deliver research that has an impact across society.
"We are confident that Iain will bring those qualities to the role."
Professor Maguire will continue in the interim role until the end of the year.
Professor Gillespie said: "Dundee is an incredible university at the heart of an incredible city.
"Its students and staff lead the world in so much and show us what a truly great university, firmly anchored in its community, can achieve.
"With the Covid pandemic, and all of its repercussions on our economy and society, we have never needed our universities to lead the creation of opportunity more than we do right now.
"Dundee is hungry to meet the challenges we face and to deliver on our current and future needs. For me, having the opportunity to lead the Dundee community, in collaboration with the city and our partners in business and beyond, to deliver on the exceptional values, spirit and determination of our students and staff is the most exciting and humbling prospect I can imagine."
Before taking his current role at Leicester, Professor Gillespie was Director of Science and Innovation at the Natural Environment Research Council (NERC), the UK's leading funder for environmental science, and was lead director across the seven UK research councils for international research, and was Visiting Professor in innovation in the life sciences at the University of Edinburgh.
He spent 10 years at the Organisation for Economic Cooperation and Development (OECD), the Paris-based think tank, leading work on science, technology and innovation.
He also spent more than a decade in UK central government, with science-based roles in the Cabinet Office, and the Departments of Environment, of Trade and Industry and of Health.