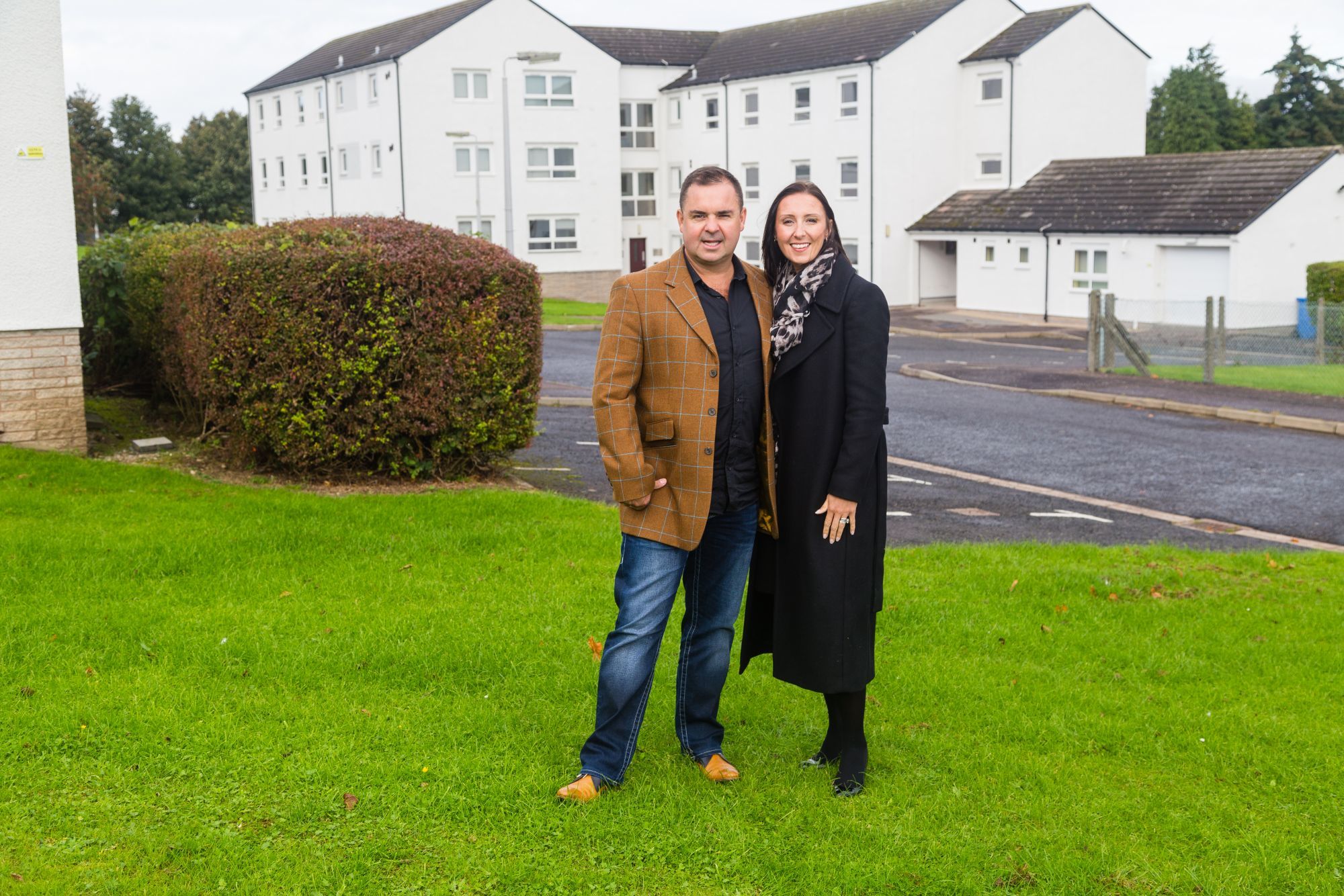 A Dundee company has said it has a "multi-million pound plan" to create affordable homes after buying  a block of Abertay University halls of residence in a seven-figure deal.
Carling Property Group confirmed the acquisition of Alloway Halls this week.
The halls, situated on land to the north of the Kingsway, were put on the market in March with an asking price of offers over £500,000.
The accommodation was purpose-built during the early 1980s and refurbished in 2013.
The four-acre site is arranged into three blocks of six flats. Each flat has eight bedrooms and a shared lounge and kitchen.
Abertay decided to sell off the halls as students prefer accommodation closer to the city centre. It also has a deal with Parker House that gives it enough accommodation to meet demand.
The 148 tenancies secured in the purchase of Alloway Halls takes Carling Property Group's portfolio to over 350 properties, making them the biggest independent group in Scotland and one of the biggest in the UK.
Company co-founder Graeme Carling said: "We are delighted to have successfully acquired Alloway Halls from the University of Abertay who were an absolute pleasure to deal with.
"This is a significant purchase for our business and is part of a multi-million pound plan for the site. There's a tangible shortage of quality affordable housing in Scotland, and a collection of well-maintained properties like this will help us to plug that gap.
"The residential property investment market is a volatile landscape for small operators at the moment and, with the introduction of new tax changes, investment in this sector will undoubtedly become increasingly difficult.
"As a sustainable business with the intent to provide affordable housing at our core, Carling Property Group believe scale is vitally important to ensuring the future of affordable housing in the UK providing good quality and value for tenants and we're well on track to achieving those aims."
The deal was part financed by The Bank of Scotland, and overseen by McVey and Murricane in Glasgow, one of Scotland's largest conveyancing practices.
Andy McKie, relationship director at Bank of Scotland said: "The provision of affordable housing is an increasingly important priority for Tayside, and the whole of Scotland.
"It's very encouraging that the largest independent landlord in the Scotland is dedicated to addressing this issue, and we are very proud to support Graeme and Leanne as they grow their portfolio."