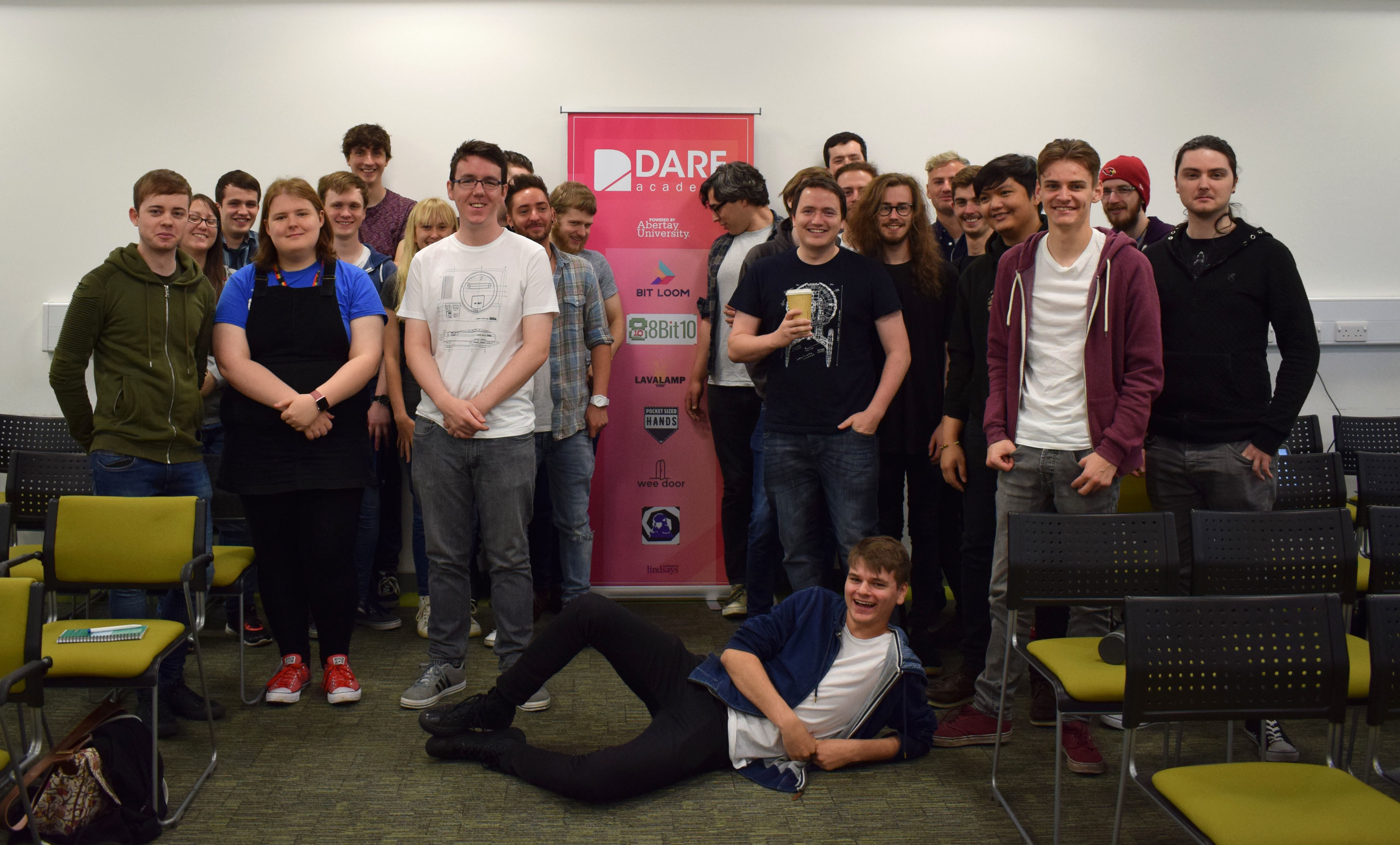 Abertay University students have been tasked with impressing the greatest minds in video game design.
Through the university's new Dare Academy challenge, students are tasked with designing a game prototype by using a working budget of £1000.
Six teams will design, test and create prototypes between now and Friday August 4.
Competitors will receive mentoring from leading games companies as well as workshops and guest speakers.
The high-profile mentors and speakers come from global firms including Sony, Microsoft and Dundee's own Rockstar Games.
Mentors will assist competitors with technical sessions as well as provide information on how to how to get a game to market, how to promote a game and legal issues surrounding the creation.
Three successful teams will win placements to international games studios in China, India and the US, with winners expected to jet out in October, November and December.
Abertay student Leo Reid, of design team 8Bit10, described the benefits of the project as "priceless".
He said: "Dare is an excellent opportunity to create a project with the mentorship and guidance from industry professionals, leading to us showcasing our game at a massive gaming expo.
"The whole experience is priceless and is sure to help all involved move one step closer to achieving their goals from landing their first games job to starting their own company."
As part of the contest, Abertay teams will compete for a prize package including the opportunity to showcase their prototypes at the UK's biggest games conference, EGX, which attracts more than 75,000 people to the NEC in Birmingham every year.
Gary McCartan, of Dundee game studio Pocket Sized Hands, said: "We think the most challenging moment of Dare will be getting the game to a level in which we are happy to show it off at EGX. It will be a pretty busy summer, but it will be worth it when we can show it off at EGX and get to see people play and enjoy the game we have been working so hard on."
The overall winner of Dare Academy will be unveiled at the end of EGX on September 24.
For more information visit dareacademy.co.uk or search Dare Academy on Facebook or Twitter.