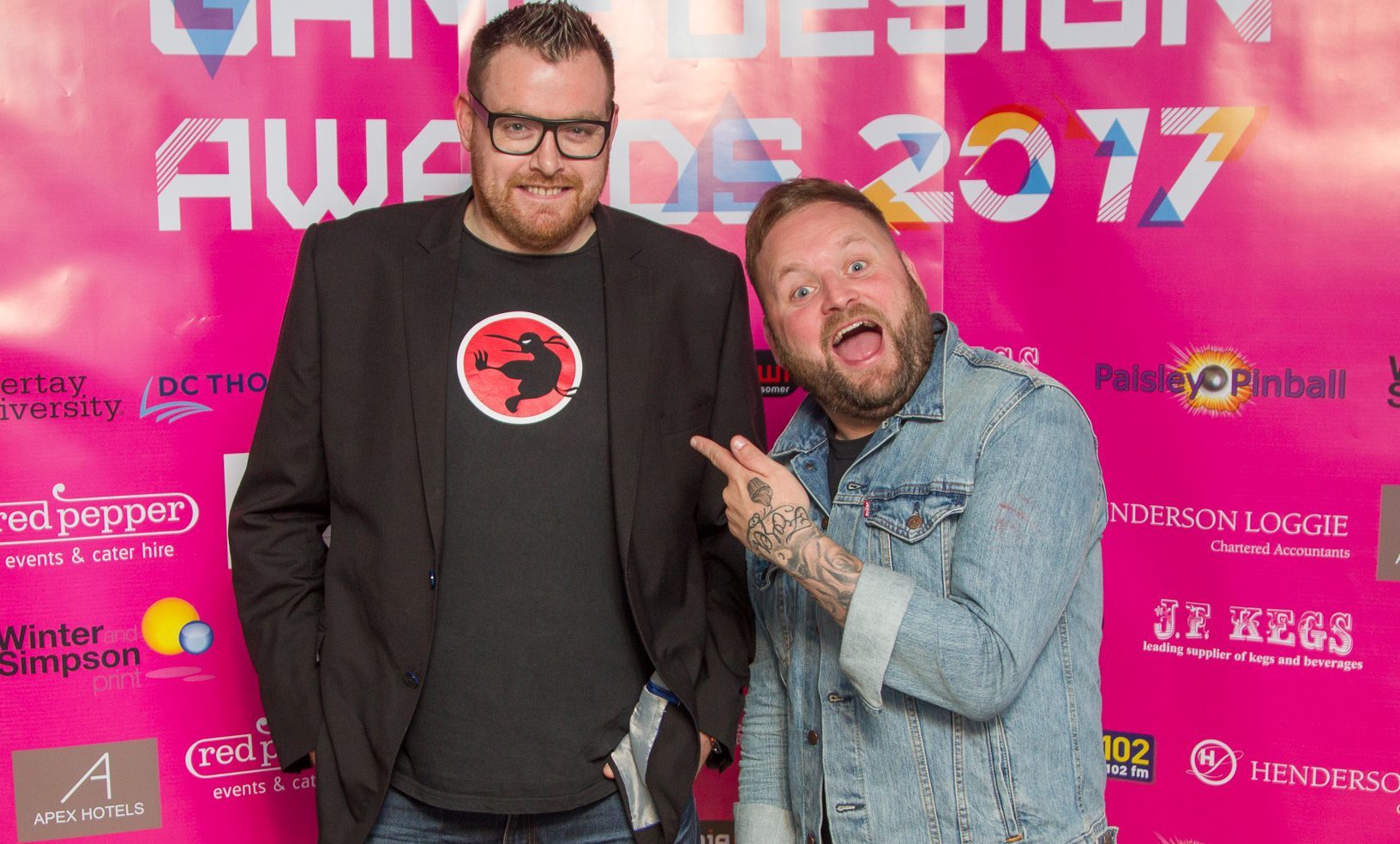 The winners of Dundee's first ever Games Design Awards have been unveiled.
Hosted by social media star Arron Crascall and held at Duke's Corner, some of the brightest names in computer games design descended on the awards show battling it out for what are sure to become coveted international prizes.
Dundee games design legend David Jones, who was responsible for gaming mega-hit Lemmings and the hugely successful Grand Theft Auto, was named as the inaugural inductee of the Games Design Awards hall of fame.
Attendees enjoyed a drinks and food reception before hearing an opening address from mobile game developer Ninja Kiwi's David Hamilton.
The prizes were then handed out, with the first award – best character design – being handed over to The Low Road, developed by Xgen studios.
Filling up nicely ahead of #GameDesignAwards17 pic.twitter.com/ucKwv8SYTw

— The Courier (@thecourieruk) September 7, 2017
Milkmaid of the Milkyway, by developers Machine Boy, was highly commended.
Both titles competed against stiff competition, with Dundee-based Outplay Entertainment's Castle Creeps, Indonesian team Fate of the Fatebound's Legrand Legacy and Puny Astronaut's Skye also being shortlisted for the award.
Best experimental game was given to Mez Breeze Design's All The Delicate Duplicates, with Incarnation 1's Karma being highly commended in the field.
Edinburgh studio Ant Workshop took home the best gameplay for their platform-game Binaries, described as a "controller-smashing" difficult challenge.
The best game design talent award, which was sponsored by Abertay University, went to Dundee developers Puny Astronaut for their title Skye.
The talented team were also awarded the best sound design award for their game, a gentle exploration game set to be released for PlayStation and XBox computer games consoles.
Judges described the game as  "highly intuitive" giving the player a relaxed puzzle experience and that the art, animation, music and mechanics  "work together simultaneously to not only soothe and entertain, but make you feel smart when your exploration and experimentation rewards you with the solutions to unlock new areas and puzzles".
The player's choice award went to games design giant Nintendo for their game Legend of Zelda: Breath of the Wild.
The awards were held as part of the THIS Festival, being held in the city over the weekend.
For the full events line-up, click here.