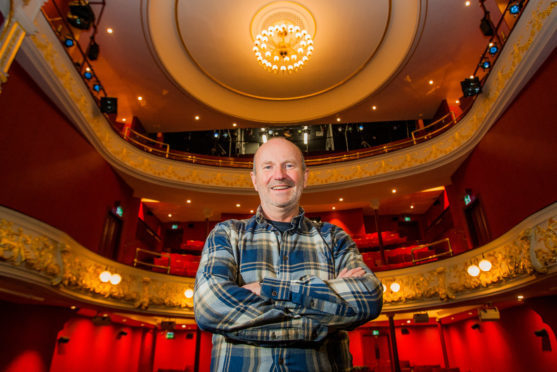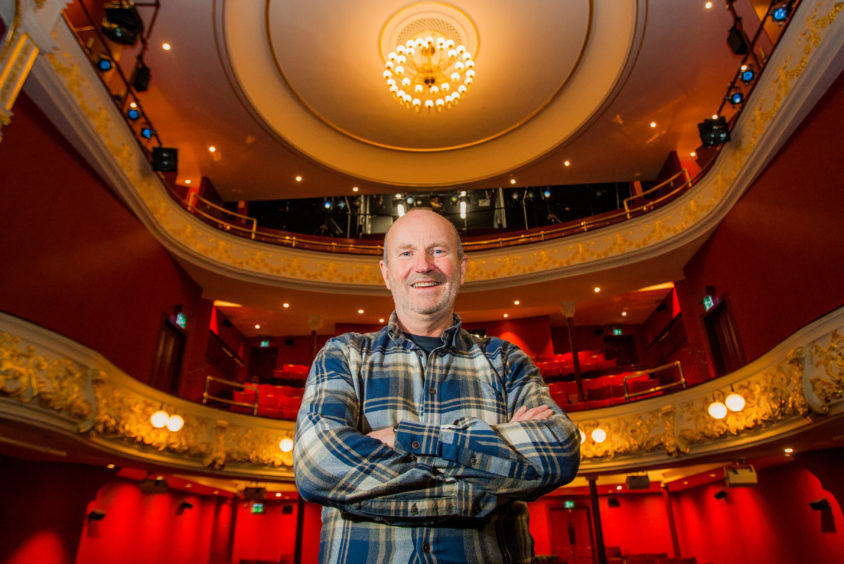 Michael Alexander meets Perth-born stand-up comedian Fred MacAulay as he embarks upon a 30th anniversary tour.
Fred MacAulay doesn't get heckled very often. He certainly doesn't expect it to happen at black tie dinners.
But as the Perth-born comedian talks candidly about the highlights – and occasional lowlights – of his 30-year stand-up career, he reveals that during a corporate event in York last year, he faced his most challenging audience in a decade.
"I hadn't (had a set that) died quite so badly for nearly10 years," laughs the Perth-born funny man, over coffee at the recently revamped Perth Theatre.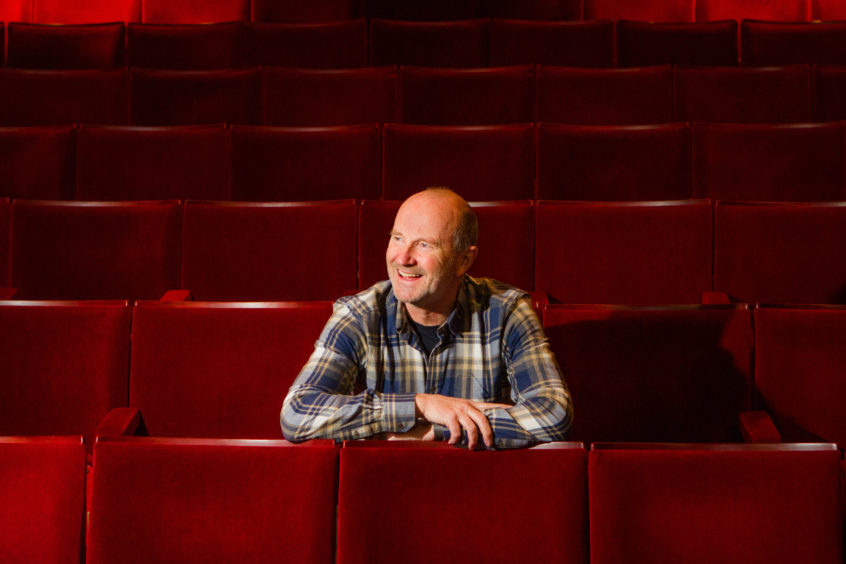 "But through the art of negative thinking I just knew this wasn't going to be a good gig – until I redeemed myself in the last few minutes!
"It was in the National Railway Museum in York: a fantastic place – but not a venue for stand-up.
"There were 30 tables of 10 – some 300 people. A number of people didn't make it because they were drunk. I ploughed on and got to about 20 minutes – you get to the point of 'have I done enough to justify sending an invoice?'
"And I was just about at that stage when an obese bloke stood up and in broad Glaswegian shouted 'Fred is there any cheese?'
"I just stopped and said 'what?' He replied, 'Is there any cheese?' I said 'mate, I've been doing stand up for 30 years and I've never been heckled by 'is there any cheese'.
"And I said 'to be honest the last thing you need is cheese'! The rest of the audience gelled and I was able to finish off the gig."
Fred hasn't done a full tour of England since autumn 2014.
Describing it as a "chore", he says "dark nights in Norwich are no good for anyone" and he has no plans to tour south of the border anytime soon.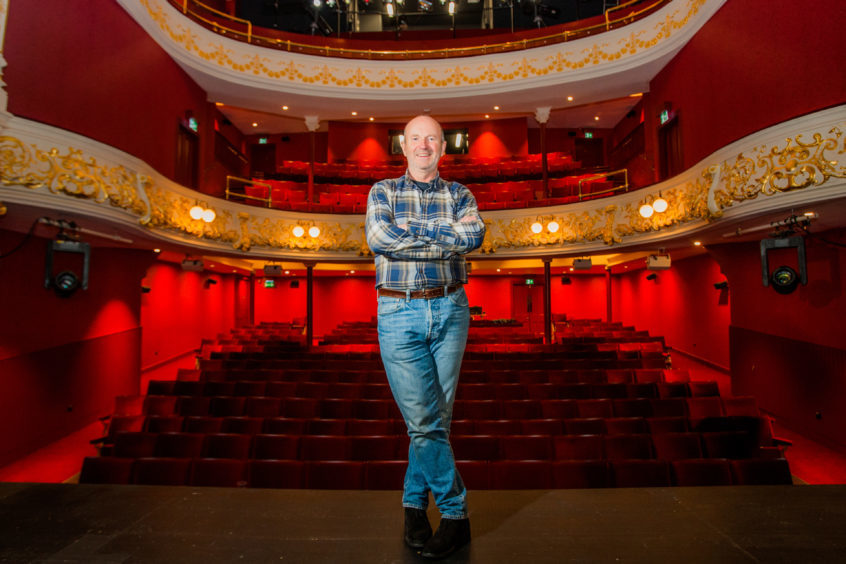 But as he prepares to embark upon a 21-date tour of Scotland to celebrate the 30th anniversary of his initiation into the world of stand-up comedy, he's looking forward to visiting some of his favourite Scottish venues – including his 'home coming' gig at Perth Theatre on June 9, and a recently arranged 'Audience With' type event he is hosting with Kirkcaldy-born crime author Val McDermid as part of Perth Festival of the Arts on May 26.
"This is the first time I've been in Perth Theatre since the (£16.6 million) revamp and my first impressions are it's very spacious," says the 61-year-old on a whistle stop tour of the auditorium.
"It's very modern on the outside, and the auditorium is a very traditional theatre on the inside – just as I remember Perth Theatre from coming as a boy to the pantomime, to performing in it in the past."
Nowadays, Fred is acknowledged as one of the country's finest and most recognisable stand-ups.
He presented a daily BBC Scotland radio programme MacAulay and Co for 18 years and has appeared on numerous satirical panel TV shows including Have I Got News For You, QI and Mock the Week.
In the late 1990s he hosted a series of the talk show McCoist and MacAulay (with retired Rangers footballer Ally McCoist).
He's also been a regular at the Edinburgh Fringe – including his topical 'Frederendum' in 2014 – and served a term as Dundee University rector from 2001.
But he wasn't always a household name!
Fred was in his 30s before he took the plunge and decided to give up his steady work as a financial accountant to pursue full-time comedy.
Born in Perth and brought up in the "idyllic surroundings" of Killin, Rattray/Blairgowrie and Perth where his father was a police officer, rural Perthshire might not seem the most obvious place to inspire a stand-up career.
But Fred recalls having an interest in comedy as far back as primary school.
"I can remember wanting to do it from a very early age," he says reflectively.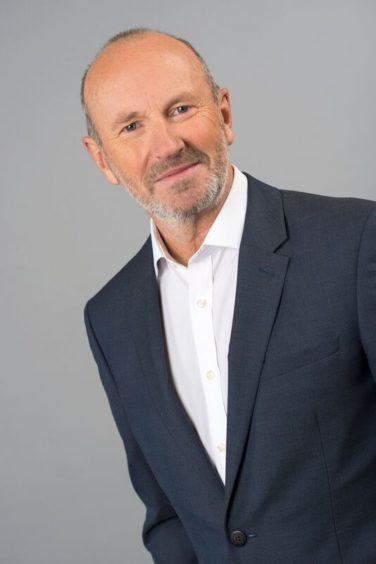 "I was a very small boy – a late developer.
"It's a classic case of if I made people laugh I got a bit of attention.
"I wasn't getting attention for sporting prowess or anything like that.
"I always enjoyed humour as a way of communicating.
"I certainly remember at primary school in Rattray for some reason being in front of the class doing some kind of sketch.
"But that's about as much as I can remember. That was my first experience of adrenalin."
Fred flirted with the debating society at Blairgowrie High School, adding that he was "never really a leading light."
While studying accountancy at Dundee University, around the time of his 20th birthday, he enjoyed "mucking about with the lads" mimicking people and wondered, in the back of his mind, if it was a talent he might develop.
Pressure to get a "real job", a young family and bills to pay saw him go on to work as accountant for the Cairngorm Chairlift Company in Aviemore.
At 31 years old, however, Fred looked at how his life was going and decided he wanted to do something more fulfilling than number crunching.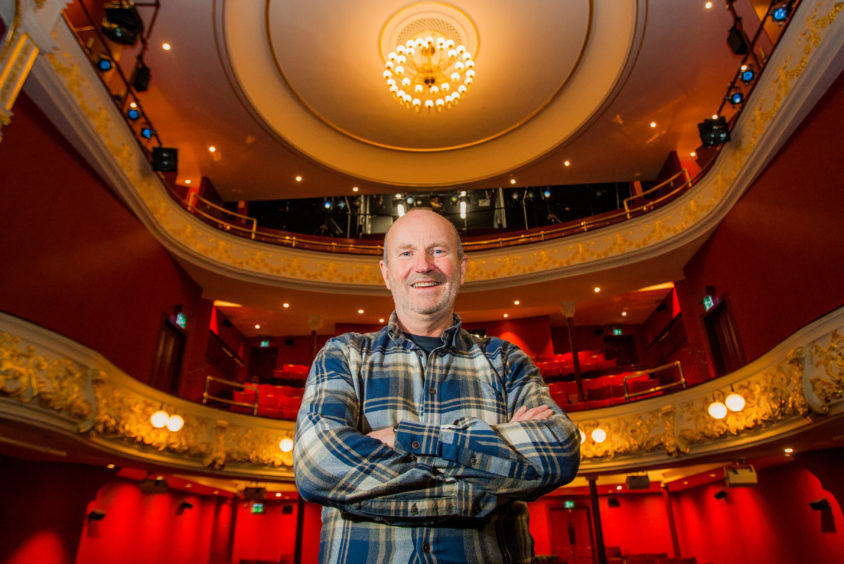 He entered a 'So You Think You're Funny' competition at Glasgow's Mayfest and with scarcely five minutes of his own material walked on stage as a stand-up comedian for the very first time.
Within a couple of years, the young father-of-three  was MC'ing The Comedy Store in London and decided that he should hang up his accountancy calculators for good – doing just that on February 1, 1993.
"Anyone who's seen my work will know it's a mix of satire and observational comedy," he says.
"Family, current affairs – whatever is happening in the world of politics.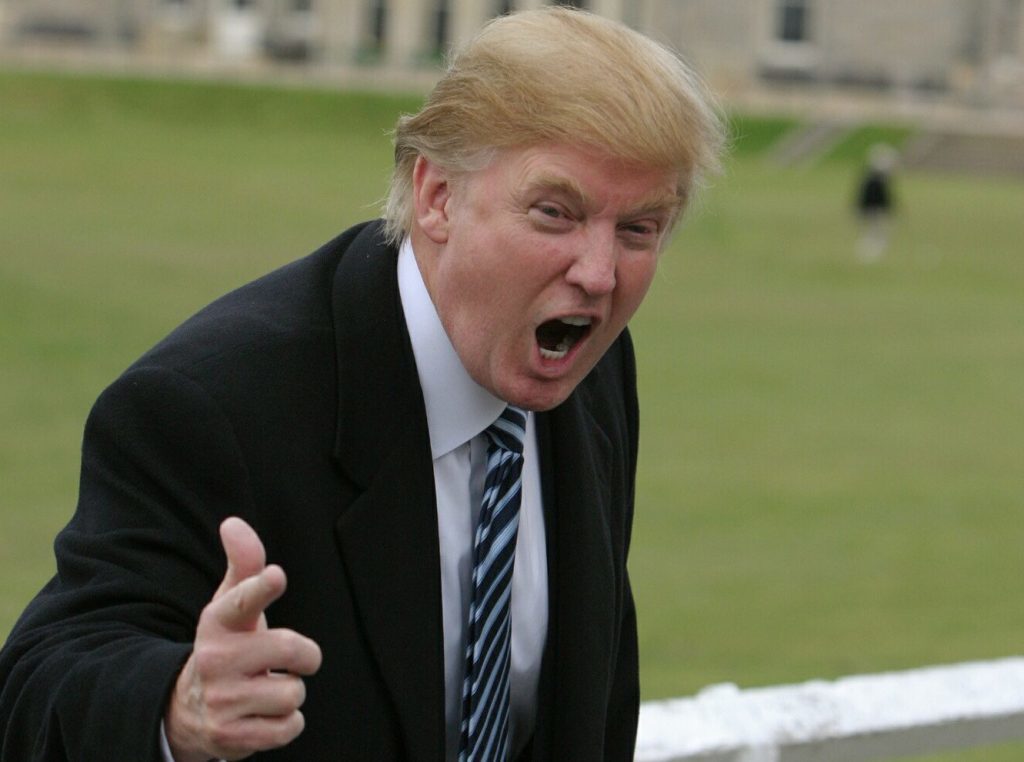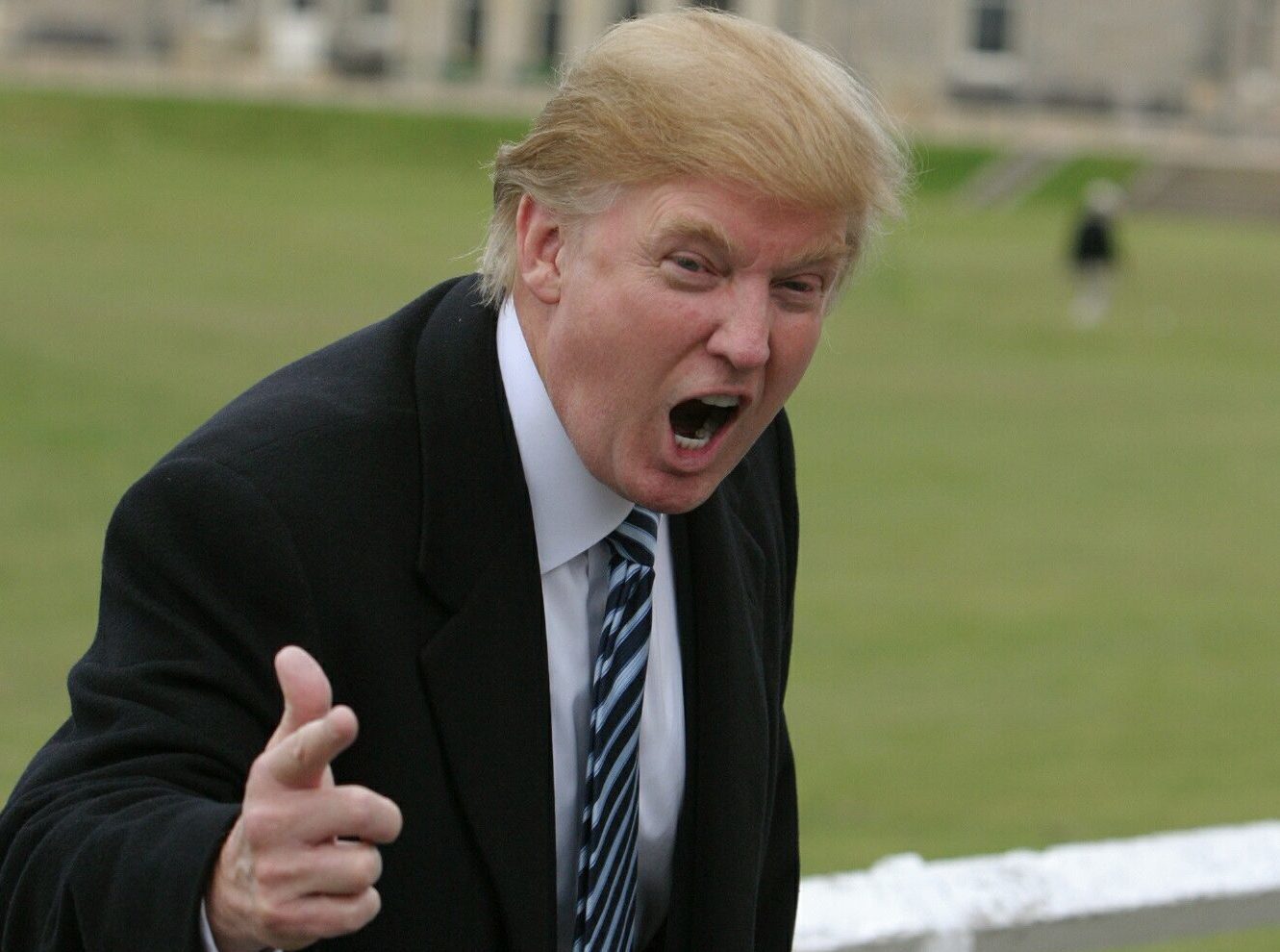 "But it's not always as simple as people think. People say 'this must be the best time in the world for stand-up comedy because there's Brexit, the independence question and Trump'.
"I always say 'no it's not because the job of a stand-up comedian is to point out the nuances in a story that people have maybe missed'.
"I can't stand out on a stage and say 'wait til you hear this, Donald Trump is a bit of an a**e!' – because they already know!"
Fred's '30 years on' tour runs over five months and, as well as Perth, includes Courier Country visits to the Byre Theatre, St Andrews (May 5); Webster Theatre, Arbroath (June17); Carnegie Hall, Dunfermline (July 14) and Pitlochry Festival Theatre (Sep 23).
It will feature anecdotes about his career and aims to stay fresh with an injection of topical material along the way.
But Fred still can't quite believe it's been three decades.
"The mid-point of those 30 years is 2003 – 15 years ago – and I can remember 2003 like that!" he says.
"That was when I did my one and only group entertainment trip to Iraq. The second Gulf War. "Fighting stopped April/May and we were out there in September.
"British troops were still there. It was still pretty feisty. A couple of the gigs got cancelled because of fire fights.
"There was a band, a singer, a ventriloquist, the dancers – and Fred MacAuley. I was the MC – an open air gig with 1500 squaddies – it was a tremendous experience."
Away from stand-up, Fred's main existence these days is after-dinner events.
With more Radio Four projects coming up, the keen golfer also supports charities close to his heart. These include Diabetes UK inspired by his son Jack having Type 1 diabetes.
But he admits he's probably "had his time" when it comes to TV panel shows.
"I'll joke about it on stage on my 30th anniversary tour – television has a way of letting you know how your career is going," he says.
"Twenty years ago I did McCoist and MacAuley. My name was attached to the title.
"The last thing I did was called Pointless Celebrities!" he laughs.
"Perhaps they are trying to tell me something!"
Fred is conscious that the style of comedy he does and the subjects he talks about resonate with a certain populace.
"I'm never going to get the millennials coming to see a Fred MacAulay show," he smiles. "I speak a different language – more Facebook and less Snapchat!"
But one of the things that he's most pleased about regarding his now grown up family is that they have "all developed an acute sense of humour".
"Sometimes you'll get a joke wrong because you'll form the words wrongly in your mind between brain and mouth – something happens and you'll get the sentence round the wrong way, " he says.
"But you'll never quite know how good a line is until you've said it out loud in front of a room of people.
"Even after 30 years I'll still come up with things I have to run by people.
"I'm delighted to say that all my children have got acute senses of humour. I'm as likely to try lines with them as my wife Aileen or another comic.
"As I told Steve Wright on the radio the other day, I started with three children and I've now got three adults. They've become pals. You don't bollock them. I enjoy their company as much as pals. That's a great thing."
www.fredmacaulay.com