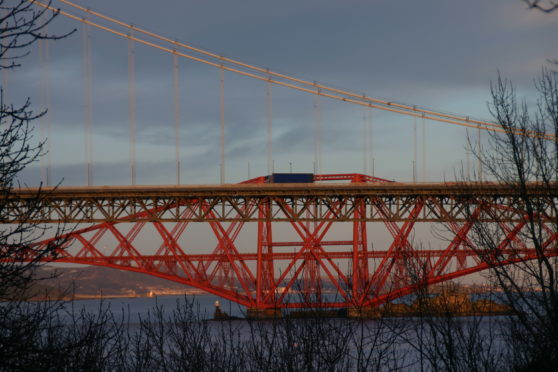 Where on earth does a travel writer live? It's one of the questions I get asked most often. Well the answer, after trawling around 100 countries over two decades, is South Queensferry. I'd like to share the charms of this royal burgh I've chosen to live in with you so you can enjoy them too.
Being born in West Lothian I've always known about South Queensferry. As a kid our school went on a rare outing to Hopetoun House and I was dazzled by its grandeur. Then we used to drive out here as teenagers to enjoy a poke of chips overlooking what were then the two Forth bridges. It wasn't until my wife first visited in 1998 and immediately declared that she could live here that I first even considered it as a potential home though.
It's weird that I hadn't considered it before as it's ideal, just a short train ride from central Edinburgh, 15 minutes from the airport with the Highlands little over an hour's drive away. The burgh also boasts that laidback holiday vibe I seek on my travels, overflows with places to eat and drink and is surrounded by green belt on three sides with the River Forth providing the drama on the other flank.
Let's get the name right first off. If you're being picky there is actually no such thing as South Queensferry, despite the misleading road signs. It is the Royal Burgh of Queensferry, Queensferry for short, or to the locals 'The Ferry'.
The name Queensferry derives from Queen Margaret (Scotland's only Royal saint) and that is where we start our exploration at 'The Binks'. This natural harbour was where she commissioned a wee ferry to take pilgrims across the Forth in the 11th Century. A wee plaque marks the spot and it's great here for bridges photos too.
Right behind the Binks is the Priory Church, which sits on the site of an old waterfront monastery. This gem is the only medieval Carmelite church in the UK still in use. If it's open take a peek inside and admire its rugged beauty and the striking stained glass windows. If not just sit amongst the old cloisters enjoying the rose garden dreaming of the monks who once sat here.
Follow the waterfront round now east and we come to the old harbour. Once this buzzed with industry as the 'silver darlings' (herrings) were landed and spirited off to market. There are still a sprinkling of yachts here today and you get a sweeping view back over Queensferry if you stroll around the harbour wall.
Moving up the High Street now you enjoy a picturesque timewarp that is alive with cobbles and elegant townhouses. The Town Hall and Tolbooth have their origins in the 17th Century. Look out for the public water fountain that supplied Queensferry's residents in Victorian times. If you are interested in the Battle of Jutland, take a detour off the High Street to the cemetery where there are a number of Commonwealth War Graves.
Next up on the High Street is the unmistakable Black House, which dates back to 1626, making it the oldest residence in the street. Legend has it that the sea captain who owned it was lost at sea after his maid petitioned a beggar to cast a spell on him. This tragic tale ends with both women being burnt for witchcraft.
Continuing with history the most important stop on the High Street for you is the Queensferry Museum. This free gem evocatively tells the burgh's story, from Queen Margaret and the herring industry, right through to the important role it played during both World Wars. Did you know that the first dogfight of the Battle of Britain wasn't fought over Kent as most people presume, but right here in the skies above Queensferry?
The museum highlight for me, though, is the full size replica of the famous 'Burry Man'. The roots of this local tradition delve back to pagan days and he is very much still an annual attraction. Every August as one of the highlights of the Ferry Fair week this burr-clad figure ghosts around the streets with two helpers, drinking a wee dram or two.
As the High Street finally comes to an end you open into the waterfront promenade and car park built on reclaimed land during the days when Queensferry first grew as a tourist destination for day trippers from Edinburgh. This is a great spot for taking pictures of the trio of Forth Bridges. Look out for a collage of seabirds too.
For the best views of those epic bridges I recommend taking a boat tour with Maid of the Forth (www.maidoftheforth.co.uk). This friendly family-run business chugs out on a number of sailings that all open up epic views as you cruise under the spans. An optional extra is spending time ashore on Inchcolm, an island dubbed the 'East Coast's Iona' thanks to its historic abbey. Come in June if you want to see puffins.
Let's look at those bridges more closely as they more than deserve the attention. I've come across nowhere else in the world blessed with three architecturally significant bridges from three successive centuries. The newly UNESCO World Heritage listed Forth Bridge is my favourite, a marvel somehow conjured up in the 19th Century using a whopping 6.5 million rivets! The often-neglected Forth Road Bridge is also deeply dramatic and was the largest suspension bridge outside the Americas when it opened in 1964.
The new kid on the block is the Queensferry Crossing, which opened last autumn. I watched it unfold from scratch, a remarkable process and am delighted with how the finished article looks. This sail-like beauty looks different in all hues of light and perfectly complements her siblings. To get a feel for the bridges up close you can walk or cycle across the Forth Road Bridge. Plans have been mooted for spectacular Forth Bridge guided walks up its vaulting cantilevers so watch this space.
You could leave Queensferry without even realising that it is home to a lavish country house that has been dubbed 'Scotland's Versailles'. Hopetoun House is a stunner, a grand edifice whose beauty was augmented by later additions by the mercurial Adam architectural dynasty. The exterior is mind-blowing enough; the interior even more lavish, awash with period furniture and glorious artworks. It starred recently in the cult Outlander TV series, no surprise as it does have a cinematic grandeur.
After all this sightseeing you will no doubt be hungry and I've got a quartet of places to eat for you. First up is as good as an Indian as you will find anywhere in the Lothians, Queen's Spice, and I'm not just saying that as the owner lives near me! Then there is the Rail Bridge, ideal for a coffee and a cake on its terrace below the Forth Bridge, or inside by the log fire in the colder months. Look out for fresh lobster on the menu in summer. Then there is the Boathouse. This gem is a story of two parts – a cosy restaurant specialising in superb seafood and a brighter new annex with even better bridges views that has a great value bistro menu.
The last of my quartet is certainly not least and is a neat place to finish our tour as you can stay there too, though I haven't for obvious reasons! Orocco Pier is a boutique hotel in a prime spot on the waterfront. For a night you won't forget book a room with a Forth view, one of which comes with its own terrace.
Orocco Pier boasts the Samphire restaurant with its floor-to-ceiling windows. Next door their less formal Antico boasts equally spectacular views and simpler fare. I'm often in there with my laptop working, so if you see me say hello and I'll tell you about the discovery of what may be Scotland's oldest dwelling, the famous rock star from the burgh and the insanity of the annual Loony Dook. In Queensferry there is always more.
Hotel of the Fortnight
Radisson Blu Edwardian Vanderbilt – I love what Radisson have done with this historic old dame in London's lively South Kensington. The Scoff & Banter bar and restaurant is spot on with huge breakfasts (buffet and a la carte) and delicious dinners with their English beef steaks the highlight. The location is ideal too with Hyde Park a 10 minute walk away and loads of shops and museums nearby. www.radissonblu-edwardian.com
Travel Tip
There have been quite a lot of new and reborn Scottish whisky distilleries of late as the industry booms. Most are outside our cities so it's great to see the new Clydeside Distillery emerge right on the river banks of Scotland's largest city. They have done a brilliant job of converting this old pumphouse and in a few years their first single malt whiskies will emerge. In the meantime they offer tours, a well-stocked shop and a café where you can enjoy a local produce lunch. www.theclydeside.com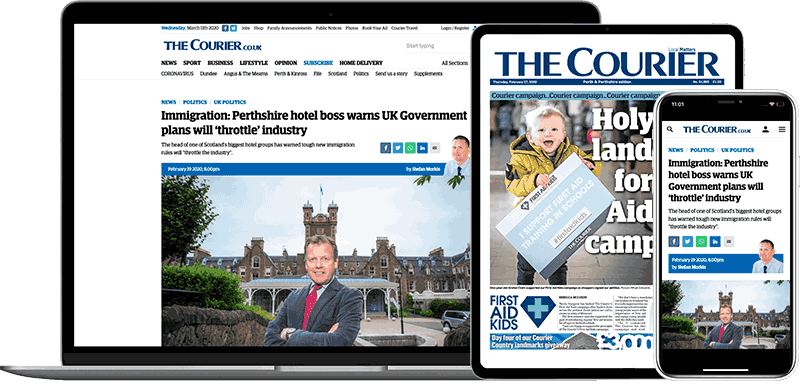 Help support quality local journalism … become a digital subscriber to The Courier
For as little as £5.99 a month you can access all of our content, including Premium articles.
Subscribe