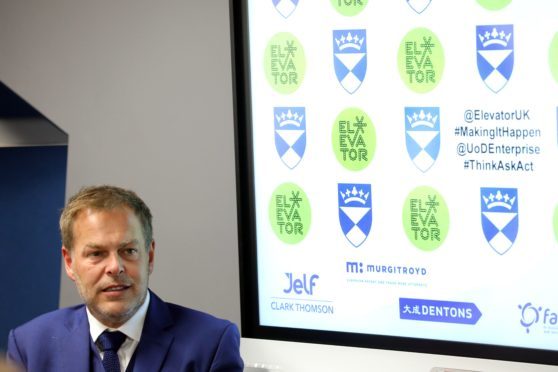 One of the UK's most recognisable entrepreneurs visited Dundee on Wednesday to inspire budding business hopefuls.
Dragons' Den star Peter Jones visited the city's Centre of Entrepreneurship to discuss his own business success and TV career, and to reveal what investors are really looking for in a company.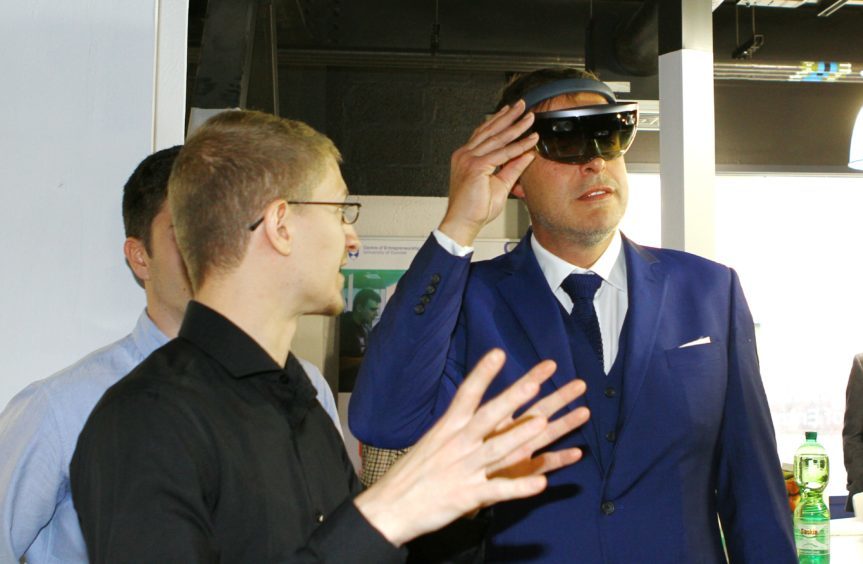 Speaking at the Dundee University venue, Mr Jones said perseverance was a key attribute.
He said: "There's no such thing as failure — only feedback.
"That's the biggest thing because so many times people just end up giving up.
"You'd be surprised at how many people just say 'you know what? I'm stopping, I'm giving up.'
"Don't give up. Don't view the things that you get wrong as failure. Rewire the word failure and replace it with feedback."
The celebrity is also making his fifth appearance at the Alfred Dunhill Links Championship golf tournament which begins on Thursday.
He became a household name as one of the multi-millionaires in the BBC's long-running Dragons' Den programme.
Hopeful entrepreneurs get three minutes to pitch their business ideas to the five business experts who are all willing to invest their own cash in the right opportunity.
The tycoon has interests in a number of business areas, including television, media, and leisure, however his sporting passion lies in golf.
He said he felt like an "excited three-year-old" when he got the call to play in this year's Alfred Dunhill Links Championship.
He said: "When I got that invite by email, I kid you not, I'm jumping around the room,"
"I don't get nervous because I don't think I'm actually good enough to get nervous. So that's a good thing I suppose."
The centre is a partnership between Elevator, Scotland's leading private provider of enterprise, employment and entrepreneurial services, and Dundee University.
In attendance were current and past cohorts of Elevator's accelerator programme, a 12-week course designed to support ambitious early business owners and entrepreneurs to improve their business growth.
Brian McNicoll, head of the centre, said: "This is a great opportunity for our students and staff to hear from one of the country's best-known entrepreneurs.
"We have a whole host of budding entrepreneurs on campus who will all have to test their business ideas and pitch to potential funders if they are to be successful in the future.
"So, it is great for them to gain an insight from someone as prominent as Peter Jones."
Andy Campbell, Dundee accelerator manager at Elevator, said: "We are delighted to welcome Peter to our centre.
"He is renowned for interrogating would-be entrepreneurs so it is fantastic for our cohort to grill him for a change. He is such an inspiration."