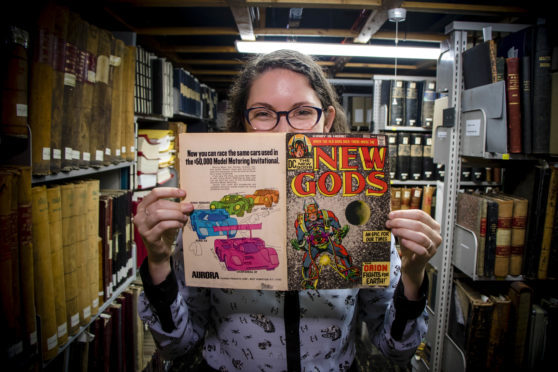 An American student has unearthed thousands of rare comics, some dating back to the 1800s, in Dundee University archives.
Hailey Austin, 24, a PhD student from Colorado, spent three months cataloguing the collection.
She discovered a treasure trove of comics that include rare first issues of influential titles.
Among the gems are early editions of Punch magazine, drafts and proofs of early DC Thomson comics created in Dundee and rare DC and Marvel comics from the US.
These include a first issue of DC Comic's New Gods. Written and drawn by Jack "King of Comics" Kirby, it has explores a universe where the hero fights his evil father Darkseid – pronounced Dark Side – and wields a power called the "Astro Force".
First published in 1971, it has been hailed as a major influence on Star Wars.
The archive also includes thousands of DC comics donated to the university by renowned Scottish write Grant Morrison.
Hailey, from Colorado, said: "The university houses a huge collection.
"They are not only historically significant but invaluable for students and enthusiasts, especially those studying comics here in Dundee.
"We have Punch comics from 1895 donated by the late Stephanie Wolfe Murray – the pioneering female publisher who founded Canongate.
"These sit alongside thousands of DC comics donated to the university by famous Scottish comics writer Grant Morrison. We also have a sizeable amount of comics scripts, a unique resource."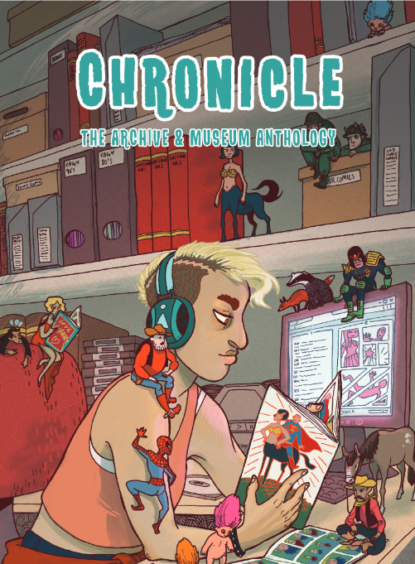 As well as creating a detailed online catalogue of the collection, Hailey oversaw the creation of Chronice: The Archive and Museum Anthology, a 40-page comic telling the stories behind 13 of the donations.
"Naturally being a comics PhD student, my first thought was to create a free comic that would highlight exactly what the University's Archives and Museum Services have to offer," said Hailey.
"There are 19 contributors, including students and even someone who donated into the collection.
"Calum Laird was an editor at DC Thomson and he donated his Commando scripts. These are amazingly valuable to comics students as they are integral to the creative process and are tough to get your hands on.
"His daughter, Catriona, then created the art to tell the story of the life of a Commando script."
Chronicle: The Archive and Museum Anthology will be launched to the public at 5pm on Thursday at the Dundee Comics Creative Space, part of the University's Festival of the Future.
Anyone interested in hearing more about the collection and the stories behind it can book a free ticket to attend the launch here.