Work will begin today to establish the true extent of the damage after a ferocious blaze ripped through a cutting-edge St Andrews University research building late on Sunday afternoon.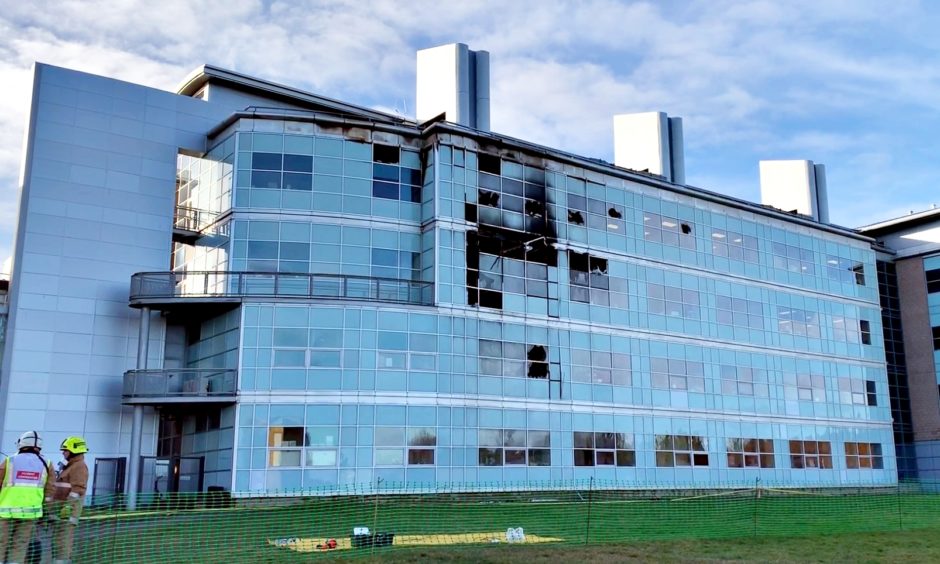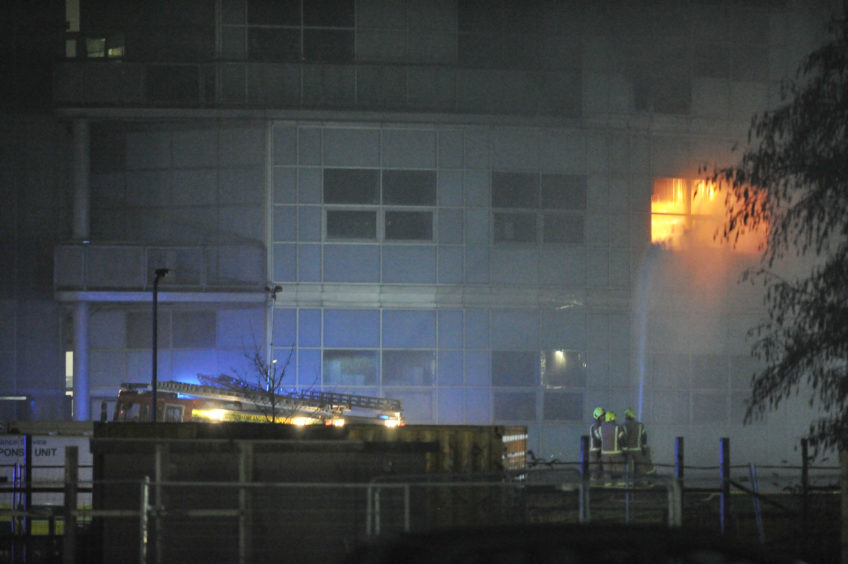 Crews from throughout Fife rushed to the world famous university amid fears of hazardous substances within the Biomedical Sciences Building on the North Haugh campus.
Following the serious fire at the Biomedical Sciences building, site safety and the clean-up operation are our priority now.

The University has been inundated with offers of help & support from far and wide, many thanks to everyone that has reached out in this difficult time.

— University of St Andrews (@univofstandrews) February 11, 2019
There were no reports of injuries and the cause of the fire remains under investigation.
Firefighters were still on the scene on Monday morning and were expected to remain for most of the day.
An investigation into the cause of the blaze in the four-storey building, where it is feared years worth of research may have been lost, is expected to be conducted with police.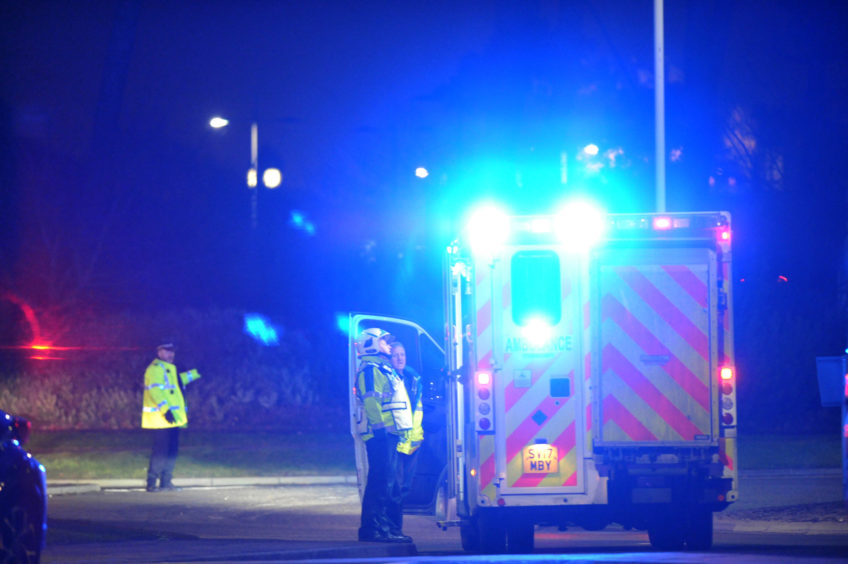 The blaze tore through the building of Prince William's alma mater at 5pm after Scottish Fire and Rescue Service received a report of a fire alarm operating.
A SFRS spokesperson said: "Operations control mobilised eight fire engines including a height appliance and specialist resources."
At its height, the fire was being tackled by crews from St Andrews, Cupar, Tayport, Anstruther, Dunfermline and Glenrothes.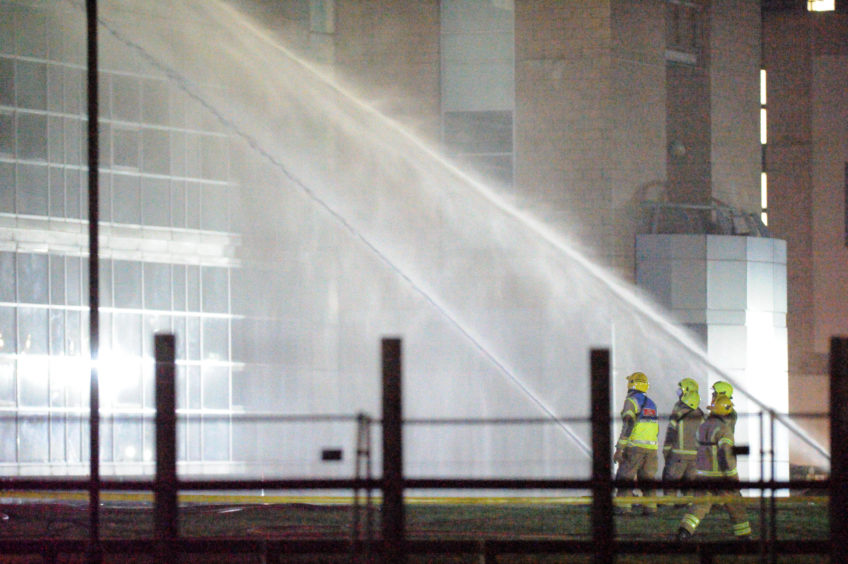 An aerial platform and specialist resources were among the units deployed and firefighters worked for more than four hours to battle the outbreak.
On Monday morning a spokeswoman said: "We still have a couple of crews there.
"They are carrying out salvage work and checking for any hot spots, using a ceiling hook and thermal imaging camera.
"It is likely we will have crews there for the best part of the day."
Police threw a cordon thrown around the area and for a period closed all roads into the roundabout leading to St Andrews' Old Course Hotel.
A university spokesman said there was never any danger to the public from chemicals or fumes during the serious blaze and the priorities now were ensuring site safety and the clean up operation.
Further information is to be issued by the university later on Monday morning.
The blaze is thought to have started on the third floor, with flames clearly visible in a video shot by local man Innes Muir and parts of the building falling to the ground.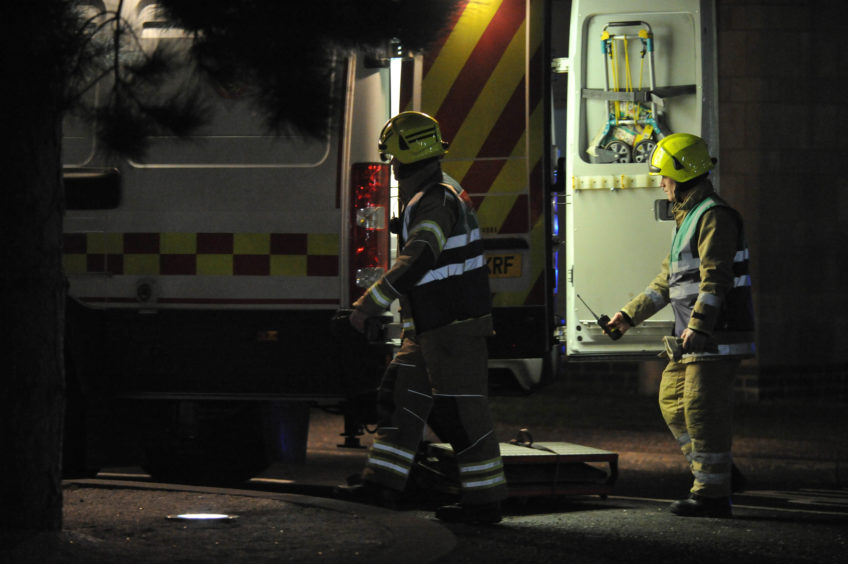 Mr Muir, 18, "It started off on one corner and then just went through the building.
"Windows were popping out and the town was filled with smoke.
"There was a really strong chemical smell, not like plastic, but something that made it hard to breathe in."
The Biomedical Sciences Building on the Fife town's North Haugh is shared by St Andrews' Schools of Chemistry and Biology.
Built in the late 90s, the four-storey building is shared by St Andrews' Schools of Chemistry and Biology houses and houses labs conducting medically-focused research in organic and synthetic chemistry, virology and microbiology.
It was created the first of its kind as an innovative way to bring cutting edge interdisciplinary biology and chemistry together and BMS is known as a centre of excellence addressing issues such antibiotic resistance and infectious disease.
Approximately 100 staff and post graduate students work in the building.
Valuable work is thought to have been destroyed by the flames and within hours reports emerged of scientists losing years of research study.
St Andrews councillor Jane Ann Liston said "all credit" was due to firefighters who arrived very quickly and stopped the blaze spreading further.
She said: "Thankfully there do not appear to have been any casualties but I am dreadfully sorry for the staff and students who have lost their work, and hope that everything will be done to enable them to retrieve the situation as much as possible."
Mid-Scotland and Fife region Conservative MSP Liz Smith said: "This is devastating news and my thoughts are with everyone involved in St Andrews, staff, students and local residents alike.
"l would also like to pay tribute to the emergency services who were obviously on the scene very quickly."
She added: "It is very important the cause of the fire is investigated as quickly as possible."