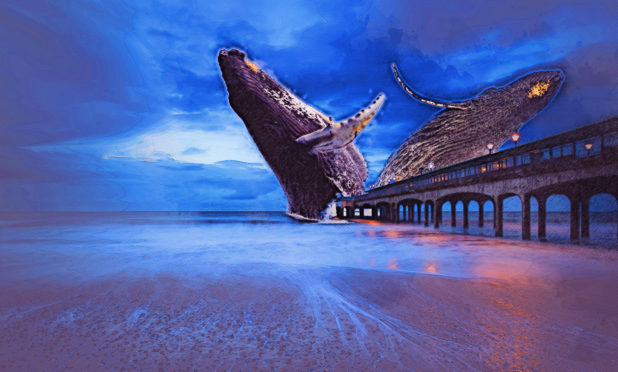 An ambitious bid to create an internationally-renowned tourist attraction on Scotland's east coast is about to be launched in Fife.
The £55 million plan involves the creation of the world's biggest whale sculpture sited at the end of a 1,000ft-long pleasure pier at Leven's seafront.
It is hoped two, 100ft stainless steel humpback whales breaching the water, similar in design to the famous Kelpies in Falkirk, will have visitors flocking to the area and will boost the ongoing campaign for a Levenmouth rail link.
The idea is the brainchild of local Conservative councillor Graham Ritchie, who hopes to enlist Kelpies designer, sculptor Andy Scott, for his Largo Bay project.
A public meeting to discuss the vision has been organised for February 28.
While Mr Ritchie has accepted the proposal may sound outlandish to many, he insists it is a realistic possibility.
"We have landed on the dark side of the moon so we can do this," he said.
"There is a campaign for a rail link and there has been a lot of talk about how the train would enable local people to travel elsewhere for college, work or pleasure.
"We also want people to come here but they need a reason.
"This would give them a reason by capitalising on the area's natural beauty."

As well as the spectacular, illuminated sculpture, the project involves what would be the only pleasure pier on the east coast of Scotland.
Incorporating a restaurant and a visitor centre, it would be powered by a tidal turbine.
Mr Ritchie said Marine Scotland and Fife Council planners had indicated they had no objections to the plan in principle and it was now up to the community to make it work.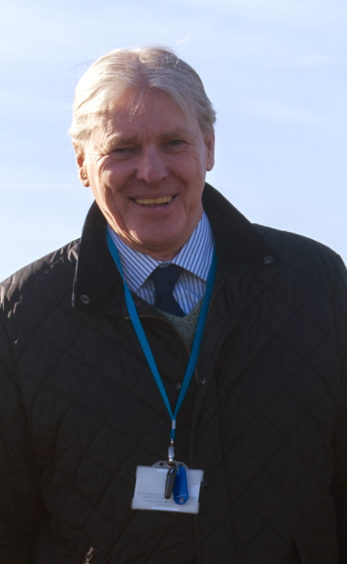 On the question of how it would be funded, the councillor said income streams would include a small charge to get onto the pier, selling power from the turbine to the grid and applications to grant-giving organisations.
"We have a bigger population than Falkirk but less going for us," he said.
"I'm trying to come up with something a bit more positive and we should grab this with two hands.
"If anybody's got a better idea, I haven't heard it."
The meeting at the end of the month will look at reforming the defunct Leven Enterprise Trust and discuss how to get the project off the ground.
It will also hear from the people behind the successful bids to bring the V&A to Dundee and the Kelpies to Falkirk.
It takes place at the Fife Renewables Innovation Centre at Methil Docks at 6.30pm.