Hundreds of young dancers will bring a stomping start to the opening of the V&A on Friday with a display celebrating the city's history and future.
Pupils from 15 primary and secondary schools will perform alongside a cast of nine professional contemporary dancers and three guest dancers from Scottish Ballet.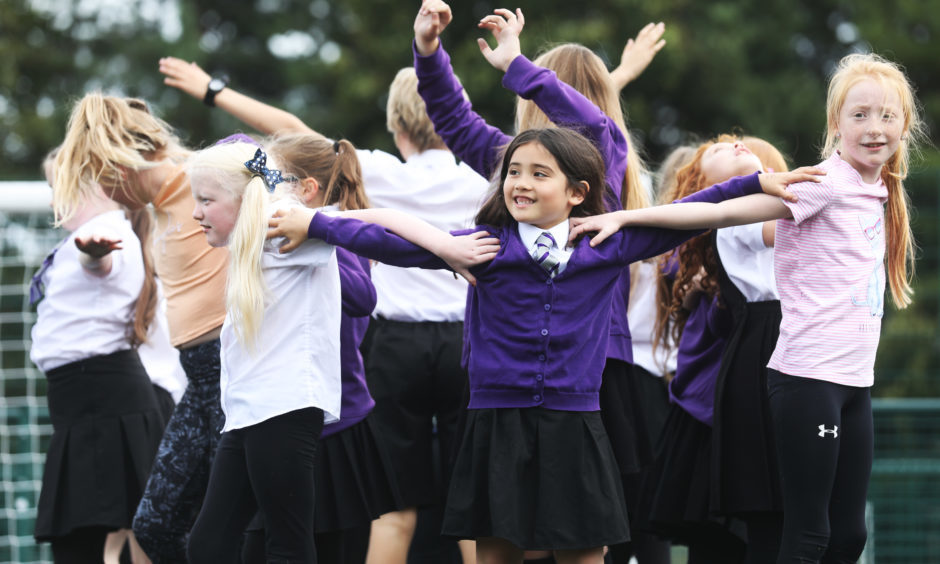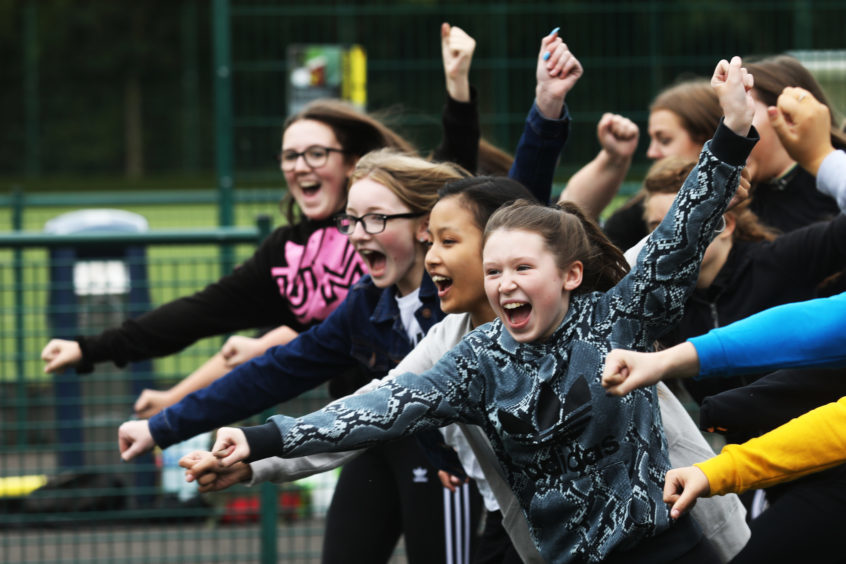 They will show off their moves on the main stage in Slessor Gardens during the 3D festival, in front of an expected audience of 10,000 people who are set to attend the event.
The dancers gathered at Dundee University's playing fields on Monday to rehearse for the show.
Thomas Small, artistic director of Dundee dance company Shaper Caper, who is choreographing the event, said: "The performance we are doing is based on Dundee's history, such as the three Js (jute, jam and journalism).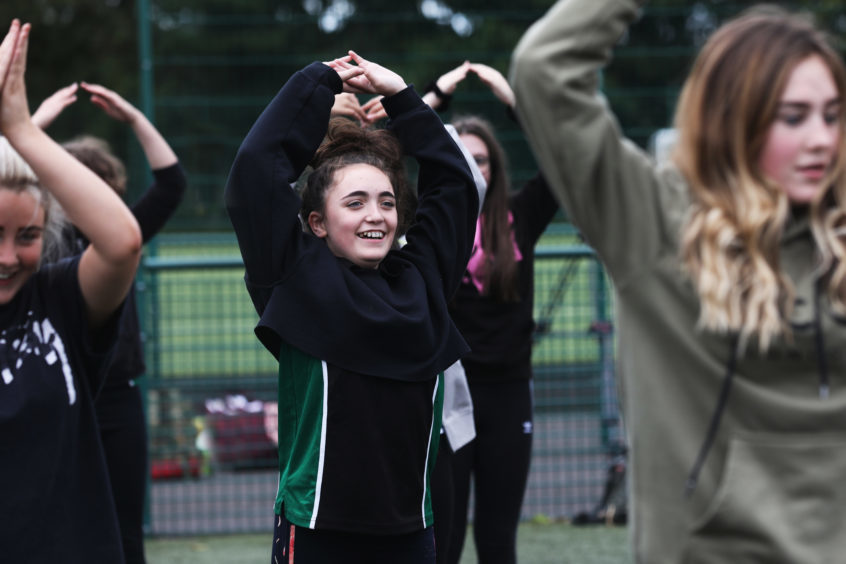 "It is also based on the city's future. We've been working with schools so that the children can tell us what they think the future will hold. We've had everything from flying cars to the possibility of the V&A's size being tripled.
"The dance moves are based on some of those things. We are so excited for Friday – I've wanted to do something like this my whole career and it's also a once in a lifetime opportunity for the youngsters."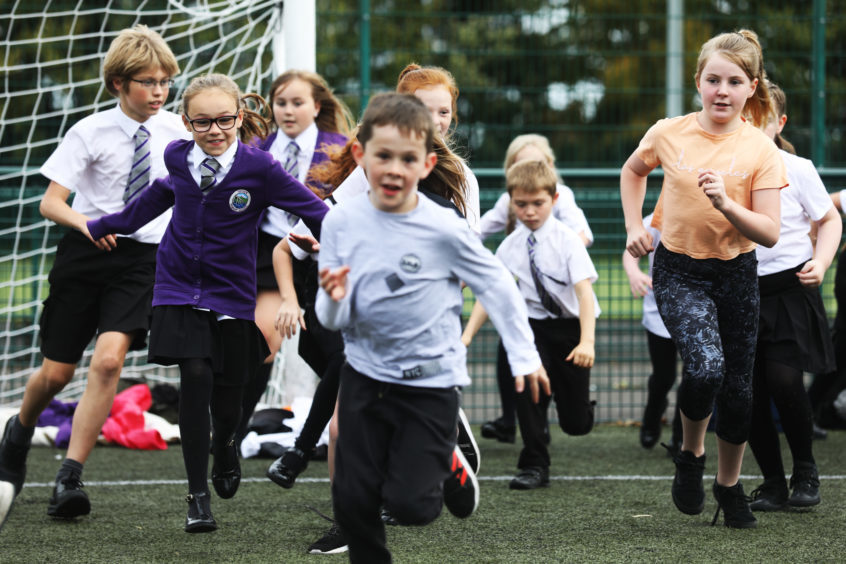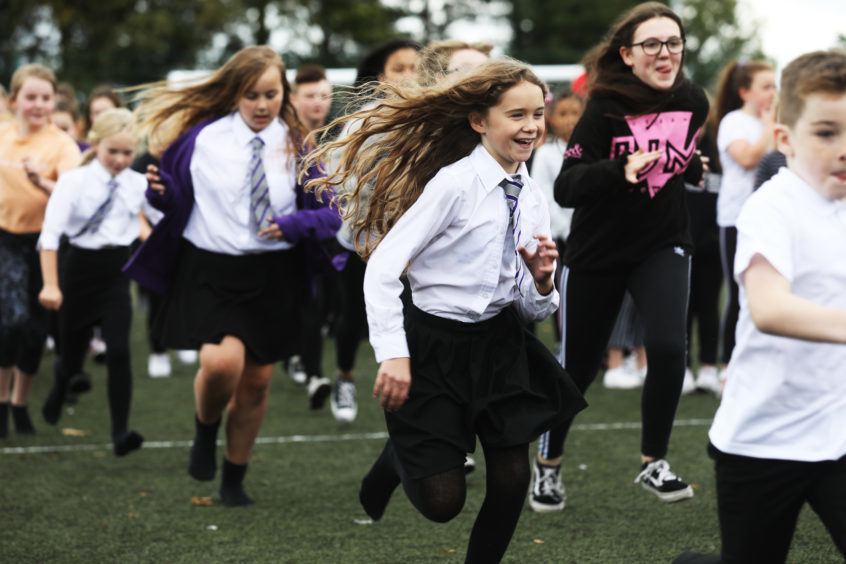 Dancers range from professionals, to those studying dance at school and Dundee and Angus College, to children who are trying out dance for the first time.
The project is also giving children with additional needs the chance to express their creative side.
The 3D Festival will take place on Friday and Saturday, featuring performances by Primal Scream and Be Charlotte, amongst others.
Dancer Andie-Mae Nowell, 15, from St John's RC High School, said: "I'm really excited. It's going to be great!"
Lesley Harris, PE and dance teacher at St Paul's RC Academy, added: "This has been a great chance to develop community spirit within the school and with other schools.
"We've got dancers from first right through to fifth year and they've all worked so hard, including in their own time, to perfect their performance. We're all so excited to be part of this."