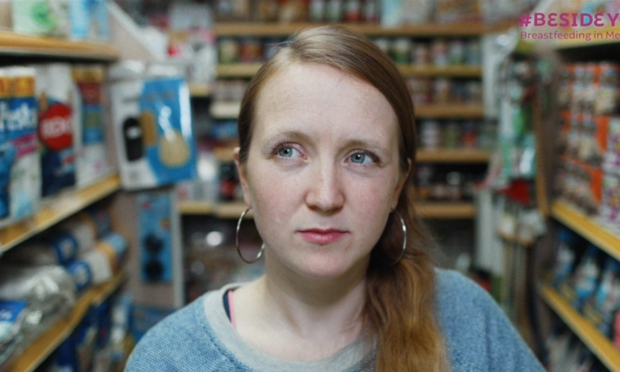 When revered author and "slam poet" Hollie McNish joins the bill at Tae Sup Wi' A Fifer in Kirkcaldy on Saturday November 16, she hopes she'll be performing first so that she's "not nervous" awaiting her slot.
But while she has consciously not researched the other performers – award-winning folk brothers Ye Vagabonds and the newly forged duo of Nancy Kerr & Luke Daniels – it's not the first time she's attended one of Fife musician James Yorkston's multi-genre club night events.
"I went to Tae Sup last year as a punter and it was brilliant," said the 35-year-old Reading-born Cambridge graduate whose parents grew up in Stepps, east of Glasgow, and who also recently went on a "wee holiday" to Fife, including the East Neuk.
"I was up visiting family and went to a gig. I spoke to James there. I went for a pizza with him. Then he just got in contact with me.
"I generally love doing gigs in Scotland because my family are there. I try to get up every few weeks."
As a full-time writer who loves writing poetry, Hollie has published three poetry collections Papers, Cherry Pie and Plum, and one poetic memoir on politics and parenthood, Nobody Told Me, for which she won the Ted Hughes Award.
She tours continuously all over the UK and Europe and beyond and is a big fan of online readings – her poetry videos have attracted millions of views worldwide.
But she laughs when quizzed about the definition of a 'slam poet'.
"I probably wouldn't describe myself as a slam poet!" she said.
"A slam is a poetry competition. You can stand up and do anything, It just has to be under two minutes. I've only done three slams in my life but I always get classed as a slam poet! I would class myself as a writer I guess. But I guess slam poet sounds a bit cooler!"
At slam events, the audience hold up cards at the end to give marks out of 10.
"You spill your heart out – it can be a bit disheartening sometimes!" she laughed.
But Hollie confirmed there will be no voting cards when she appears in Kirkcaldy.
"I'll be doing about a half hour set," she added. "I've had three books out over the last five years. I'll be reading a few bits and testing some new poems from my book due out in 2021."
Hollie, who has a nine-year-old daughter, said her material can be "quite rude" and is "definitely aimed at a 16+ audience".
"I write quite a lot about sex basically," she laughed. "I write a lot about my grandparents as well. They inspire me quite a lot. Some are soppy and love poems. Others are about things that some people think are taboo but shouldn't really be taboo.
"I write down a lot of ideas on my phone.  I find if I've got a day I can write I don't just sit down and write a poem. I don't really work like that. You can't really when you've got kids. Just whenever you can think of an idea.
"I always read stuff first. I always read poets and writers who are much better than me."
Also on the bill at Tae Sup are Ye Vagabonds  featuring brothers Brían and Diarmuid Mac Gloinn.
They sing in Irish and English and accompany themselves on violin, bouzouki, guitar and mandolin. They were nominated for a BBC Folk Award on the strength of their self-released and largely self-written debut album and have receiving several nods from the RTÉ Radio 1 Folk Awards.
The other performers are two of the British folk scene's top artists.
Nancy Kerr and Luke Daniels, have teamed up for some duo/double header shows to perform their own and each other's music.
Nancy is one of the most celebrated folk musicians of her generation and has to date won six Folk Awards from BBC Radio 2: 2015 Folk Singer of the Year.
A stunning mix of contemporary folk music and inspired instrumental virtuosity.
*Tae Sup Wi' A Fifer: Hollie McNish/Ye Vagabonds/ Nancy Kerr & Luke Daniels, Adam Smith Theatre, Kirkcaldy, November 16
www.onfife.com