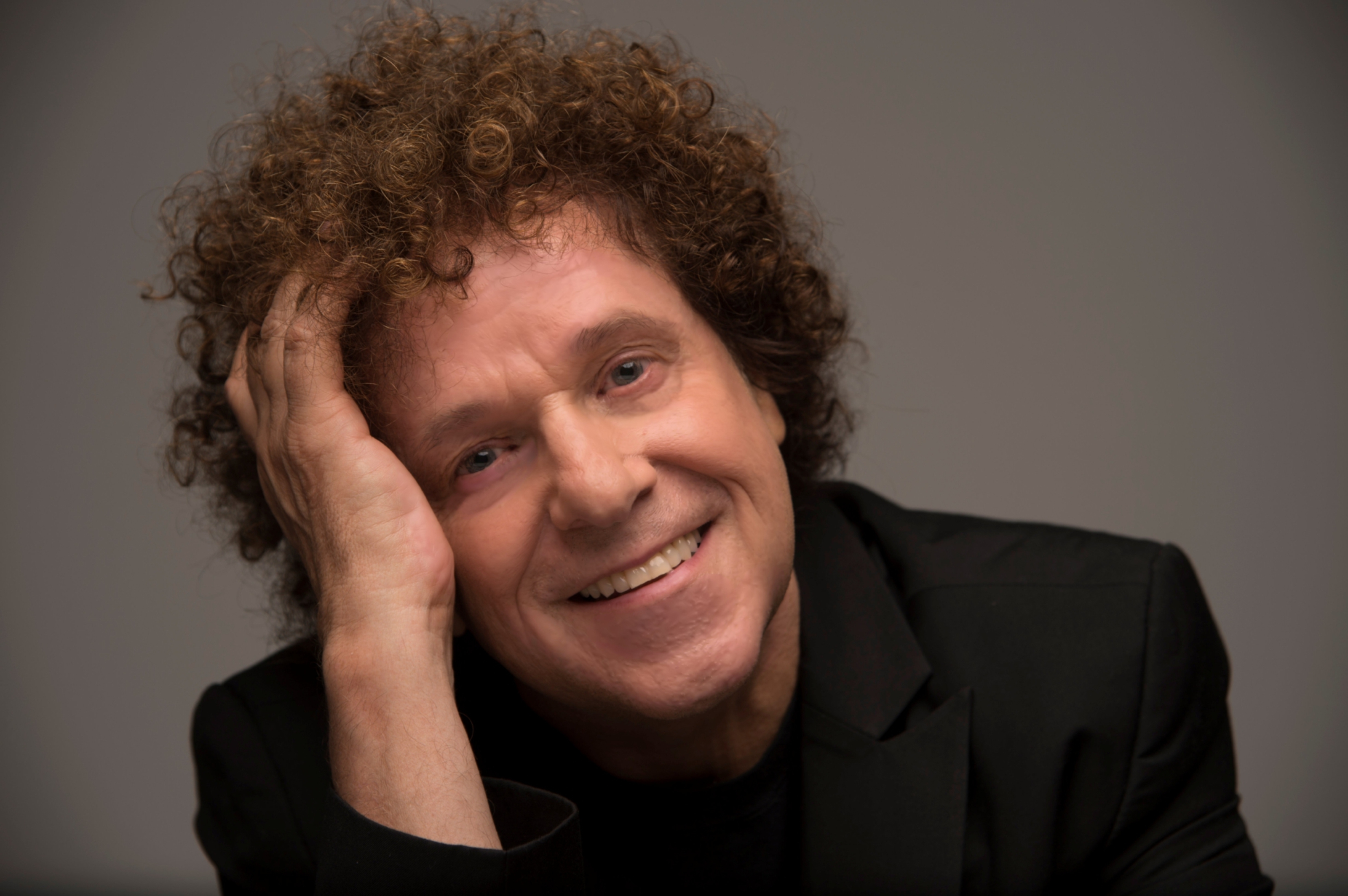 Ahead of his gig in Perth tonight, Leo Sayer tells Gayle Ritchie why he still has thunder in his heart…
Leo Sayer is missing M&S – "the sandwiches, to be precise".
Having spent the past 12 years living in Australia, the frizzy-mopped superstar has been unable to satisfy his hunger for the posh lunch snacks.
"Gosh, I really miss M&S," he gushes.
"When I'm on tour in a city that's relatively nearby, say Kuala Lumpur or Singapore, the first thing I do is to visit the M&S food hall.
"I guess it's a British thing, working in the morning and then having a lunch. But I really miss sandwiches and snacks."
I'm chatting to Leo, 69, ahead of tonight's gig in Perth. He's bursting with enthusiasm and energy and is hugely excited to be returning to the area.
It's a year since he was last in Courier Country, having played Rewind Festival at Scone Palace in 2016.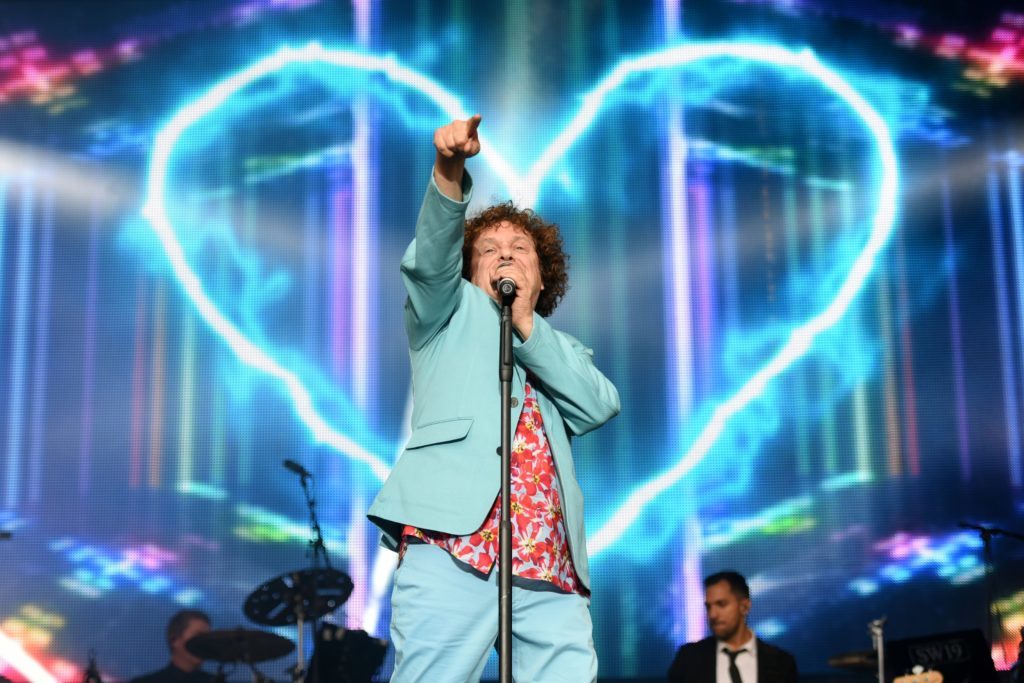 "It was great fun reliving the 80s and 90s. The audience was just amazing," he says.
"I didn't have much time to spend in Perthshire sadly but I love that part of the world and I always try to fit in more gigs in Scotland."
A fan of Dundee
Dundee is another of Leo's favourite haunts and he's a massive fan of singer-songwriter Michael Marra, affectionately known as the "Bard of Dundee".
That Leo recorded a rendition of Marra's song, Hamish (The Goalie) is the stuff of legend, amongst Dundee United fans at least.
"That story has become more legendary as time has gone on," says Leo.
"I loved Michael's music and he wrote a few great songs that friends of mine were singing. For example, there was one about a roadie's dog that Kiki Dee recorded. The songs were marvellous – lyrically beautiful, historical and witty."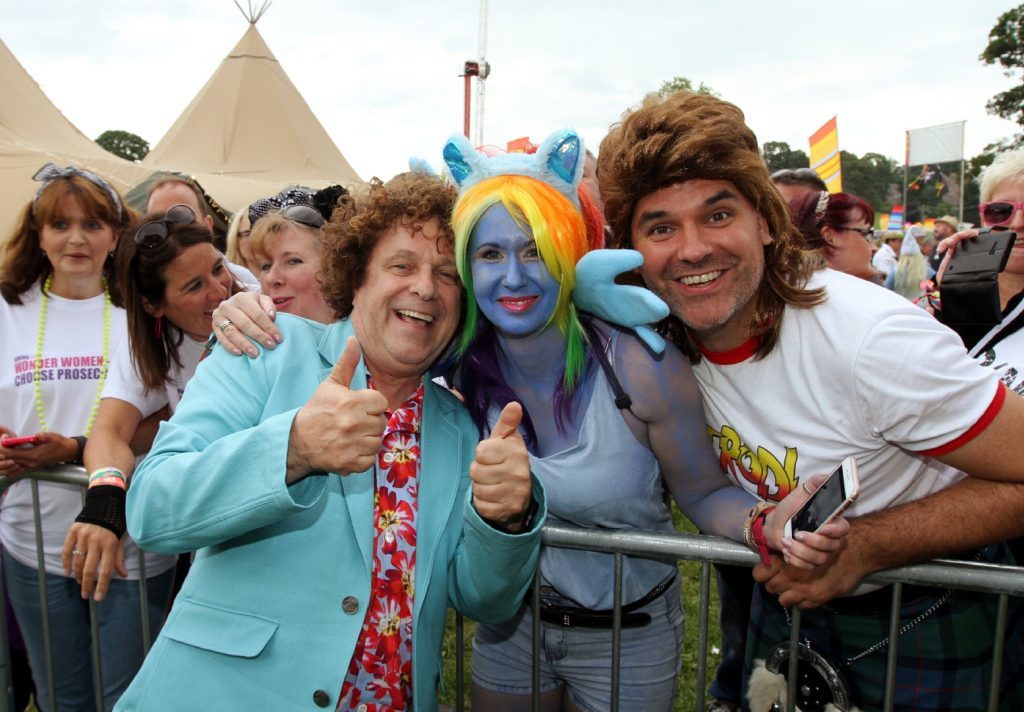 A mutual friend introduced the musicians in a studio in London and they got on like a house on fire.
"We went to the pub, got merrily pissed together, discussed lyrics and poetry and within three hours we were the biggest friends in the world.
"He sent me a couple of albums and I was blown away by this song about the Dundee United goalkeeper, Hamish McAlpine."
Leo was captivated by the story, which described the night Monaco came to Tannadice in the European Cup, and how Grace Kelly was spotted in front of the Taylor Brothers Coal sign.
"It's a wonderful example of worlds colliding and beautiful poetry," he says.
"And the chorus, 'Hamish kicks young men's dreams into a burning flame' – what a line!"
After hearing the song, Leo worked it out on piano and vocals, added some synthesizers and recorded his own version.
The next thing he knew, Dundee United's fan club, released it, and it became a collector's item virtually overnight.
Next on Leo's list is to perform the anthem at Tannadice.
"Maybe next summer?"he teases. "Let me see if I can arrange something with the football club. That would just be epic."
Early success
Born Gerard Hugh Sayer in West Sussex (a select few family members still call him Gerry), Leo went to art college before being discovered by musician David Courtney.
The pair co-wrote songs including Give It All Away which gave Roger Daltrey of The Who his first solo hit in 1973.
The same year, Leo began his career as a recording artist under the management of former pop singer Adam Faith.
While Faith was a fantastic mentor, he was less trustworthy with Leo's money – "he ripped me off rotten" – and he took the What Do You Want (If You Don't Want Money?) star to court to recover some of the cash in the 1990s.
Leo's debut single, Why Is Everybody Going Home, failed to chart, but he achieved national prominence in the UK with his second single, The Show Must Go On, which he performed in a pierrot costume and makeup.
Major hits followed – One Man Band, Long Tall Glasses, Thunder in My Heart, Moonlighting – but the peak of his career was in 1977 when he released You Make Me Feel Like Dancing and When I Need You.
His fan base, which was huge, included Paul McCartney, who advised him to keep his wild, curly mane of hair.
Elvis
But Leo soon discovered there was an even bigger admirer hiding in the background…Elvis Presley.
"I fell off stage in the States in 1977 and cracked my knee," he recalls.
"I had real problems doing the next series of shows and I got as far as Memphis and collapsed.
"A big guy, an ex Miami Dolphin called Michael took me under his wing. He worked on my body every single day and got me fit. I heard he had an important boss but didn't know who. Then one day, he said his boss wanted to have a word. He came on the phone and started singing You Make Me Feel Like Dancing…and it was Elvis!"
Leo was blown away when The King asked him to hang out for a few days, saying he'd love to feed off the UK star's energy.
"He said he'd been a bit down so we could have fun and sing a few songs.
"It was lined up for the next day. But when I turned on the radio next morning, I heard the most awful news that Elvis was dead."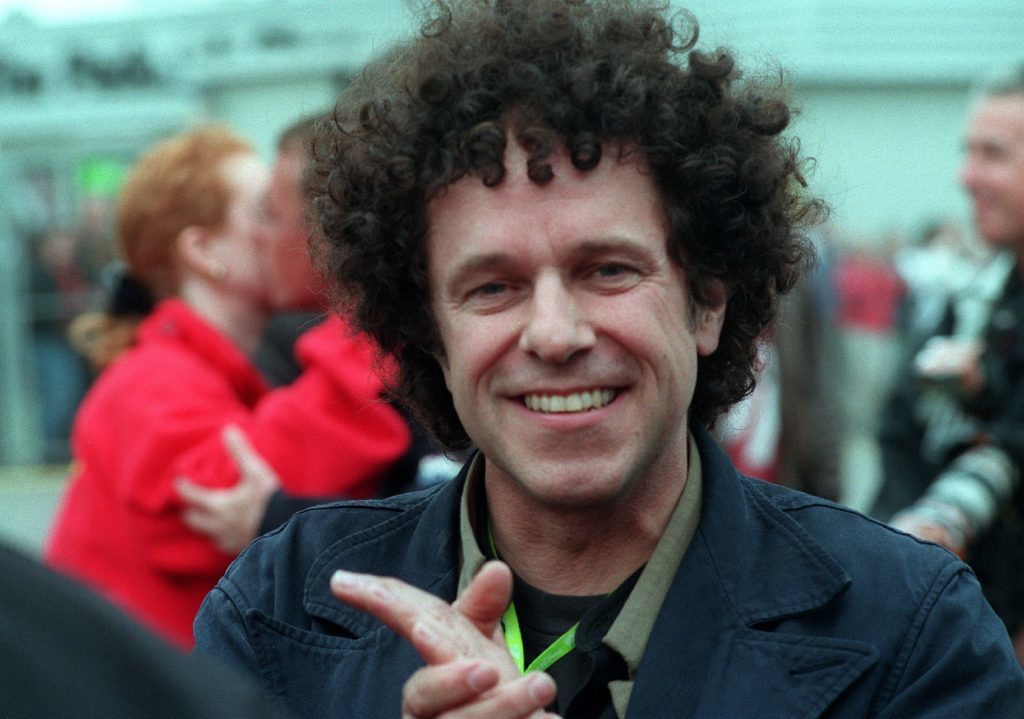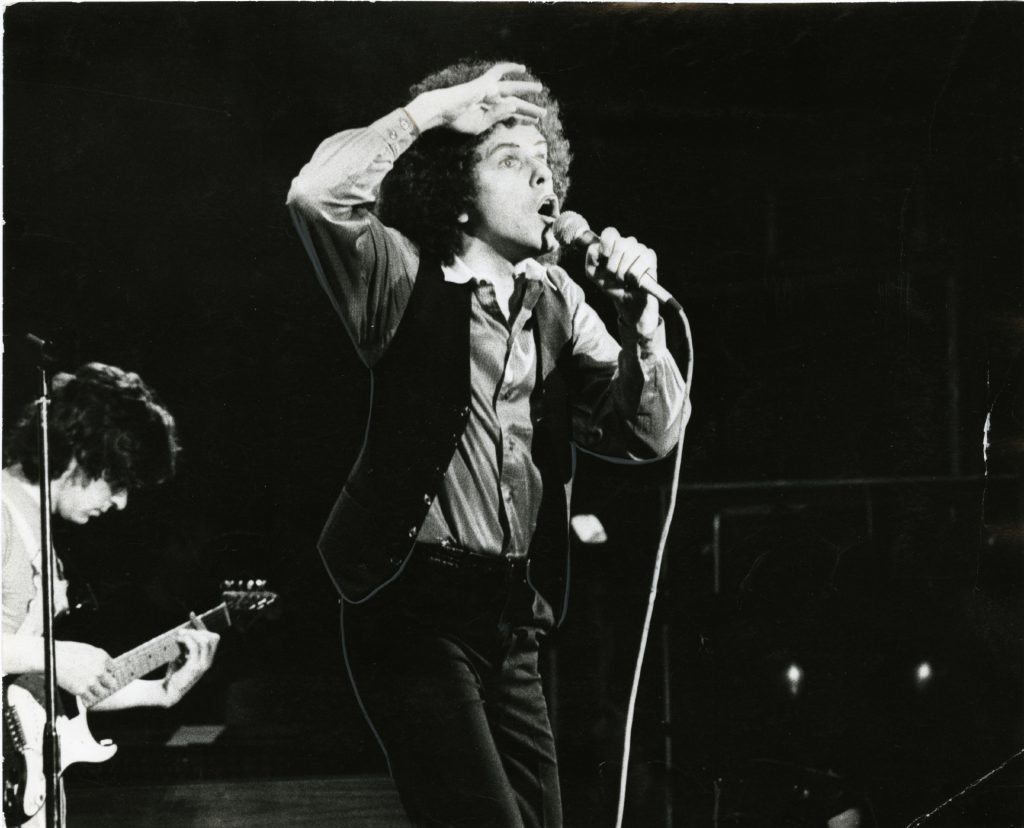 Politics and the planet
Despite the fact he will be 70 next year, Leo has no plans to slow down and is still writing and recording "like mad."
He's halfway through making a new album, due for release later this year and says he's thrilled with the results thus far.
His new material is inspired by a combination of modern politics and the environment.
"We're living in the most interesting and yet crazily dangerous time because most politicians are selfish or idiotic, although you've got a good lady in Nicola Sturgeon – I think she's great.
"It's not a time to be writing love songs. It's a time to be using your voice for something good.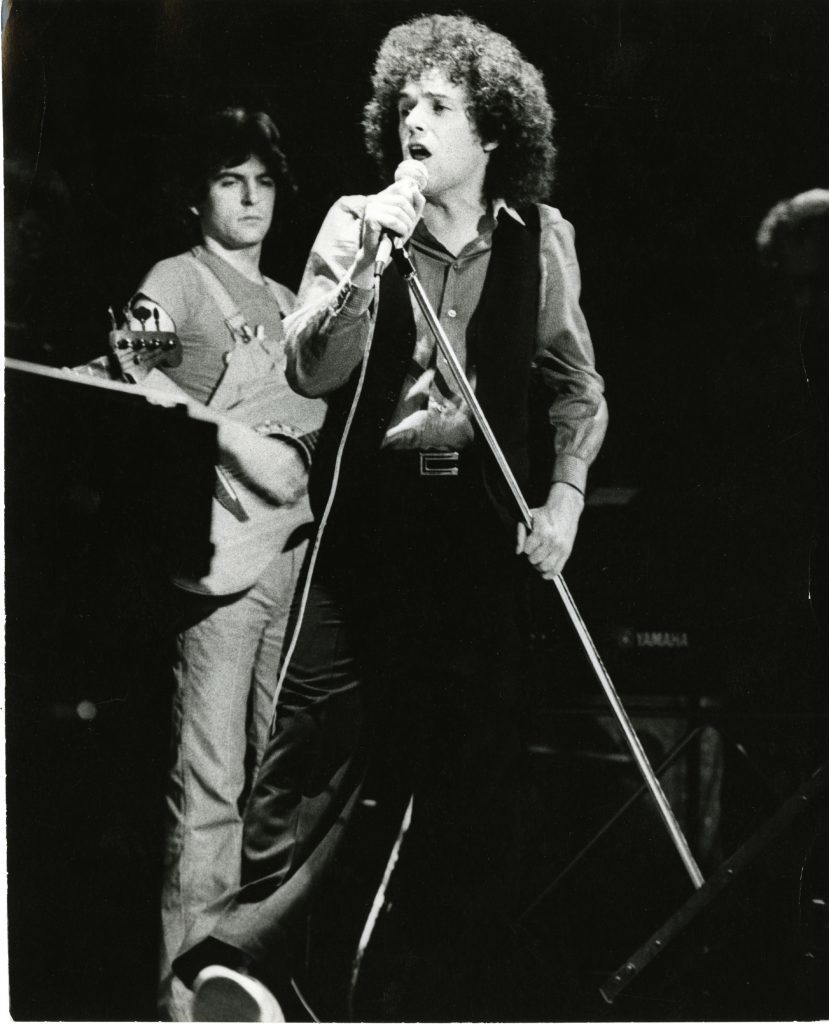 "So most songs are about concerns about what's happening to the planet, concerns about what's happening to people.
"There's a song called Refugees which is about the crisis of people having to flee countries on boats, lost and homeless.
"These are the things that hit me, especially in older age. You tend to look at things with more of a wise view.
"Let's not forget that I grew up in that wonderful time in the 60s when we really thought that youth and love would conquer all.
"Although those dreams were fantastic, they went sour because we lost the battle against the Blue Meanies.
"If you realise the power of peace and love, you never want to give that up; you always want to try and bring that echo back.
"People like me feel we have a job to do. It's not just about making money, it's about influencing things."
Living in exile
Could living in Oz be credited with keeping Leo feeling fresh and inspired?
Laughing, he says: "I think if I lived in the UK I might be going to seed by now!
"I love living in exile, a bit like Hemingway, and I'm inspired by travelling."
It probably helps that Leo is, in his own words, "ridiculously popular" in Australia and looked upon as "rock royalty".
"I think my personality suits the Australian psyche," he muses. "They like guys like me who're a bit extrovert. They like the showman.
"I think Oz is a lovely mix between England and the States; it doesn't have all the hyperbole of the States and it still has a bit of that UK charm.
"Where I live, in the country about 80 miles south of Sydney, it's like living in Sussex. It's very sleepy with a quaint little river and fir trees in the garden."
Would be ever consider moving back to the UK?
"Sorry to say this but since Brexit, no fxxxxxg way!
"I've lived with an Italian woman, Donatella, for 30 years, and I love Europe. I think Brexit is very short-sighted. To disassociate from Europe is really sad.
"I hope you guys go independent. If you do, I'll definitely visit more."
info
With 16 hit albums and 26 hit singles to his credit, Leo Sayer is one of the most successful acts the UK has ever produced and remains hugely popular worldwide.
He plays Perth Concert Hall tonight at 7.30pm. www.leosayer.com