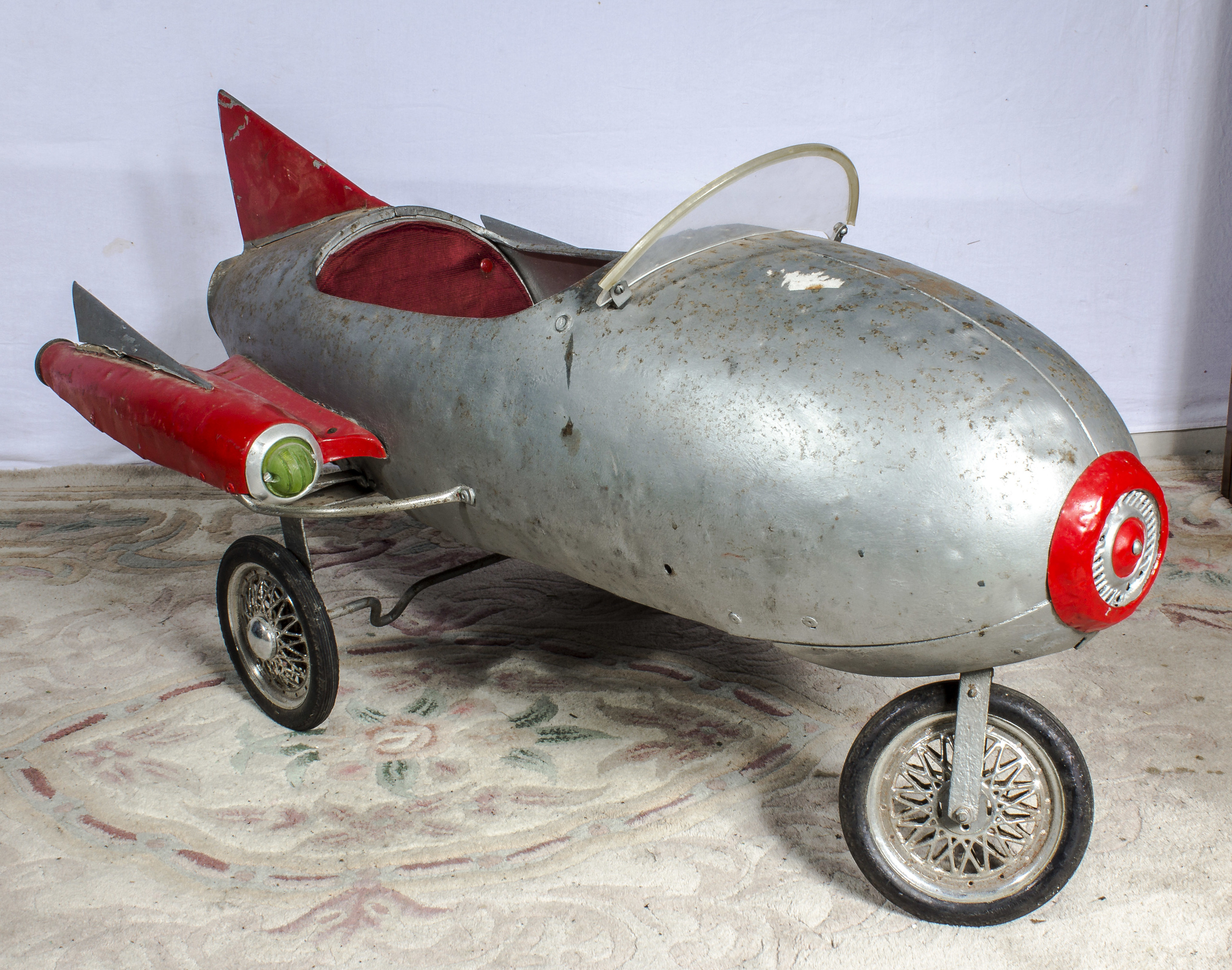 (COME INTO my brackets, I want to whisper. When Prince Charles was in town in 2013 and viewed a special exhibition of D. C. Thomson treasures at Kingsway – early Beanos, Hotspurs, Wizards and the first Courier of 1816 – he whispered to me privately that, actually, as a boy he read The Eagle.)
Ooyah!
But youngsters across Britain took The Eagle largely due the adventures of space-age hero Dan Dare.
One of the biggest markets for comics memorabilia lies with the intrepid, fresh-faced 'pilot of the future', who first appeared in the comic in 1950.
With a stiff upper lip and collected calm he – Dan, not Prince Charles – was also dramatised seven times a week on Radio Luxembourg from 1951 to 1956. Each episode started with the command "Spaceships Away!"
Half a century on, you will find Dan Dare collectables with asking prices into the hundreds of pounds – from rocket guns to spaceship construction kits. Early Eagle comics also command decent prices.
Always happy to explore the galaxy for a Christmassy wish-list gift for myself, I turned up a space-age toy dreamily suited to my sadly-lacking sense of worldly direction.
This was a mid-1950s' Lines Brothers supersonic rocket pedal car – often referred to as the Dan Dare rocket car – which took £600 at Border Auctions' pre-Christmas sale in Hawick. Lines Brothers Ltd, incidentally, claimed by 1950 to be the largest toy maker in the world. You may know them better if I mention the firm was founded by three Lines brothers. Three lines make a triangle, hence Tri-ang Ltd.
I have seen a sky blue-painted example of this pedal-powered space ship car with small leather hand grips for steering – and with the word 'Supersonic' inscribed along its fuselage. I am unsure, however, whether the Border Auctions' car had been taken back to bare metal, or whether a shiny version was manufactured.
Dan Dare's full name was Daniel MacGregor Dare. His mum Jean was Scottish, and her ancestors were said to have fought with Bonnie Prince Charlie against George II.
I wonder if our royal visitor was aware that?
In any case, as boys, I imagine it never occurred to either of us that we would not be inhabiting the Moon or Mars by now.