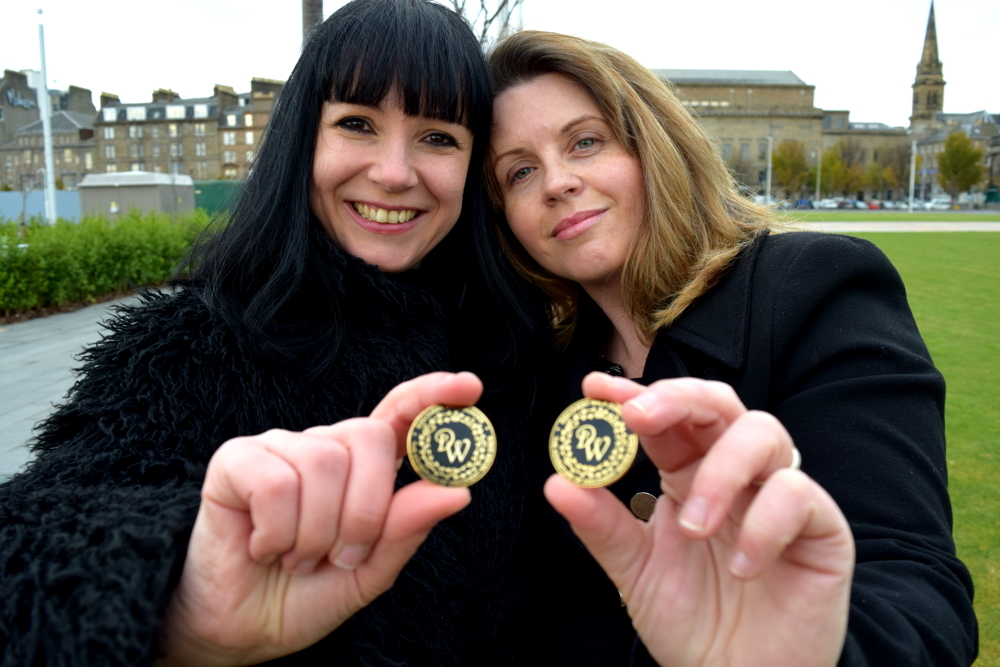 Discovery Walk is a series of illustrated bronze plaques celebrating inspiring Dundonians and individuals closely linked with Dundee who were behind some of the world's most groundbreaking discoveries.
Some of these discoveries include antihistamines and  flat screen technology.
It is situated at Slessor Gardens in one of the newest pavements in Dundee. You can find the walk at the corner closest to the V&A.
The inspiration behind the creation of walk came from Kelly Marr. She is originally from Australia and had seen Writers' Walk in Sydney. She has lived in Dundee for years now and was frustrated that we Scots don't tend to shout about our achievements as much as we should. She discovered that Dundee has a wealth of talent and amazing history that has changed the world that we live in but very few know about it. Kelly decided that something needed to be done to change that and Discovery Walk was born.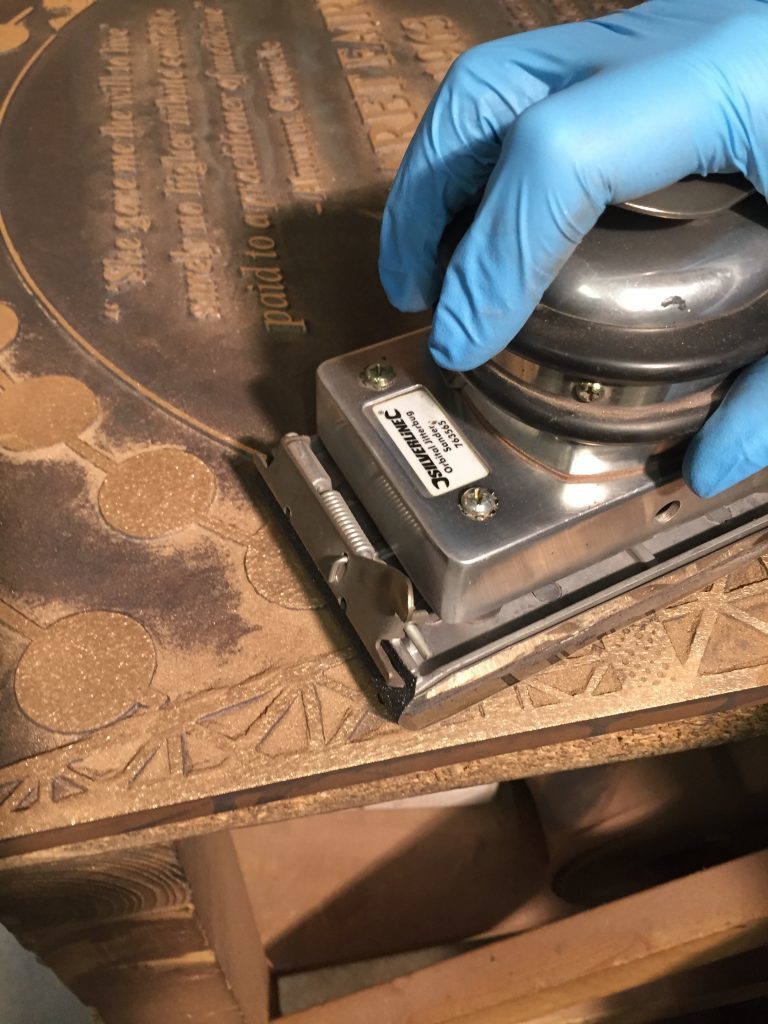 The inspiration for me comes from the people who are being celebrated. This heavily influences my design work. I research their backgrounds really carefully, with the help of the Discovery Walk Steering Group, which can take weeks. We try to track down relatives and people who worked with them too. I try to go beyond the words that we carefully write in the centre of the plaques and delve into their personal lives too.
Each plaque, where possible, has something that is personal to that individual as well as recognising all their achievements. For example, RD Low (the man behind Oor Wullie and The Broons, The Beano and The Dandy) was well known for being an editor at DC Thomson. I chose to shout about his work changing the face of children's publishing forever through the use of the characters that sprung to life in the pages of his publications but what a lot of people don't know is that RD loved being in the mountains and he based Oor Wullie and The Broons on his family.
So if you look carefully, you will spot a small picture of mountains that I drew for him up on my brick wall and a tiny little number plate. That number plate was from the family car back in the day and was also the number plate on Oor Wullie's Cartie! I found all this out by speaking to his son, who was just delighted that his father was being celebrated in such a way. His father who it turns out would probably have been slightly embarrassed by 'all the fuss'.
I love creating all the illustrations for the plaques but this project goes way beyond the ink, it takes me on an adventure through Dundee's history and has introduced me to so many interesting, clever and enthusiastic people along the way!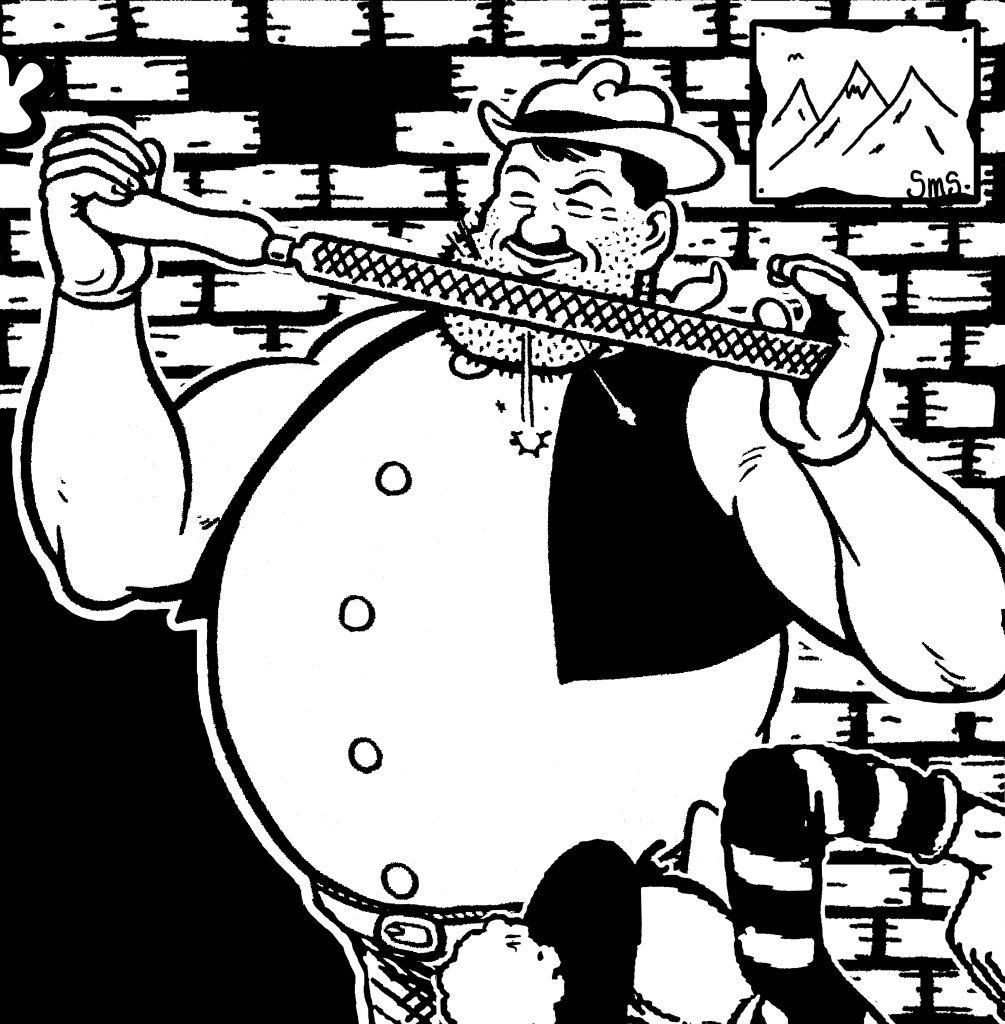 The people that are featured on the walk were chosen firstly by the Discovery Walk Steering Group and then put out for public consultation, including with school children once we had it down to 15 names. The initial list of names, after much deliberation and research was over 80 if I recall correctly. The basic criteria set were:
1) The person or people being commemorated must be deceased.
2) They must either have been born in Dundee or spent a considerable part of their life there.
3) They must have made either a noteable/ influential discovery or are noted for their exploration be it geographic, scientific or cultural.
4) The particular achievement must have happened in Dundee or be rooted to something specific to the city.
I became involved with the project after meeting Kelly at an exhibition I had curated for Freedom Hair Experience. She had come with a friend and we got chatting. It transpired that we both have a love of Dundee, history and the people who make our city what it is today. When Kelly asked about my work I showed her a few of my illustrations. At that point she told me all about Discovery Walk, which was right at the start of the planning stages. She asked if I would like to be the walk's artist and I accepted right there and then. Things moved quickly from there!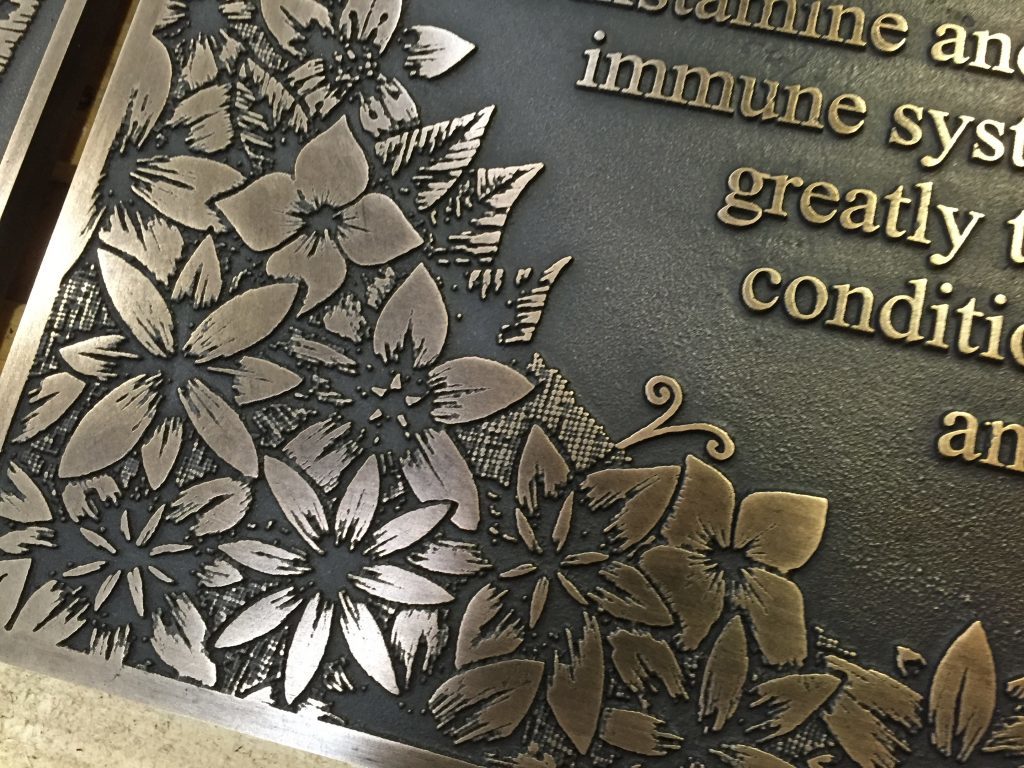 To look at the design process a little more. I will sketch out ideas for the plaques based on my research and ideas and take them to the Steering Group. The group are brilliant, they will help me in whatever way they can with my research and are always so helpful with my designs. Some plaques almost drew themselves, whilst others were a bit more tricky. When I am feeling a bit stuck it's wonderful to be able to sit around the table with everyone to go through ideas about what works and what doesn't. They are brilliant too about helping me stay historically and scientifically accurate. The sketches turn into the ink drawings, that I then scan into the computer, digitally edit and then send off to the casting company who turn my illustrations from ink on paper into bronze. They use a wonderful combination of modern technology and classic methods to make this happen.
I still think that it's quite a magical thing, one day having an illustration on my desk and the next seeing it made from bronze, laid into the pavement for people to see and touch for years to come!
The next stage is to celebrate the five individuals who didn't quite make phase one. We are crowdfunding  to make this stage happen, which is great. It's a walk for Dundee and it's a lovely thing that this phase will be funded by the people of Dundee. I designed an exclusive commemorative enamel pin that people can buy from various local outlets including Eduardo Alessandro Studios, The Windsor Gallery, Grouchos, Tatha Gallery, Dobbies, Frameworks and Freedom Hair Experience. You can also buy one online from my WhimSicAL LusH shop on Etsy.
We are aiming to get sponsors for each plaque too and already the Scottish Radiological Society has sponsored Dr George Pirie. He was one of the first in the world to use x-rays in medicine. The other four candidates are: George Lowden, a pioneering inventor and instrument maker building a jumbo microscope, the first stereoscope and the first fixed-focus folding pocket camera. James Chalmers who invented the adhesive postage stamp and franking, which is now used worldwide. James Bowman Lindsay demonstrated the first incandescent lamp that was useable for reading. Thomas Maclagan pioneered the use of thermometers and developed aspirin.
I'm excited to be starting on the design process for phase two in April and we are aiming to have the new plaques in the ground for spring next year!
Design is all around us in practically everything we look at, use and touch and to see design happening all around us in the grand way as it is in Dundee right now is incredibly exciting. I feel that Dundee is really starting to be proud of itself, starting to shout more about its achievements and its people. It feels like a city that is not only celebrating its past but it is looking to the future today, through design, in the way that Discovery Walk does too. Dundee is a city of ideas and people who take those ideas and make them happen and because of this, I believe that design in Dundee is only going to go from strength to strength.
---
Suzanne Scott is the owner of Whimsical Lush